Any smartphone enthusiast has this protocol of installing their favorite apps on a new smartphone right after unboxing. There's no exception when it comes to me, after buying a new smartphone, I install my favorite must-have apps on any phone, whether it's an iPhone or an Android.
Over the years of my journey with smartphones and gadgets, these apps have changed and evolved, hence, the list may be different every year. This year, I've added some of the new apps that I started liking.
These apps play a vital role in taking me from day-to-day work and are an essential part of my everyday smartphone usage. I cannot think of surviving without these applications.
Let's have a look at some of the must-have Android and iPhone apps for anyone.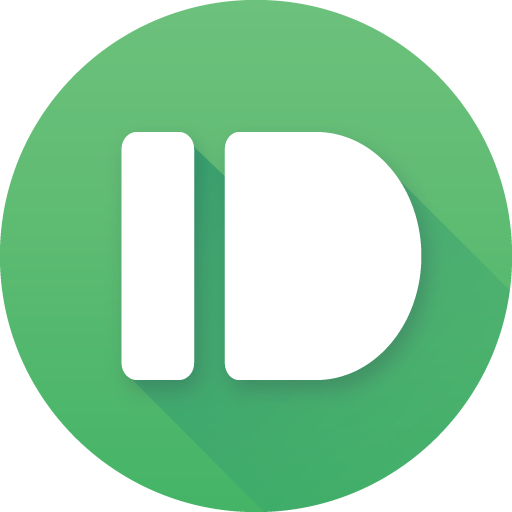 Purpose:
Send and receive links/files/images
Check phone messages on the desktop
Sometimes chat, and share links, and files with friends
The first app is Pushbullet. Since 2014, I've been using Pushbullet as my go-to app for sending and receiving notifications across my phone and PC/laptop. It also allows me to share links from my Mac/Laptop to my phone in just one click. Not only this, you can also send files from PC to phone using this app.
Although the iPhone version of Pushbullet is no longer available, thanks to Apple's App Store policies, the app still works on the web and Android. Among other features, it has Universal Copy Paste, which allows you to share copied text across different devices. This was available way before Apple brought Universal Copy Paste to Mac and iOS. However, it requires a premium version to support devs, all other features are FREE.
You can also send and receive text messages on your computer using Pushbullet. I've it on Android, iPhone, Windows, and a Chrome extension to make sure everything is in Sync. You can also forward links and chat with your friends on Pushbullet if they've installed it too.
---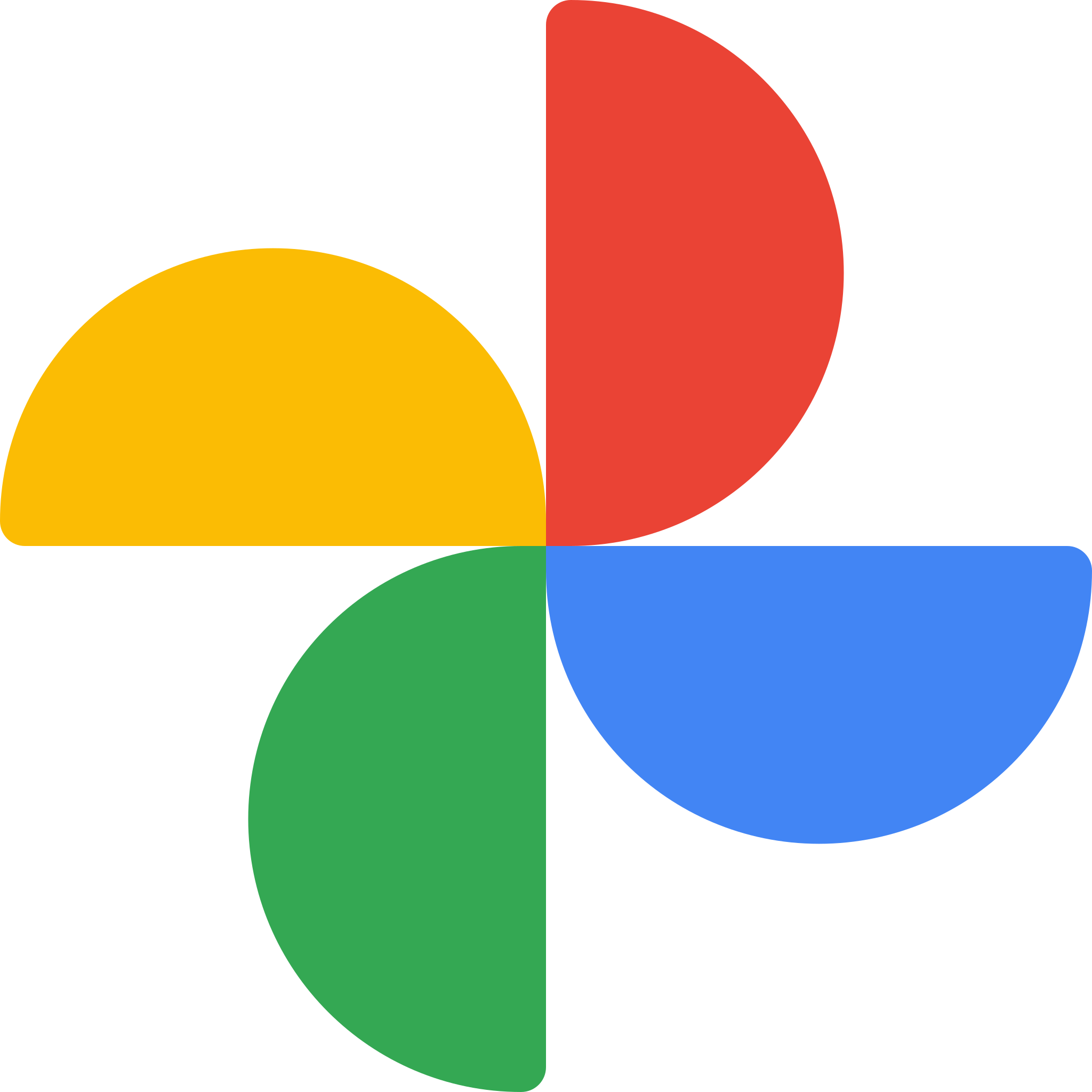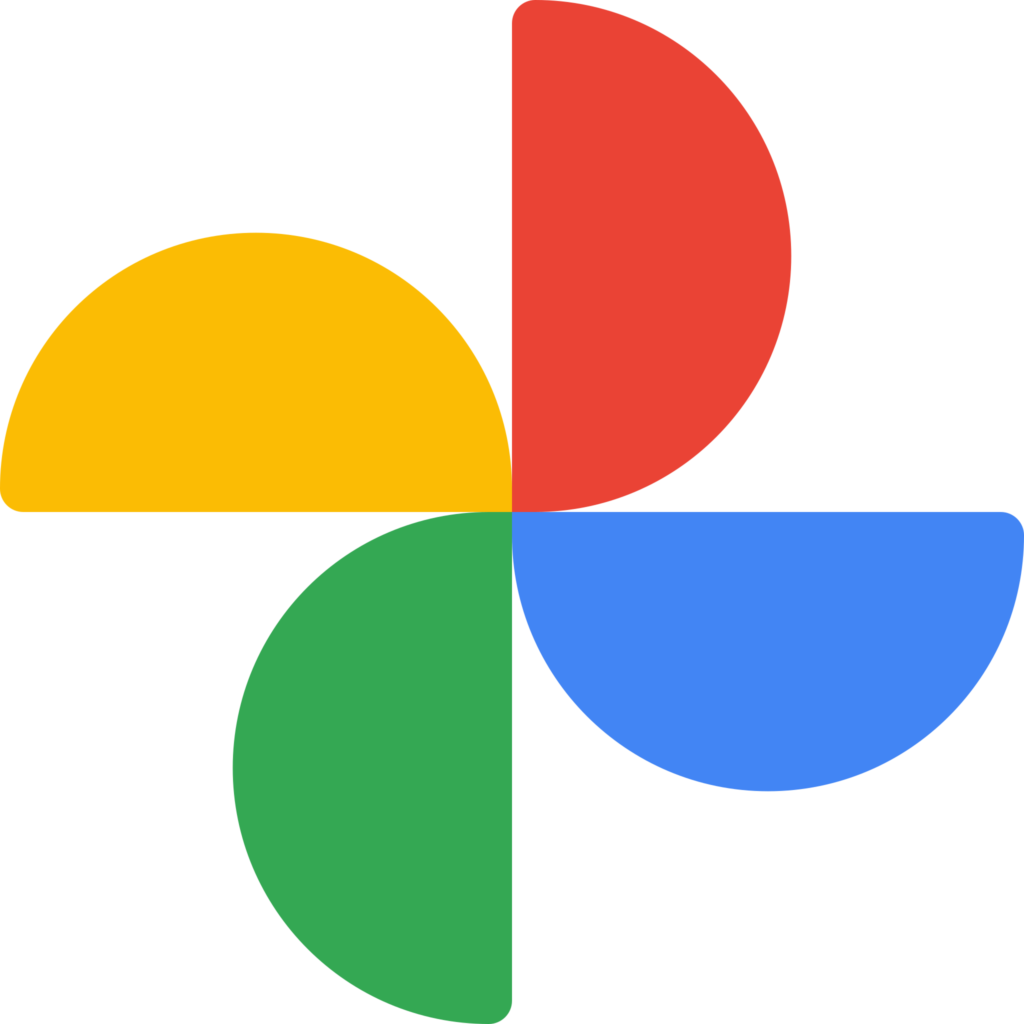 Purpose:
Backup photos and videos
Create memories and cool albums with animations
Share photos and videos with friends seamlessly
Great photo editing options
Another must-have app for me is Google Photos. Regardless of operating system, Google Photos remains my favorite app, thanks to its ability to categorize photos based on the personas it creates. If you want to find the best photos and videos of a family person, Google has it. Of course, it works well when it has enough information about them. You can add custom information such as name tags in the app to make sure all photos are under the same person's detected face.
It's nice to have a place where all of my photos and videos are backed up to the cloud. Previously, Google Photos had unlimited FREE backup options. However, Google officially ended FREE unlimited starting June 1st, 2021 as announced in November 2020.
It was quite disappointing, however, I've now purchased a Google One subscription to make sure that my love for Google Photos is never-ending. This enabled me to take advantage of Google Photos' premium-only features such as new effects and photo editing options that are not enabled in the regular version.
After getting all my pictures and videos of the day backed up at the end of the day, I feel relieved, thanks to Google Photos. It also helps me keep my phone storage free by automatically removing backed-up photos so I'd never have to waste my time doing that.
Note: The quality of compressed videos is terrible. I'd highly recommend that you backup videos separately or just store them on Google Drive in original quality. I'm recommending this because I made this mistake and I regret doing it. After removing videos from the phone, I figured that the videos stored on the Photos app were terrible, but unfortunately, those amazing moments were deleted from my phone as well. Just laying it out here so you can avoid this.
If you liked the idea of saving storage on your phone, you can read my guide on ways to increase storage on your iPhone.
---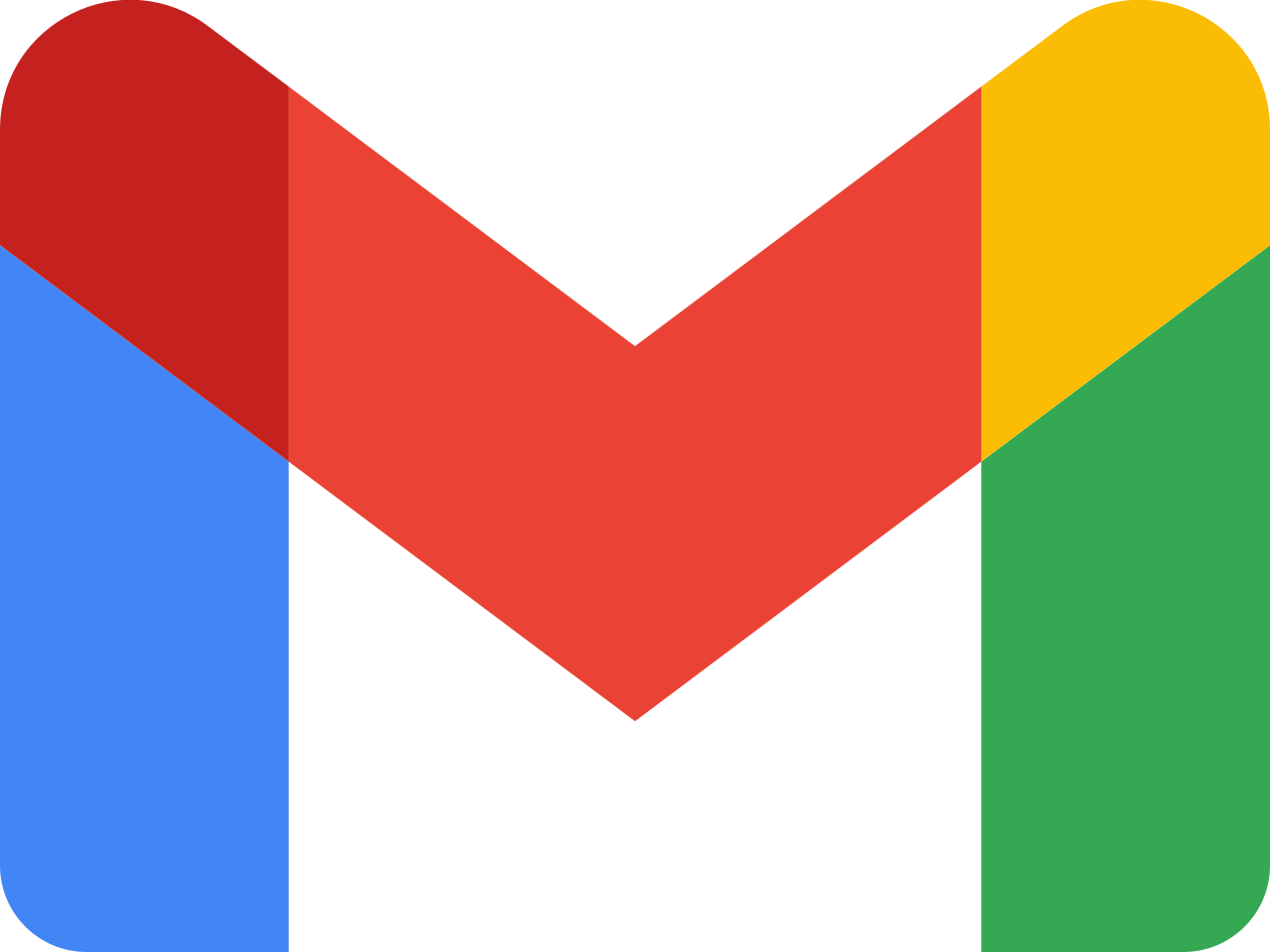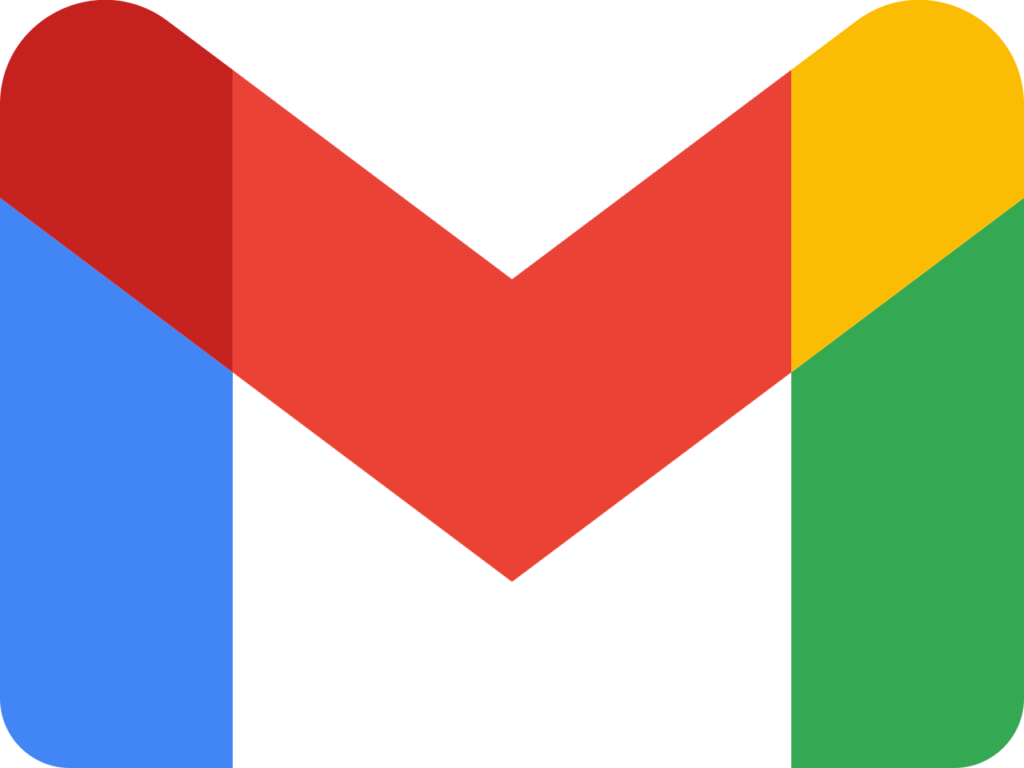 Purpose:
Checking and sending emails
Even though Gmail is the default app for mailing on Android phones, but not on iPhones. I'm one of those who don't like Apple's Mail app, so Gmail is my go-to. That's why I rush to the App Store whenever I buy a new iPhone in hand to install Gmail.
The reason is simple, Gmail offers everything I need, in fact, the features it offers are not available anywhere else.
---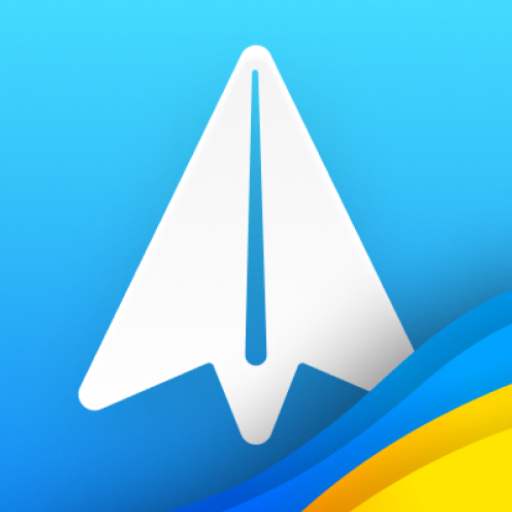 Purpose:
For website. com domain emails
Love account sync option
Available for FREE with premium features
This year, I've got a new addition to my must-have list of apps. Spark is an email app that has made my life easier. Since I have plenty of emails from different accounts to check on, Spark does the job for me. It has several edges over Gmail, hence, it sits with Google's mailing app on my home screen.
One of the reasons I love Spark is that it lets you synchronize accounts across devices so that you don't need to set them up again and again. This way, whenever there's a new device, I don't have to manually set IMAP or POP to keep my emails in sync. I just log into my Spark account and it syncs everything.
Even though I've gotten familiar with Spark's user interface, I'm still not a big fan of how it looks like, it needs a UI overhaul.
---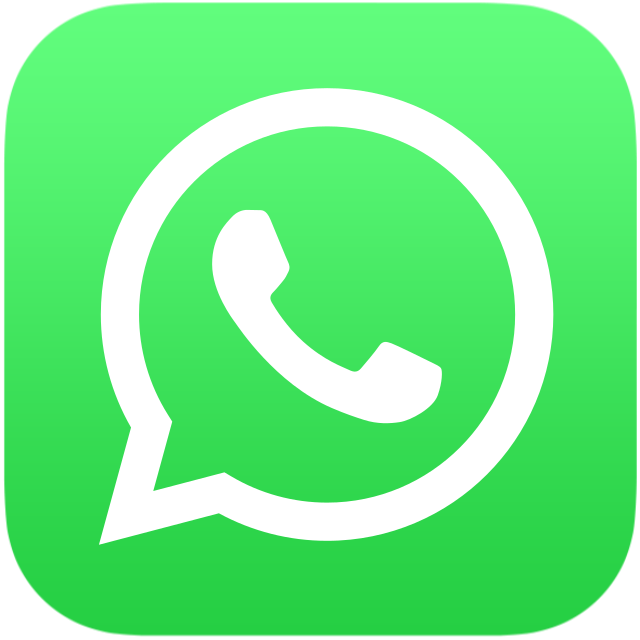 Purpose:
Communication, such as text messaging, audio, and video calls
Chat and share photos/videos with friends and family
Share status updates with friends and family
Who doesn't love WhatsApp (except for their recent terrible Channels update)?
When it comes to installing social media messaging apps, my first go-to chat app is WhatsApp. In fact, this is the only app I frequently use to communicate with friends, family, and acquaintances. I download WhatsApp on any platform right away, before doing anything.
It's hands down the best texting app to date. No matter what anyone says, WhatsApp feels like a complete messaging package. You can send instant texts, share photos, files, and location, lock WhatsApp using fingerprints, make and send stickers, use emojis in chats, use a free audio and free video calling app, and share status updates while hiding your online status.
Not just this, you can use plenty of the latest WhatsApp tips and tricks to unlock more. You can also use WhatsApp dark mode and download multiple files on WhatsApp web. These are just some of the features, I've listed a few more below:
For iPhone users: You can install multiple WhatsApp accounts on iPhone, check our guide from the given link.
---
6. Gboard – the Google Keyboard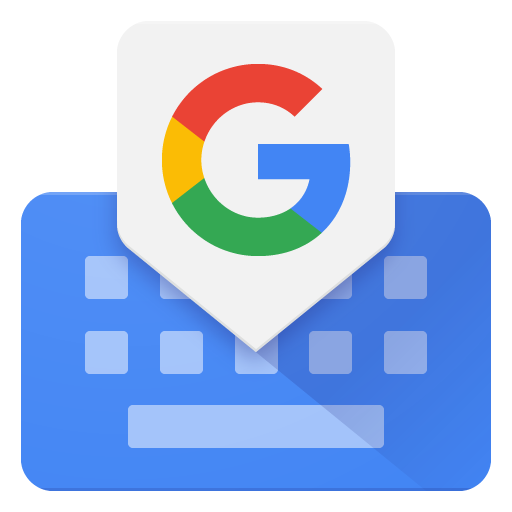 There's no better keyboard app than Google's Gboard. There, I said it.
It's unbelievably great and WORKs. The gestures never disappoint. The suggestions are ACCURATE 99% of the time. The clipboard feature is AMAZING. I think Google should hire me for marketing this app, but anyway, it's the best out there in my testing.
This verdict is for both Android and iPhones, even though the iPhone's default keyboard works great too, but maybe I'm more used to Gboard. The keyboard is sleek, and fast, has plenty of themes, has Roman English to Urdu support (which I often use) in Android, supports multiple other languages, learns from your typing behavior, and syncs with your Google account. That's all I need from a keyboard app. In most Android smartphones, it's a built-in app, however, in some phones, such as Xiaomi and iPhones, you may need to install it from Google Play Store and App Store respectively.
---

Before it was X, and we just called it Twitter, I wrote this:
"Twitter is one of a kind. It's witty, enjoyable, and fun. I use it often, so it sits at 22 on my list of must-have apps."
A lot has changed after Elon Musk's Twitter acquisition and changing its logo and name to X.
X is now my favorite social media app for posting and sharing what's happening. I used to be active on Facebook, but, nowadays, I've been using X and it doesn't disappoint me. The app has a new logo, the same but tweaked user interface, and is more FREE w.r.t speech, and now lets you get a blue verified badge for a $8 per month fee.
It's so popular that even its arch-rival Facebook now has meta-verified badges for almost the same price. Not just this, Meta also unveiled its Twitter-like app, Threads, in the hope of taking Twitter's place, but failed badly.
If you love tech and wander on X, you can find me @abdugeek.
---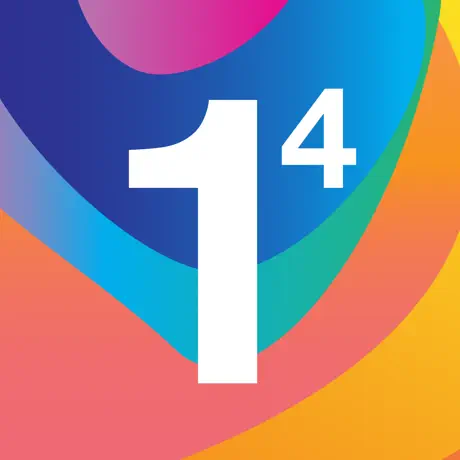 FREE VPNs are not so common, and if they are, they're worthless. Not in this case.
Did I just say there's a FREE VPN that works? Yes, a free VPN for Android and iPhone. You can download Cloudflare's WARP and use it as a FREE VPN on your Android, iPhone, Windows, Linux, and even Mac.
This app has proved a lot more useful than any other paid VPN app that claims to be free. It doesn't show ads, interruptions, or anything. It surely has a paid plan which you can explore, but the free version works for me so I'll keep using it without the premium subscription.
---
9. Google Authenticator
If you want to keep your accounts secure, enable 2FA aka two-factor authentication everywhere. For that purpose, Google Authenticator is my go-to app. I've had issues with it in the past when it wasn't possible to sync the codes to the clouds. I even lost a few accounts because of this. But now, I'm more than happy with it, except for the UI, it really needs an UI overhaul.
If you're someone with a LOT of accounts on different platforms, it is crucial to protect them with two-factor authentication. Google Authenticator does the job and turning on the 2FA gives me peace of mind.
---
10. Snapseed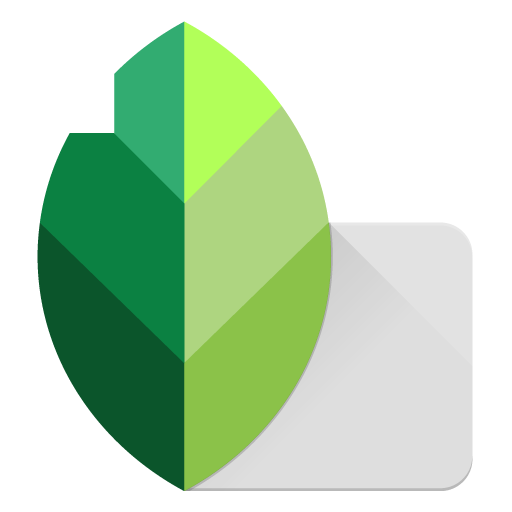 There's no better app for editing than Snapseed, it is the best photo editing app out there. I'm not even exaggerating, the app has everything it takes to be a great photo editing app for Android and iPhone.
Almost all the pictures on my Instagram @abdugeek are edited using Snapseed. In fact, I think I'm getting better with time as I learn to use the app more by exploring it. Snapseed is developed by Google and uses industry-standard practices to deliver the best results. I haven't seen a killer feature in a long time, It is like a mini Photoshop powerhouse on your smartphone.
I've it installed and never felt the need to go with any other editing app. The only other app I use for some touch-ups and editing photos is Google Photos because it has built-in some unique features that are helpful for mobile photographers.
---
11. Google Chrome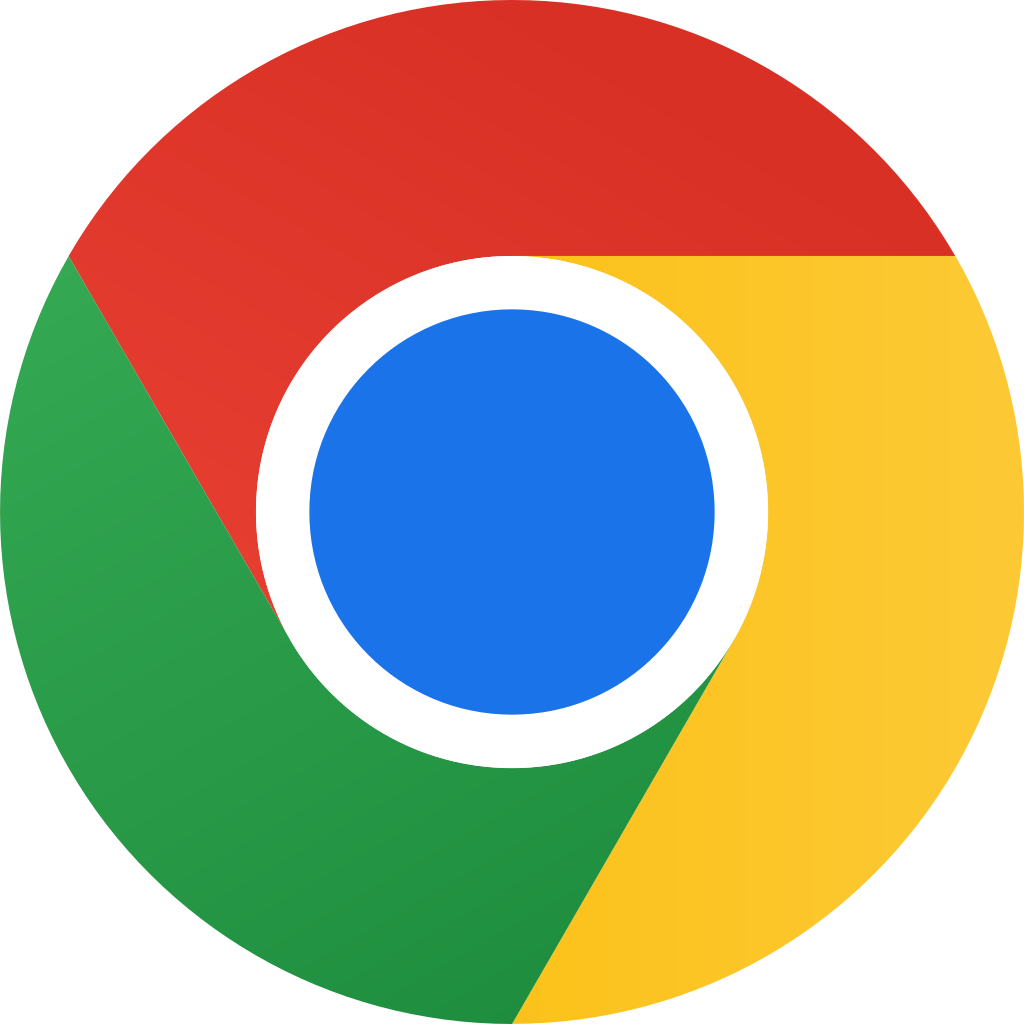 I switched to the new Edge browser for a few reasons, years ago, saying goodbye to my go-to Chrome browser. But now, no Chrome alternative has been able to satisfy my internet browsing needs. That's why I'm sticking with it.
Even though Edge has nice features, such as Edge bar, Touch ID support for auto-fills, better battery saving options, and integrated BingChat AI. But now, the browser is just too much, full of unnecessary gimmicks that I don't even need. (will soon share my review on noobspace)
This makes Google Chrome my favorite web browser, once again.
Chrome is known for using plenty of resources and eating a lot of RAM, but I still love it for its speed and simplicity. It syncs all my passwords and web history across multiple devices that I use, from iPhone to Android, Mac, and Windows. And recently, they rolled out a screen lock on Mac, which allows me to lock passwords autofill with Touch ID. That setting is available under Google Password Manager options. That's one of the major reasons I started using MS Edge.
Not only this, you can also send opened tabs to other devices on Chrome, making it a seamless browsing experience.
---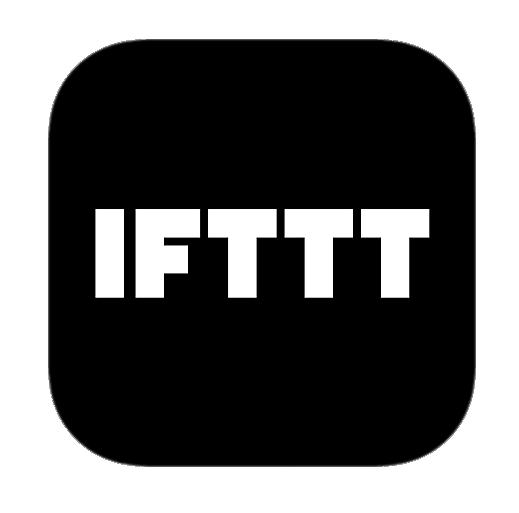 If you like automating tasks using your phone, IFTTT is your partner in crime. I have been using this app for quite a long time and it has made my life easier.
With IFTTT, I've created many automatic tasks that help me get through the day, such as auto silent or sleep mode across devices, saving every person's text message in a sheet when received, auto-enable battery saver across devices, posting content from LinkedIn to other platforms and vice versa just with a hashtag, and more.
More neat tricks include calendars to messages and enabling do-not-disturb mode when I get to work or reach home, IFTTT has made a lot of things easier for me. You can even set an auto-text message for someone's birthday! The best alternative to IFTTT is Zapier, but I haven't explored it, yet.
---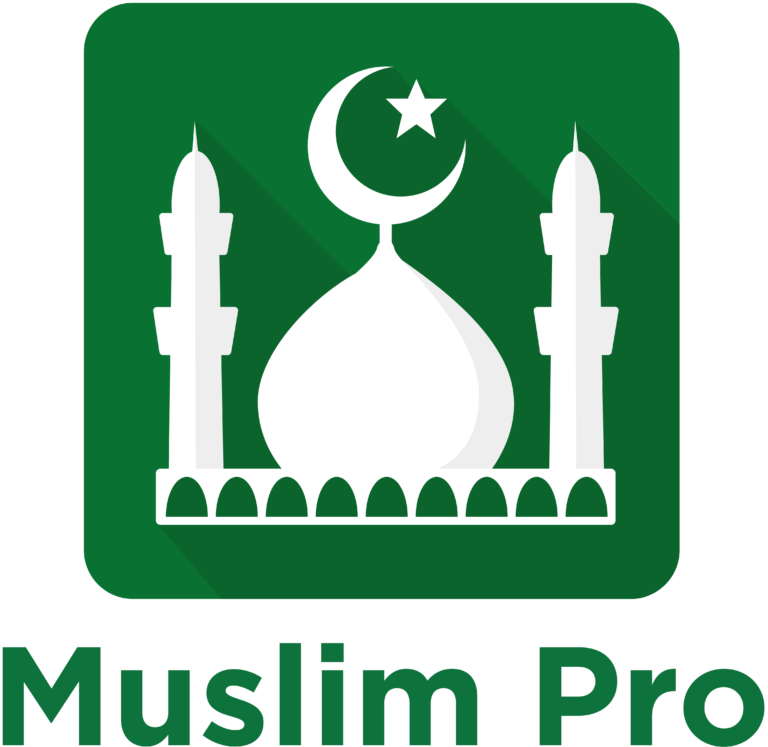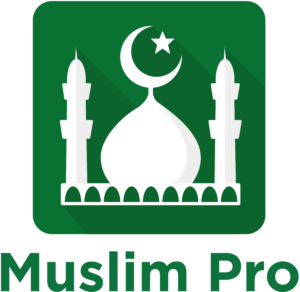 Being a Muslim, I need a reminder for prayers and a tool where I can read the Quran with translation. With Muslim Pro, I can do so, find Qibla directions, read Duas, manage my Fasting schedule, and much more. It shows me accurate prayer timings based on my location. So, wherever I am, I get notified of the most accurate prayer timings based on my location.
The app is free but comes with ads. With the premium version, I now have access to integrated Qalbox as well, which is more of Netflix for Muslims. There are shows you can show to your kids, and family, and even documentaries on history.
---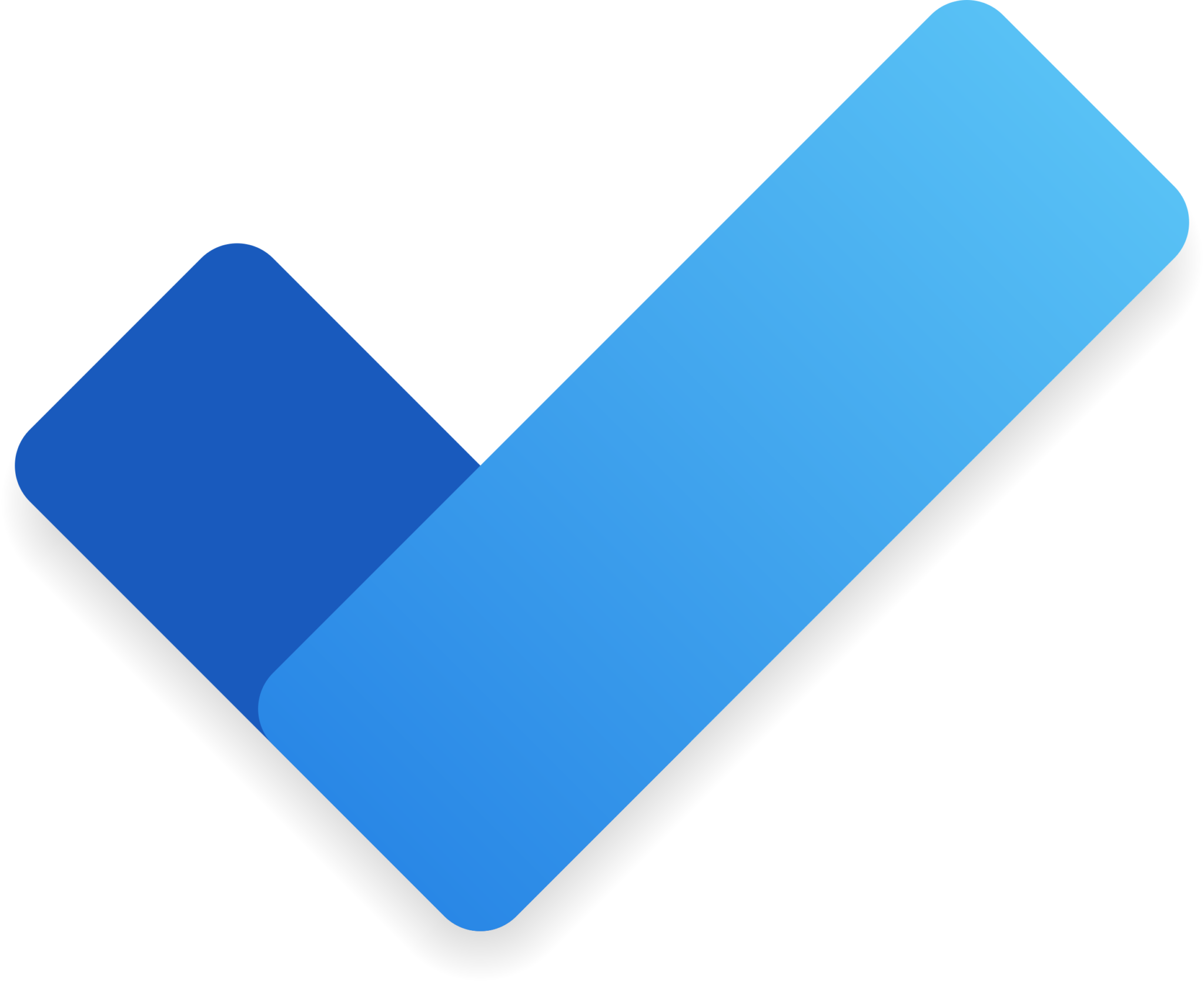 Having a to-do list app makes a lot of things easier, especially when you've plenty of things to do at hand. I use Microsoft To-Do to manage my tasks and reminders. Managing tasks has become a lot easier lately.
The biggest advantage is, that it is available across all devices, from Android to iPhone, to Mac, and Windows, even, a web version is also available. That's one of the things I like about Microsoft, they don't leave a platform where they haven't created a version of each of their app.
You can set themes, and sync accounts using a Microsoft account, and do more. Previously, Microsoft To-Do was Wunderlist, after the acquisition, Microsoft shut down the Wunderlist app and shifted users to Microsoft To-Do.
---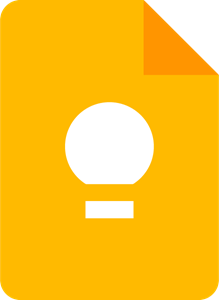 A note-taking app becomes necessary for a person like me. That's why I use Google Keep after trying many other apps such as OneNote. Even though I love Apple's Notes app, it isn't available on all devices, even though you can sync iPhone notes to Gmail.
On iOS, I use both Google Keep and the default iOS Notes app. It helps in bringing my thoughts and ideas into one place. It also works as an alternative to Microsoft To-Do, but I like to keep both of them separate for their individual tasks. Google Keep has helped me save plenty of hours, thanks to its ability to save links, notes, and even photos. The app is available for iPhone, Android, Chrome web store and on the web.
---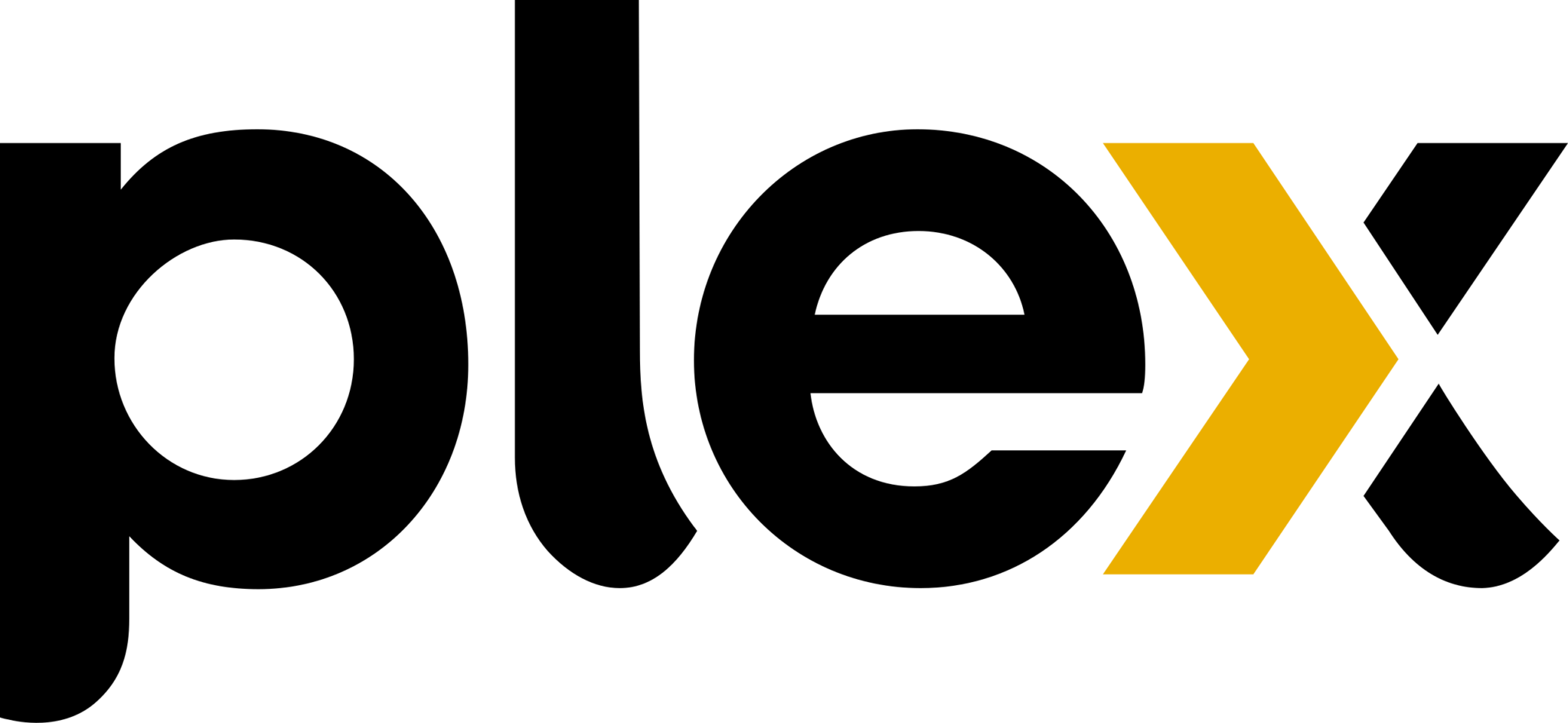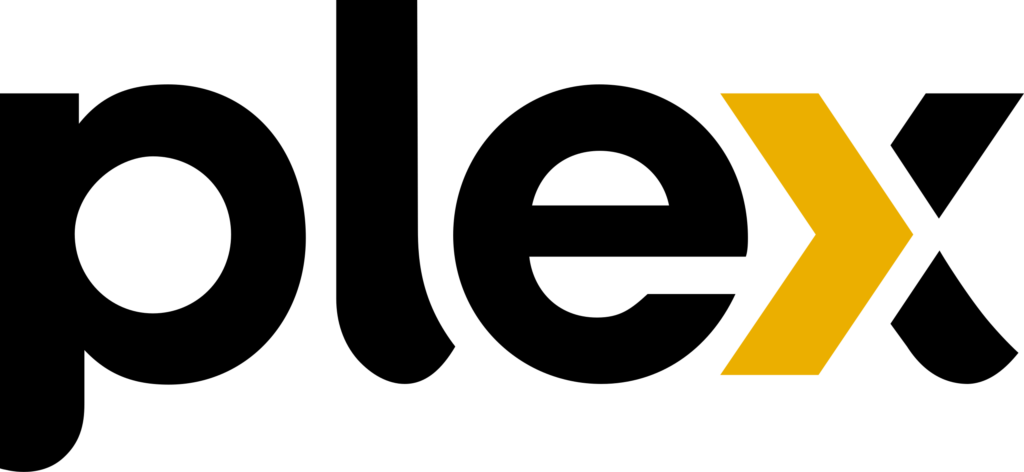 Plex app is my favorite app when it comes to streaming. From streaming services to personal media, ratings, and watch lists. The app does it beautifully while keeping everything easy to use. It helps you discover, save, and enjoy the entertainment at your home. Setting up a Plex server is way easier than Kodi or other alternatives.
I prefer using Plex over Netflix, especially when I want to stream something on the big screen, such as movies bought in digital or videos, from my phone. If you've digital copies of movies and shows, you can use the Plex server to stream across devices, effortlessly. It's a must-have for movie enthusiasts.
---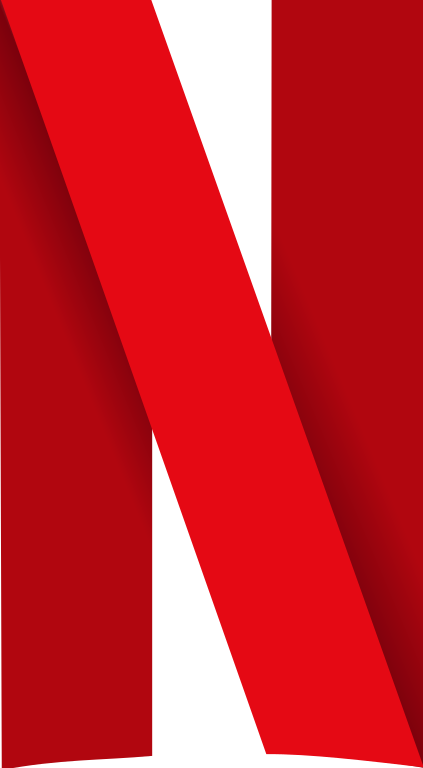 Streaming services such as Netflix are a must-have if you love watching shows and movies. I know it can be difficult to select which one to watch over the weekend, that's where Netflix helps you out. You can just grab your phone and start watching your favorite show or movie on Netflix or any other streaming service. You can even watch Netflix with friends or your girlfriend or boyfriend if you wish. If you don't want to share your profile with others, you can even put a PIN and lock your Netflix profile.
The streaming giant also lets you cancel your Netflix account in case you no longer need it. Among other features, you can also put a screen lock on Netflix to avoid unintended touches while watching on smartphones.
---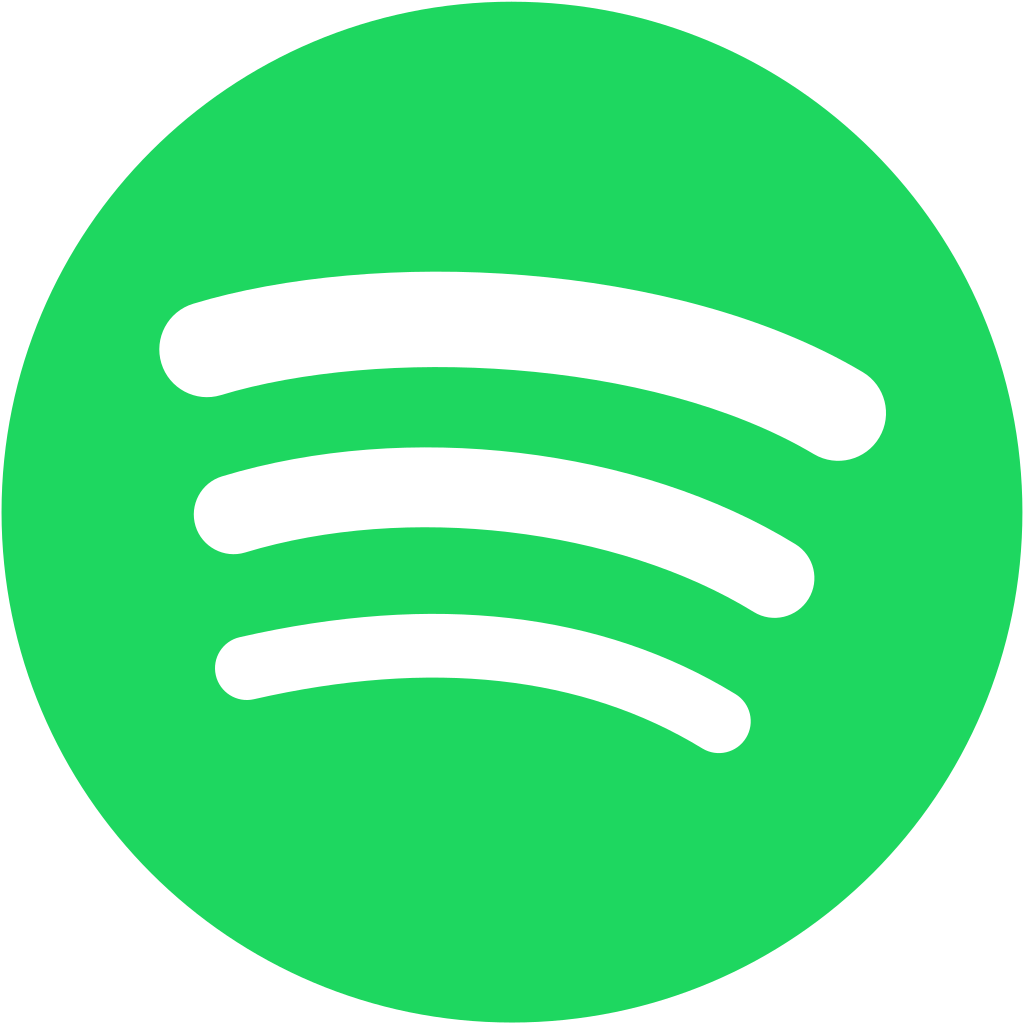 Purpose:
Best music streaming app for Android and iPhone
For music streaming, Spotify is a must-have app, hands down. Why? It has everything you need in a music app. It comes with a subscription, but you can use it for free without particular features such as skipping any song, downloading music offline, etc. The app can be used to control music from across devices. You can share your music activity with your friends and curate playlists depending on your taste. Apple Music and Soundcloud are some alternatives to Spotify.
---


Purpose:
Detect music and songs while they're playing around you and find their link
The next music app is Shazam. It has been the best app to identify songs and music on any device, even before Apple acquired it. After the acquisition, Apple killed the Windows version, but it's still available on iOS and Android.
---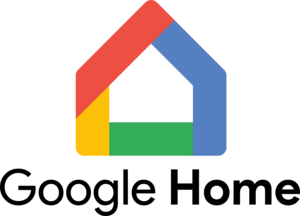 To control my Chromecast and Nest Mini, I use the Google Home app. It helps in connecting these devices with each other and lets you manage all of them in one place. No need for multiple apps to install, just one app will make it easy for you. Setup is quite simple but sometimes it just gets on my nerves, the errors it shows and the bugs can make you go crazy, but normally it works fine. You can wirelessly control your Google Home-enabled devices with the Google Home app. It's a must-have for Google Home users.
---
21. Social media apps
I'm merging all social media apps here so that we don't have to repeat things.
X (Twitter): First is X, formerly known as Twitter and acquired by Elon Musk back in 2022. Twitter is now called X after its logo was changed and Elon Musk made x.com redirects to twitter.com. I've been actively using X for a while now and tbh it's more FREE than ever. While Facebook and Instagram are platforms that suppress FREE speech by banning accounts for no reason, X has surpassed my expectations and hence I've been using X for a while now. I can say that Meta apps have selective speech which they call free. You can find me at @abdugeek.
Facebook: Even though Facebook is getting boring and is a disaster when it comes to free speech, the new Facebook design convinced me to still give it a chance. Not just this, a recent change in the Facebook logo and new FB reactions gave us a new refreshed look at the platform. You may opt for X due to free speech, but Facebook is still one of the most popular social platforms today.
Instagram: The best platform to share photos with your friends is Instagram. That's where you'll find me sharing photos and videos and often stories. With over a billion users, Instagram is popular for watching short-format videos. They even recently launched a Twitter killer, Threads.
---
Apps exclusive to Android:
Some apps are only available for Android. So, on my Android phone, I have these extra apps installed other than the ones mentioned earlier. These apps are exclusive to Android.
---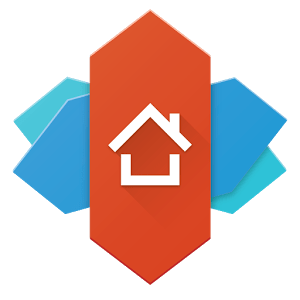 For stock Android lovers such as myself, Nova Launcher is the one. You won't need it on Pixel phones, since they've stock feel out of the box, however, if needed, you can install it on other Android phones. The premium, Nova Prime, comes with some additional features. The launcher is simple and snappy and without fancy animations, that's what makes it unique. You can use third-party icon packs and more to make it look like your favorite theme.
---
23. Messages (Android messages app)
The stock Android messaging app by Google is perfect for me. You can use it on the web, turn on Smart replies, and share stickers. So, the first thing to do on an Android phone is to install Android Messages if the app isn't already installed.
---
24. Apps to read deleted WhatsApp messages
I just don't like it when people start deleting WhatsApp messages for everyone. It should be a crime unless it's accidental. But there's a way to read deleted WhatsApp messages on Android and I've had a guide on noobspace that you can find from the aforementioned link.
iPhone users don't have this feature, since it requires permissions to read your notifications. Apple doesn't allow such apps and the reason is privacy.
The apps I use on Android don't bring back the deleted WhatsApp messages, instead, it reads your WhatsApp messages from notifications. Whenever a message is deleted, you'll be notified.
Note: Please make sure you've read the app's privacy policy before installing it on your phone.
---
25. Flynx
Flynx web reader is another useful app that lets you read web articles in a bubble. No need to jump to your web browser when you can read while surfing the Facebook or X (Twitter) feed. It saves time and is a must-have app for those who quickly want to read an article without wasting time. The app is exclusive to Android only. It also saves links and keeps them in sync with your account. Get it for Android on Google Play.
Updated: Unfortunately the app hasn't been updated since its initial release in 2017. Hence, new versions of Android no longer install it. While my new Android phones don't have it installed, I still use it whenever I pick up my Nexus 5 for fun.
---
I use these apps daily. For me, these are the must-have apps that everyone should have on their phones, but it's not necessarily true for every use case. Most of them are must-haves for everyone, or you can try alternatives for each use case. I've tried trimming down the list and removed some apps from the list because of two reasons:
They were no longer supported/updated
They were no longer must-have (for me at least)
The comments are open for suggestions. Leave your favorite apps that you can't live without.
---
Update October 5th, 2023: The post was originally published on April 29, 2020, EST 1:48 PM, and has now been rewritten with the latest information, links, and new apps.