Quick Answer: Log into your Netflix account and Cancel your Netflix subscription.
Netflix just started a crackdown on its users who share their accounts with others. And that's a no-no for many people, hence they want to cancel their Netflix account. Here's a quick overview before we start the Netflix subscription cancellation guide.
Did you know that Netflix didn't allow users to share passwords of their accounts other than with those who live with you? If you're here, I guess you didn't.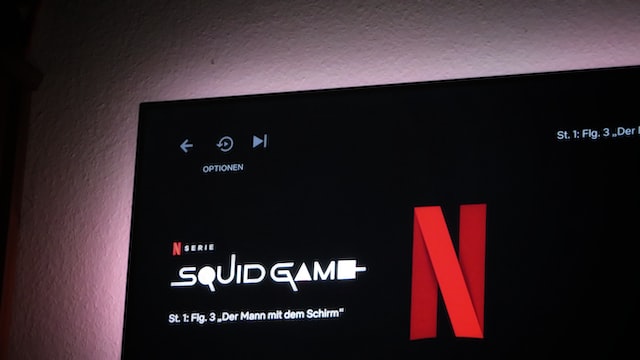 Netflix doesn't let people share passwords other than their household. If you're currently sharing passwords with your friend, family, acquaintance, office colleagues, or even your significant other (boyfriend or girlfriend) and they're not living in the same house or using the same Wi-Fi, you'll either have to pay for that extra member, or you'll face a ban. This is because the company has lost many subscribers and wants to earn more to invest in better content.
But worry not, you can either trick Netflix, or cancel your account to register your protest. Here's how to cancel Netflix on your phone, laptop, or tablet.
Quick steps to cancel Netflix subscription:
Follow these simple steps to cancel your Netflix account/subscription:
1. Log into your Netflix account
2. Select your profile under 'Who's watching?'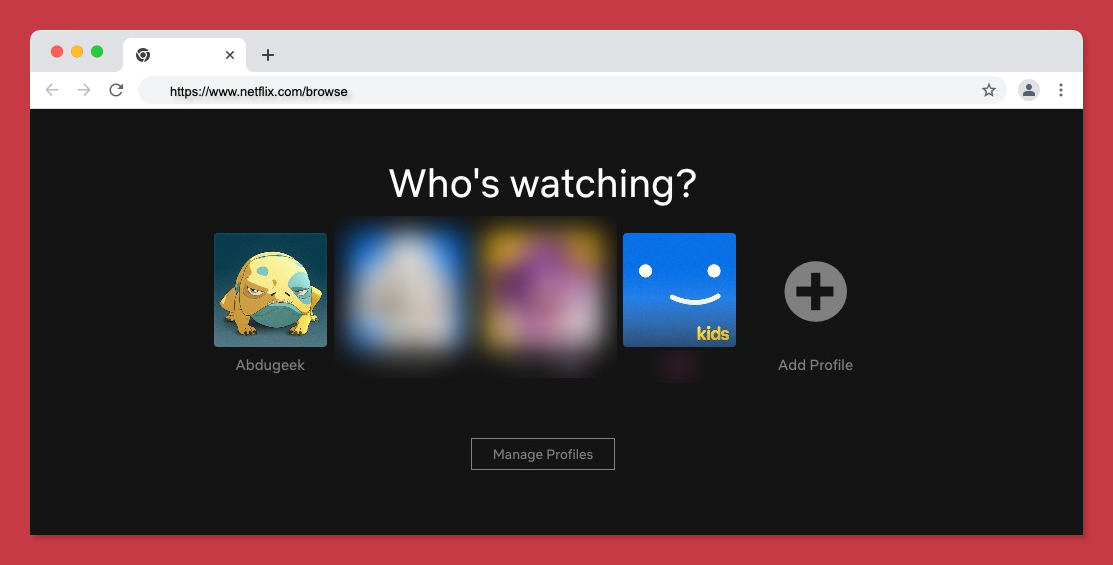 Open your Netflix profile from 'Who's watching?' screen.
3. Hover over your profile icon on the top right corner
Just hover over your profile icon, located on the top right corner of the page.
4. Select 'Account' from the drop-down
Hover on your profile screen and select 'Account' from the drop-down.
5. Click 'Cancel Membership' under 'Account'
Find and click the 'Cancel Membership' button located under 'Membership & Billing.'
6. Finally, click the blue 'Finish Cancellation' button to cancel your Netflix membership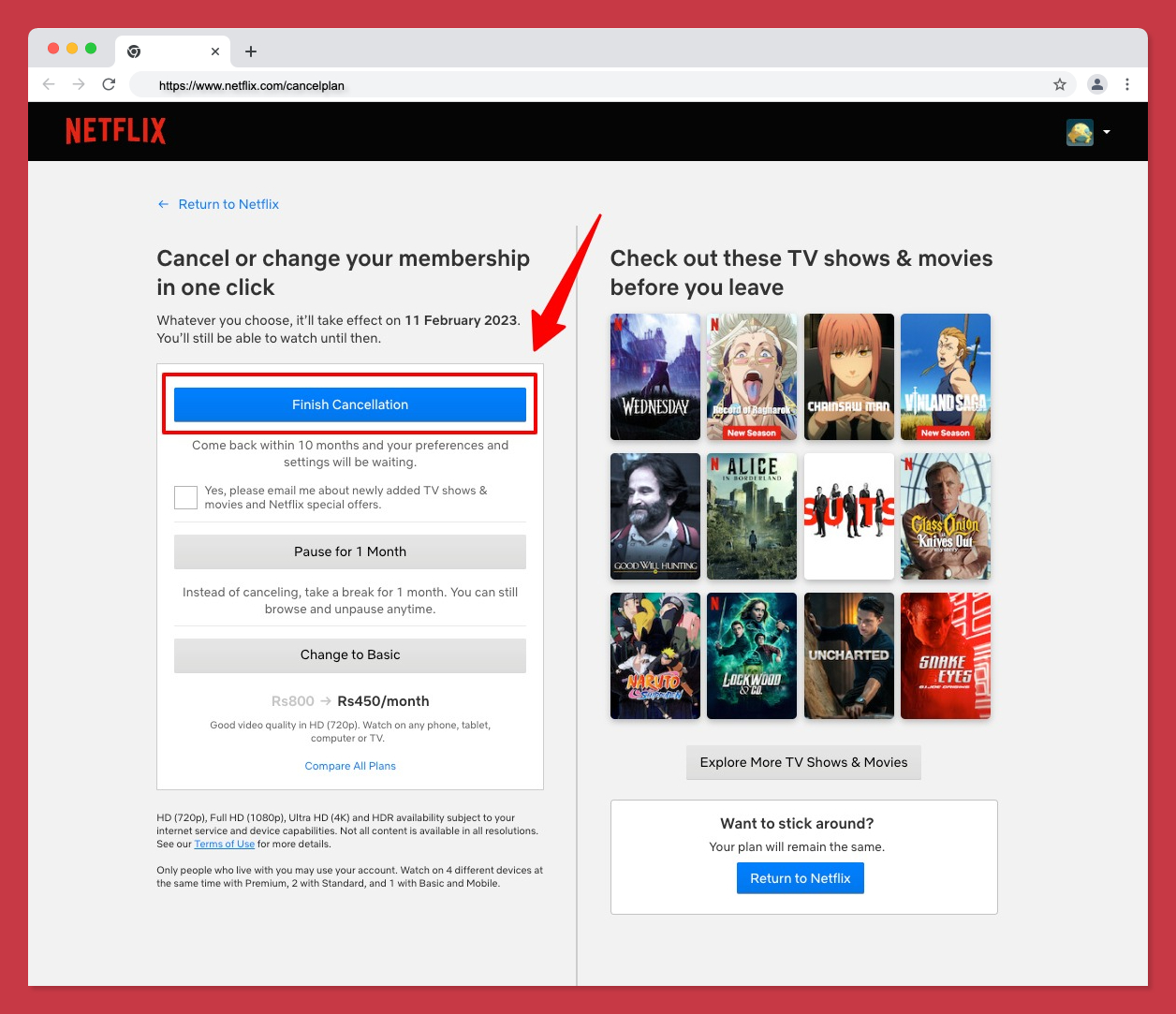 In the final steps, click the blue cancellation button as shown in the screenshot to cancel your Netflix membership.
So, if you're not liking Netflix's new strategy about not letting people share passwords, you can follow this guide to cancel your Netflix subscription.