Having a website and selling online from there is cool and all, but who'd want to take up the headache of setting up a website? I'm saying this because a website involves payment integration, keeping a check on the security, making sure that it stays online, and a plethora of additional work. Even though there are tons of great digital marketing agencies that can do the work for you, but they're not for everyone.
If you're an aspiring content creator, artist, or digital entrepreneur looking to sell your products or services online, you've probably heard of Gumroad.
What is Gumroad and how does it work?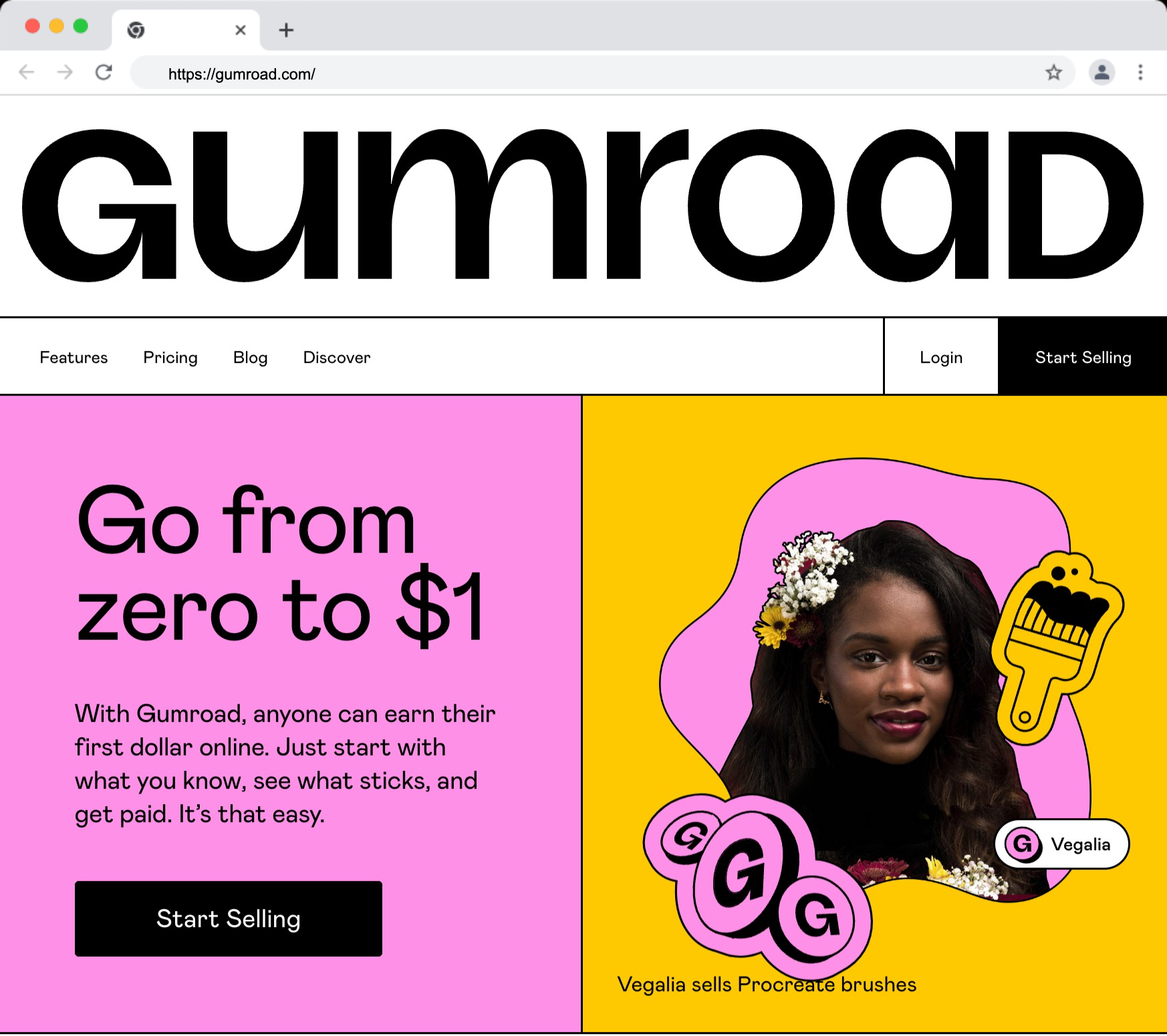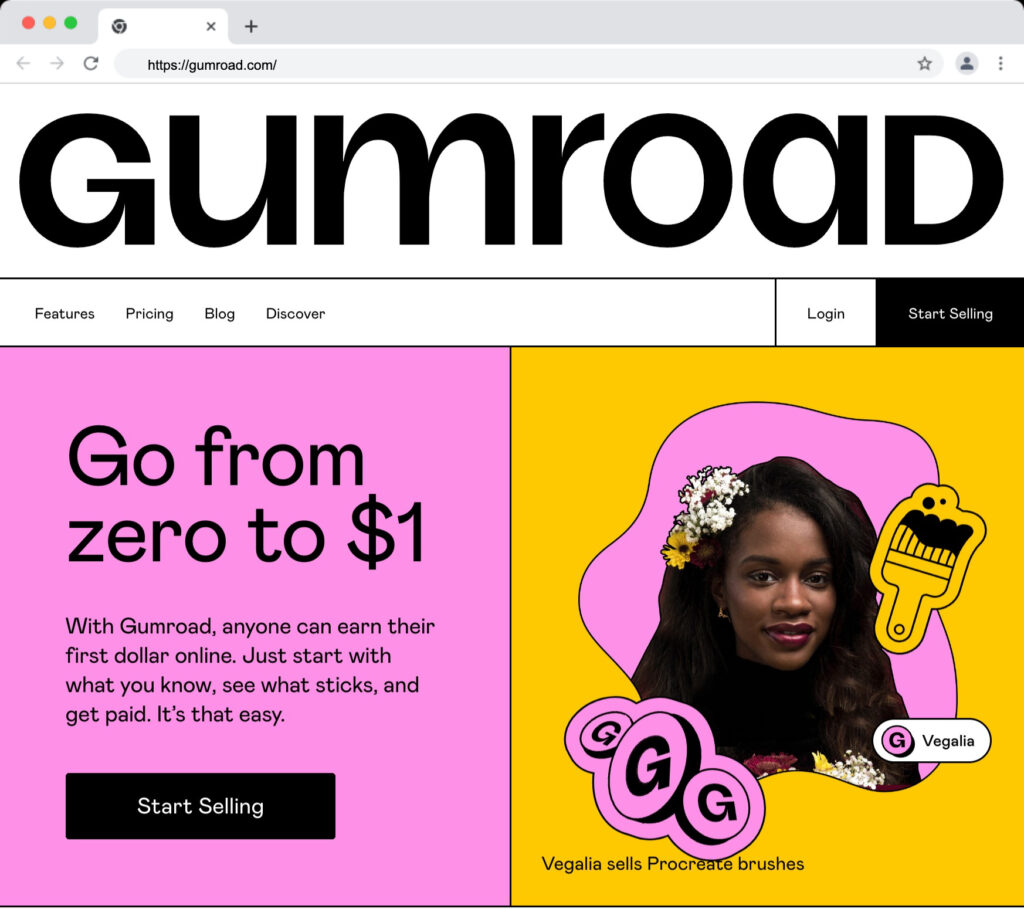 Gumroad is an online platform that enables creators to sell digital products such as e-books, courses, software, and artwork directly to their audience. It provides a simple interface and takes care of payment processing, file hosting, and delivery, making it easy for creators to focus on their content. While Gumroad is a popular choice, there are several other alternatives available, each with its own unique features.
In this article, we'll dive into some of the best Gumroad like platforms available in the market to help you make an informed decision.
Factors to consider when choosing an alternative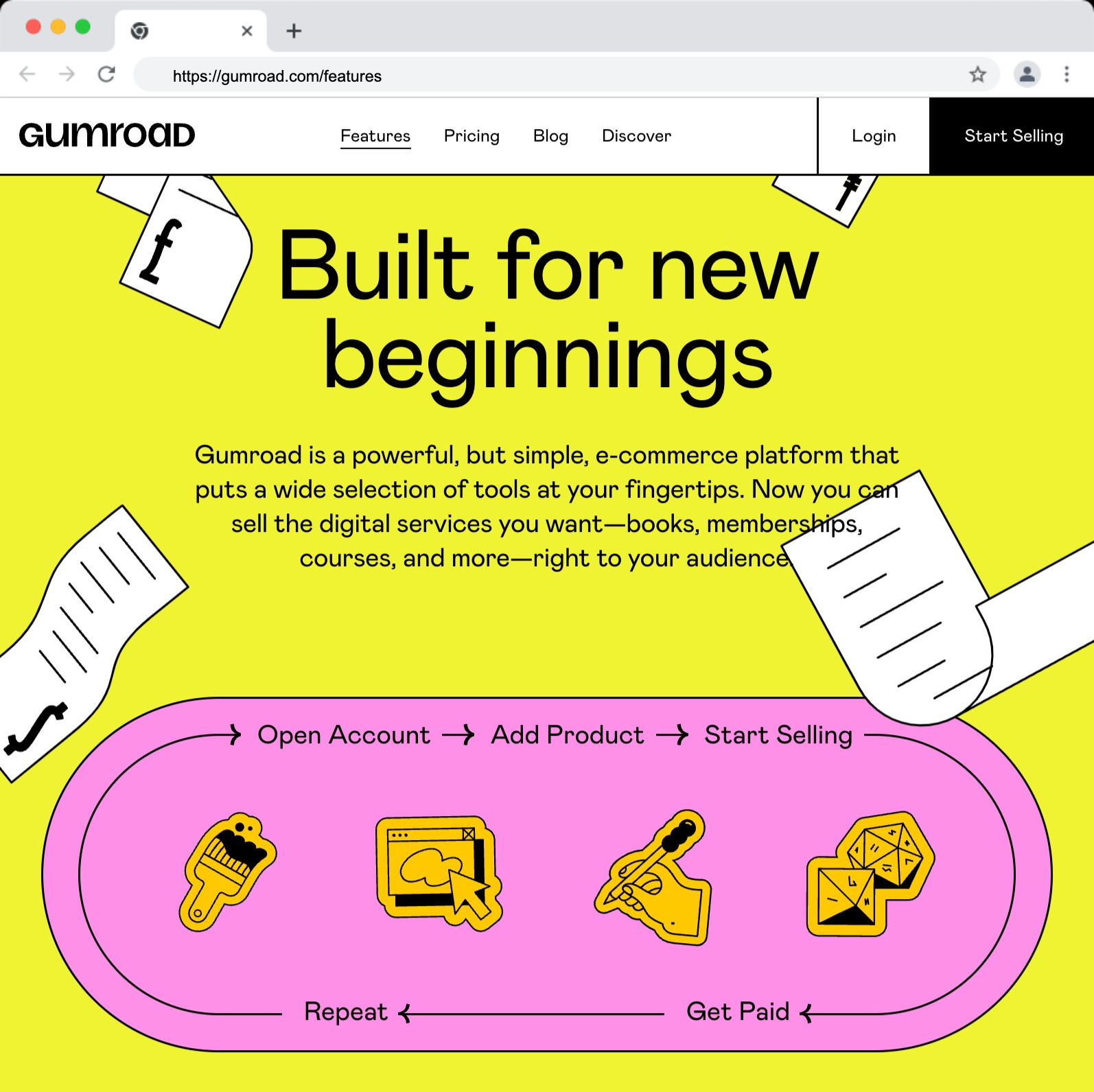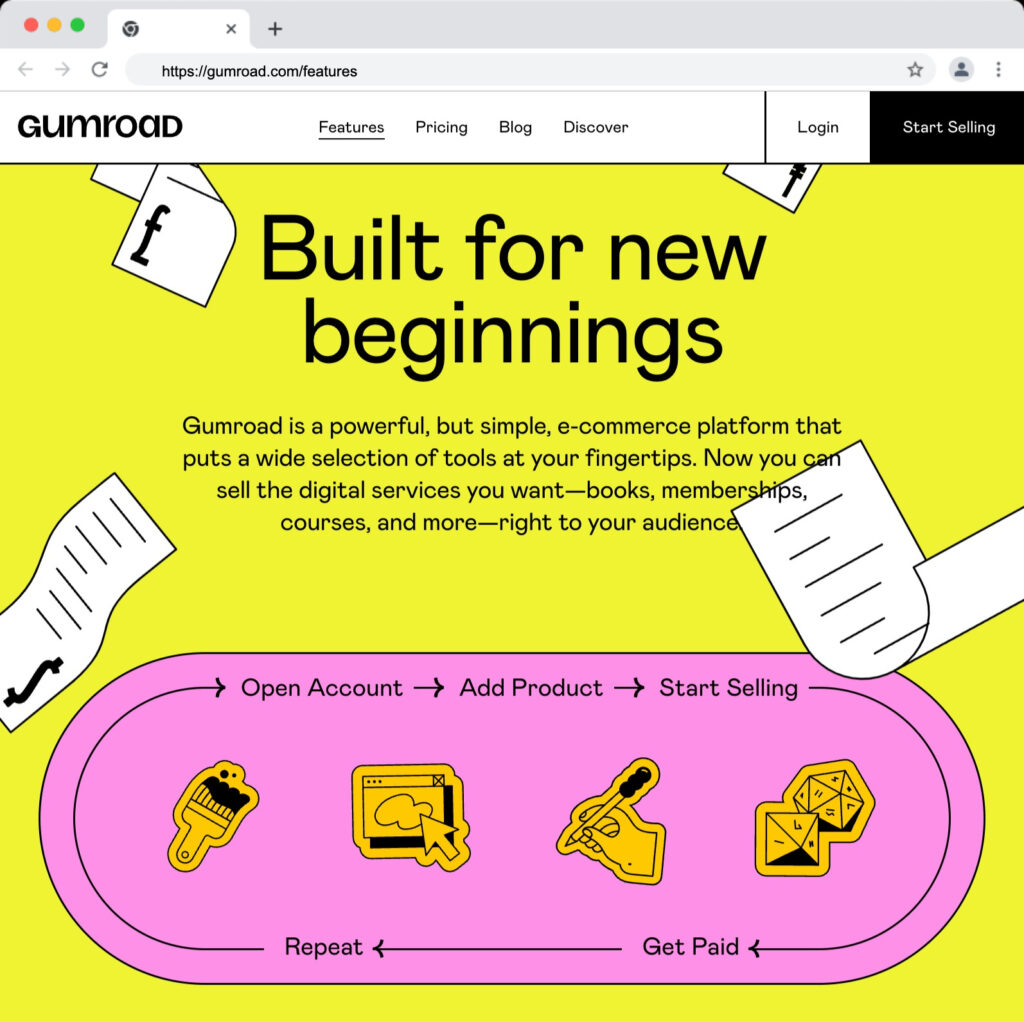 When looking for Gumroad-like platforms, you need to consider several factors:
1. Pricing and fees
Different platforms have varying pricing models and transaction fees. It's crucial to understand the cost structure and compare it with your projected sales volume to ensure you choose a cost-effective option.
2. Features and customization
Consider the features offered by each platform and how well they align with your business needs. Look for customization options that allow you to maintain your brand identity.
3. Payment options
Check the available payment gateways and ensure they support the payment methods preferred by your target audience.
4. User experience
A smooth and intuitive user experience is vital for both you and your customers. Choose a platform that is easy to navigate and provides a hassle-free purchasing process.
5. Customer support
Good customer support can make a significant difference, especially if you encounter any technical issues or have questions about the platform's features.
In this list: Gumroad alternatives for creators
1. Selz (Amazon acquired Selz in 2021 and shut it down in 2022)
Selz is a feature-rich e-commerce platform that empowers creators and small businesses to sell their digital and physical products effortlessly. With its intuitive interface and a wide range of customization options, Selz enables users to create professional-looking storefronts that align with their brand identity. Whether it's e-books, artwork, or merchandise, Selz supports various types of products, making it a versatile solution for creators with diverse offerings.
Additionally, Selz offers integrated marketing tools that aid in reaching a larger audience and driving sales. The platform also caters to international sellers with its support for multiple currencies and languages. With secure payment processing and excellent customer support, Selz provides a seamless selling experience, allowing creators to focus on what they do best – creating amazing products.
---
E-junkie is a reliable and straightforward platform designed for creators and businesses to sell their digital products, subscriptions, and even tangible goods. With an emphasis on ease of use, E-junkie offers a streamlined interface for managing products and integrating with various payment gateways. Its secure file delivery system ensures that customers receive their digital downloads efficiently.
E-junkie also provides a flexible system for setting up discounts and promotions, helping sellers attract and retain customers. Whether you're a solo entrepreneur or a small team, E-junkie offers an affordable solution to start selling online without the need for extensive technical expertise.
---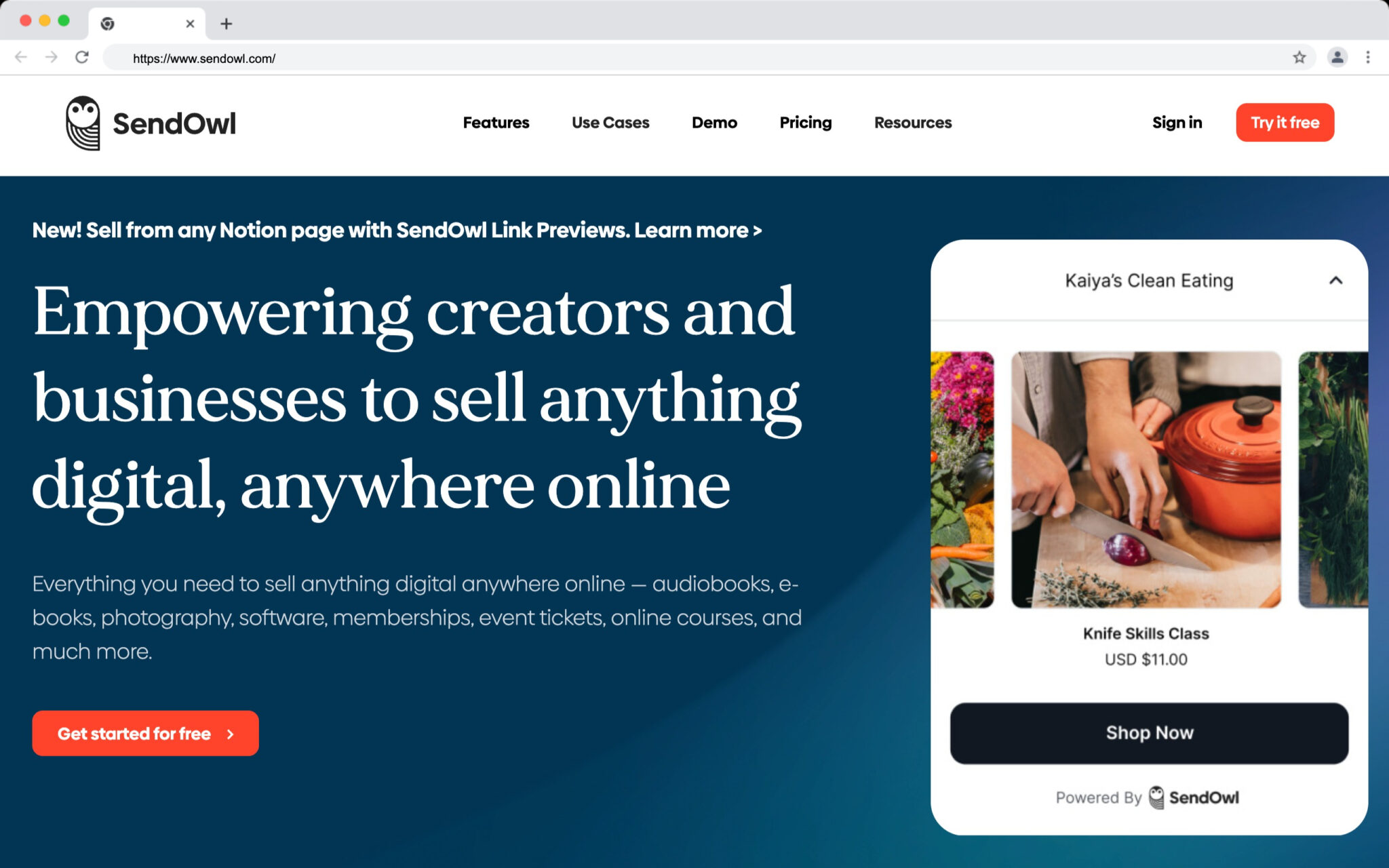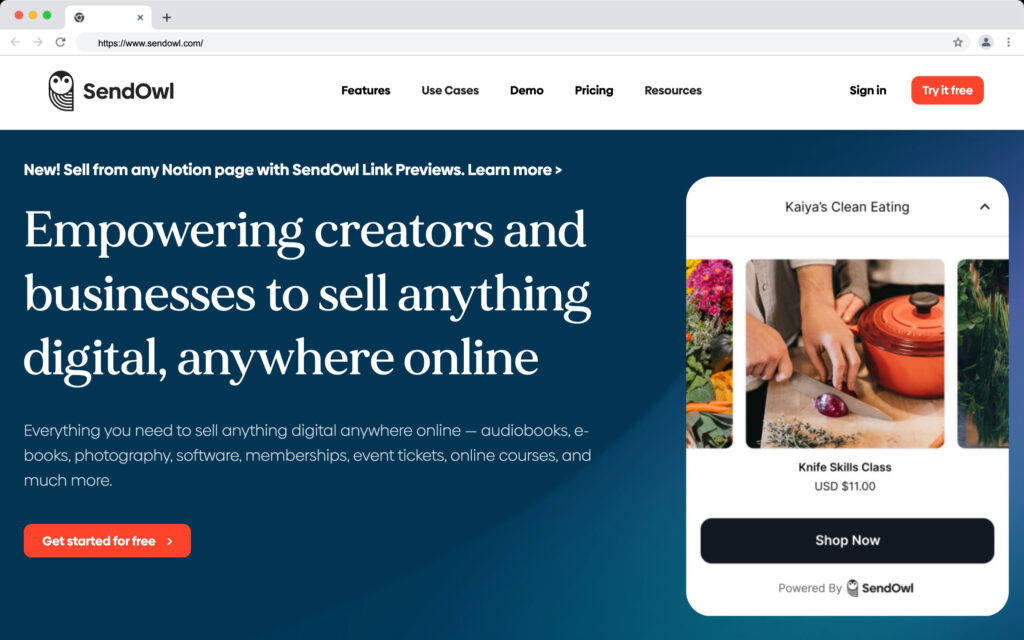 SendOwl is another popular choice for creators looking to sell digital products and subscriptions seamlessly. The platform excels at secure digital file delivery, ensuring that customers receive their purchased content without any hassle. SendOwl allows users to create customizable purchase buttons, checkout pages, and upsell offers, contributing to a higher conversion rate. It also supports multiple languages, making it an excellent option for reaching a global audience.
With easy integration with various payment gateways and platforms, SendOwl provides a user-friendly experience for both sellers and buyers, helping creators grow their online businesses effectively.
---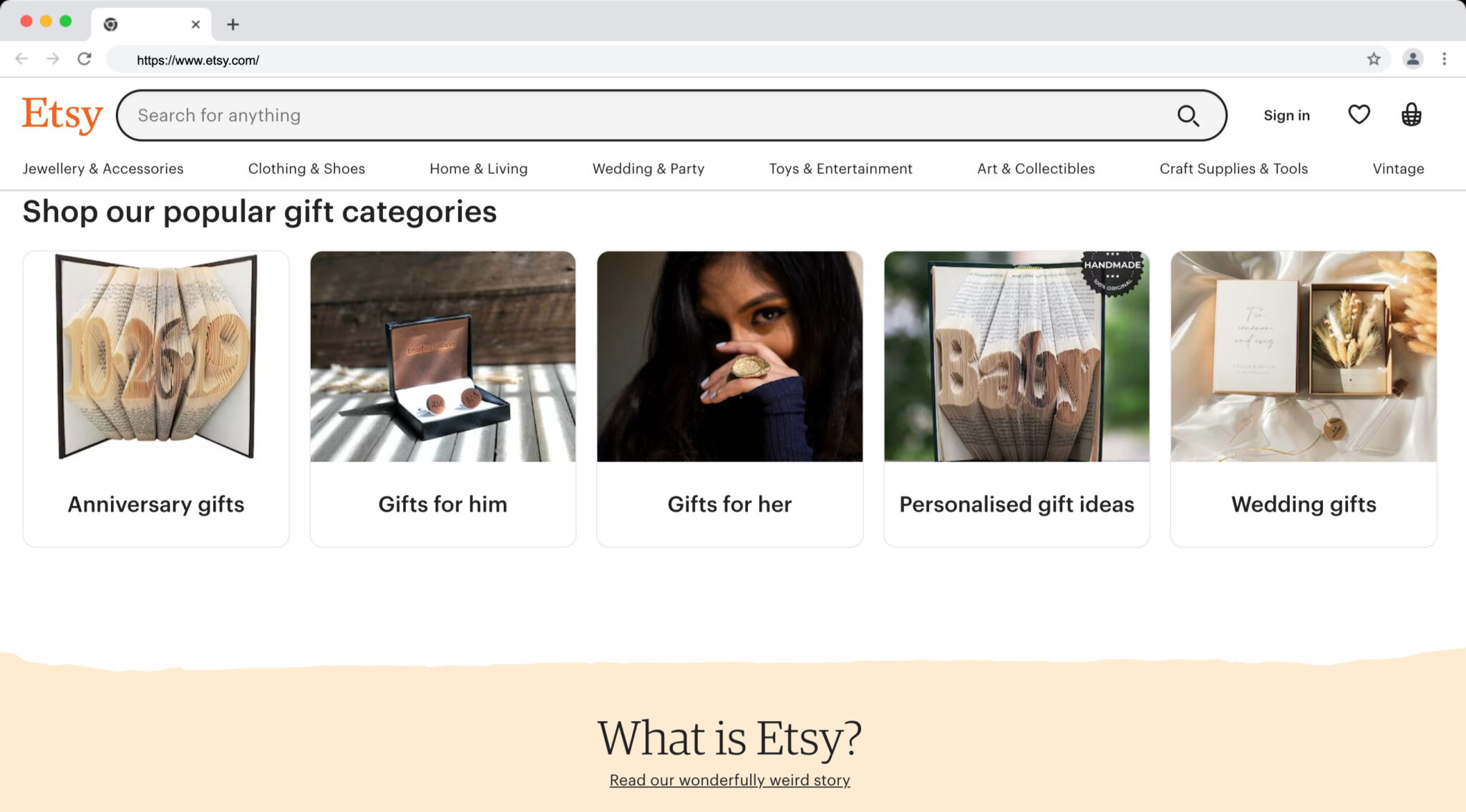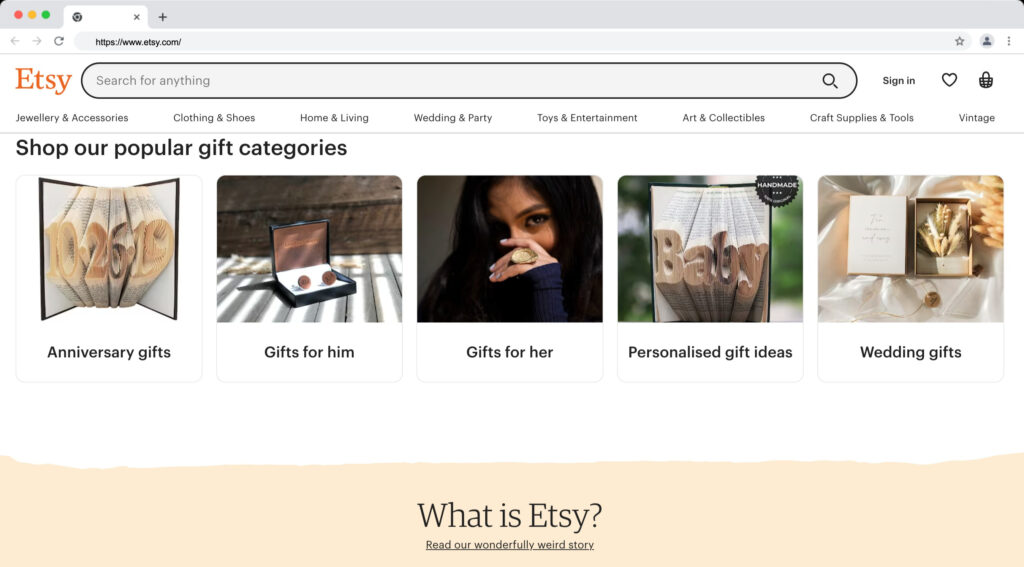 If you're into handmade and crafts making, Etsy is your platform to sell your products. It's a well-known marketplace for handmade and vintage products. Etsy is a great platform for selling if you're a small business owner or an artist with small-scale work.
Not that big artists can't sell their work here, but for an artist who's just getting started, this platform is the MVP. If you were an artist or craftsperson on Gumroad, Etsy might be a great alternative to it.
---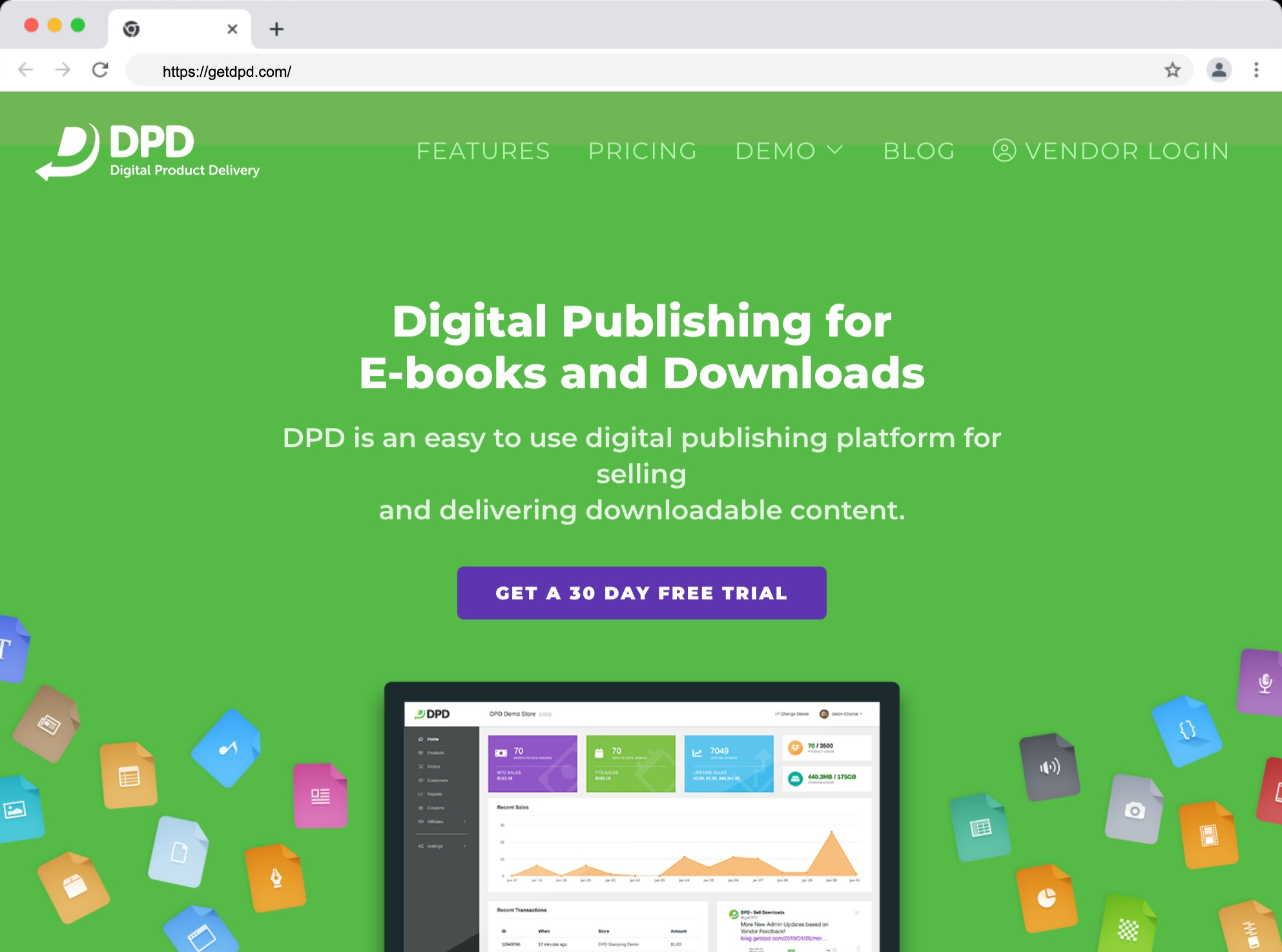 DPD is a straightforward platform focused on selling digital downloads. It provides secure delivery and customizable purchase buttons for your products. If you're in digital publishing and looking to sell your E-books or downloadable, this platform is for you. Even though Gumroad can be used to sell E-books or downloadables, but a platform designed specifically for digital publishers is better than Gumroad in my opinion.
---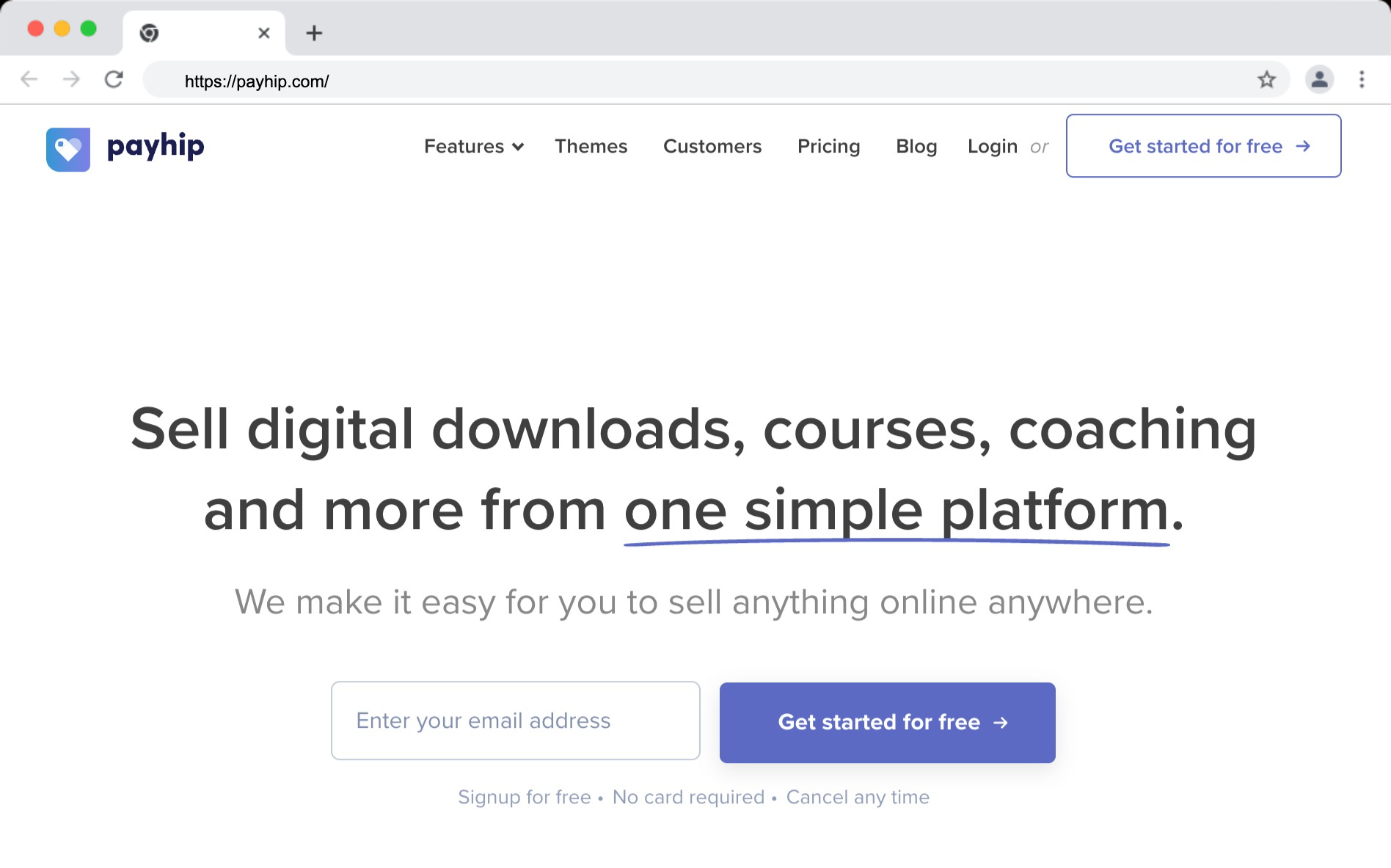 Payhip is a user-friendly platform that empowers creators to sell digital products with ease. With a clean and simple interface, Payhip enables users to set up their online stores quickly. One of the standout features of Payhip is its capability to handle EU VAT for digital products, saving sellers time and effort in tax compliance.
Additionally, Payhip offers a range of marketing tools, including discount codes and affiliate management, to support creators in expanding their customer base. Whether you're a first-time seller or an established entrepreneur, Payhip provides a hassle-free solution to sell and deliver digital products to your audience.
---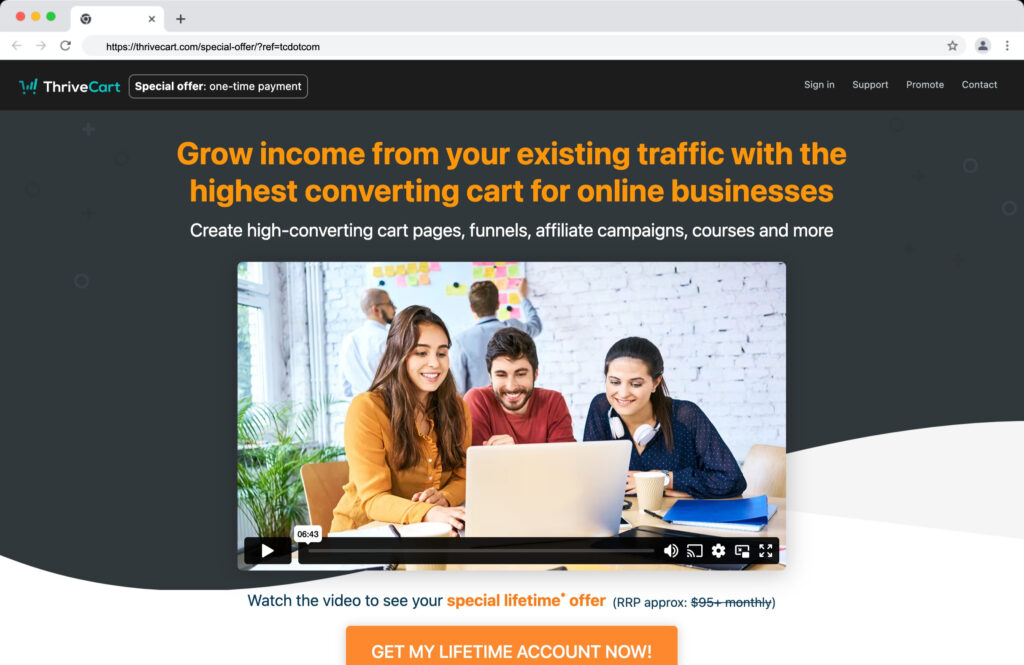 ThriveCart is a powerful cart platform designed for creators and businesses to boost their online sales. With its focus on increasing conversions, ThriveCart offers features like one-click upsells, order bumps, and advanced A/B testing. The platform supports the sale of digital and physical products, subscriptions, and services, making it suitable for a wide range of businesses. With its intuitive drag-and-drop editor, users can create stunning checkout pages and funnels that enhance the buying experience for customers. ThriveCart also integrates seamlessly with popular payment gateways and other third-party tools, providing sellers with a comprehensive sales solution to maximize revenue and growth.
---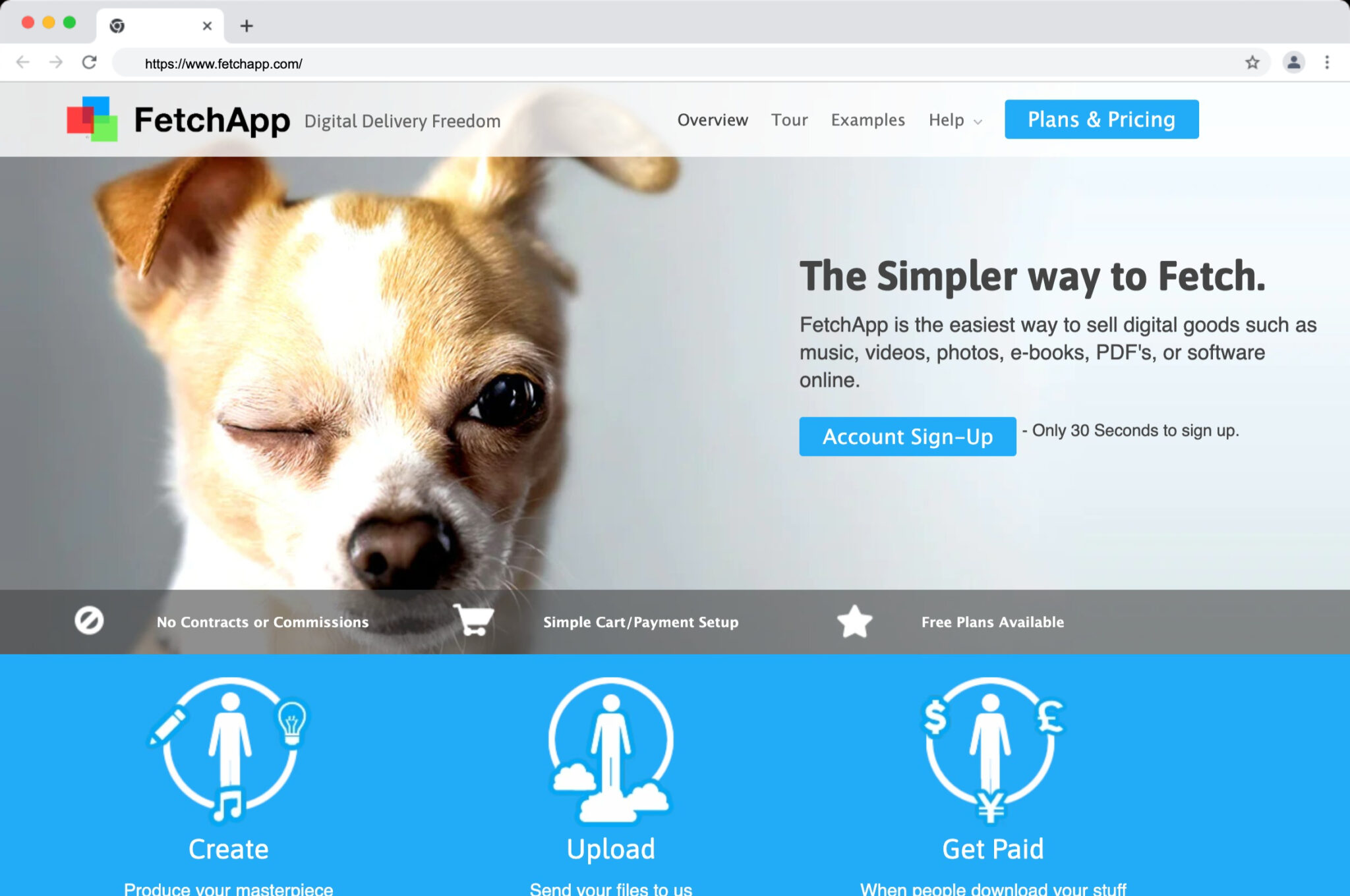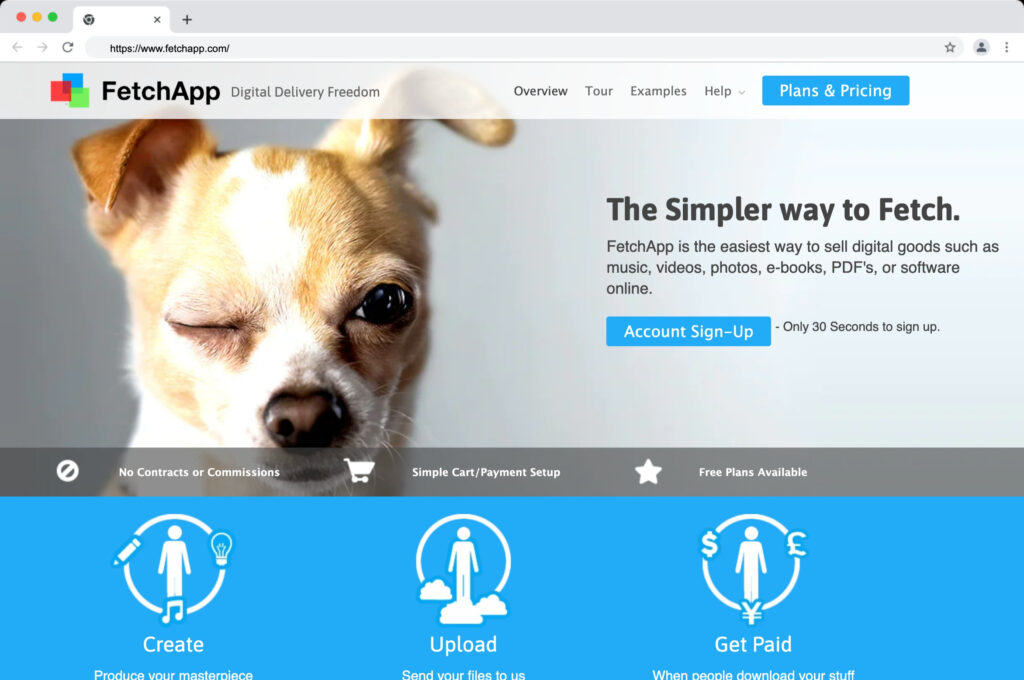 FetchApp is a specialized platform that excels in securely delivering digital products and downloads to customers. It offers automation features that streamline the delivery process, allowing sellers to focus on creating content rather than managing deliveries. FetchApp's integration with various e-commerce platforms makes it easy for sellers to seamlessly connect with their online stores. With its emphasis on digital delivery efficiency, FetchApp is an excellent choice for creators looking to simplify their product delivery and ensure a smooth customer experience.
---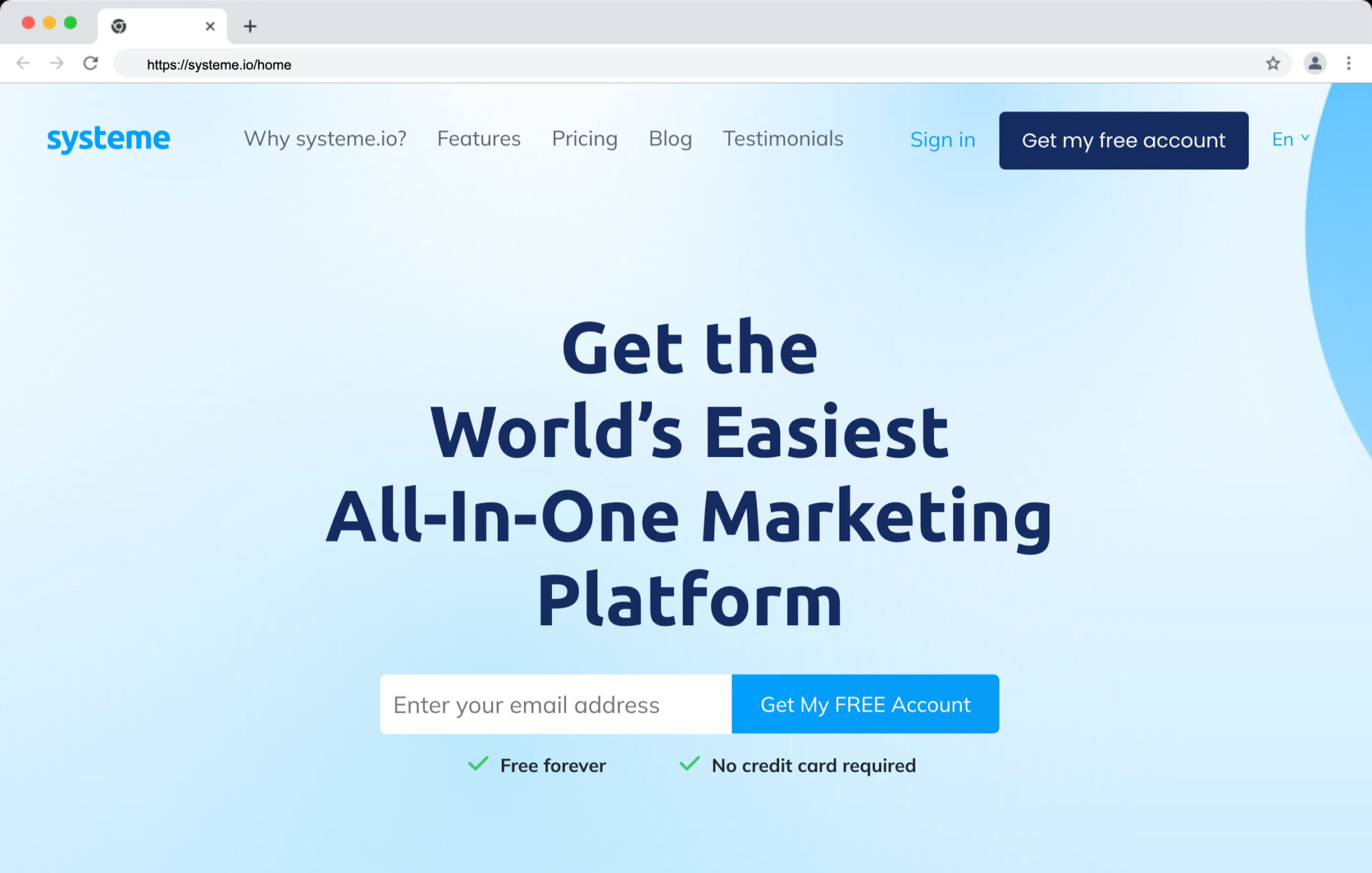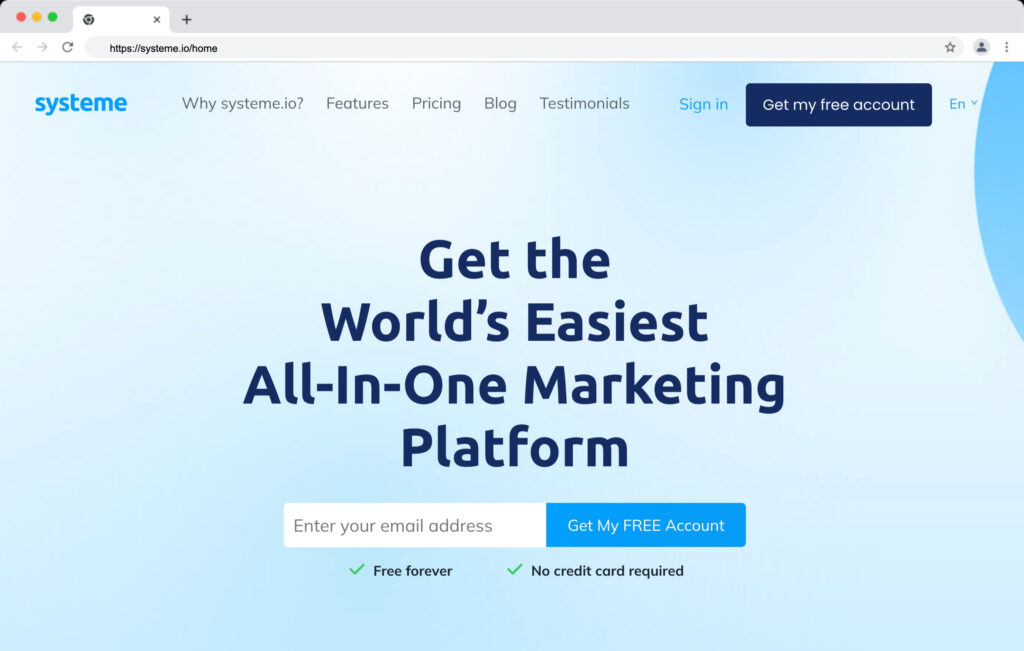 Systeme.io is an all-in-one marketing platform that enables creators to sell digital products, create sales funnels, and manage email marketing campaigns, all in one place.
---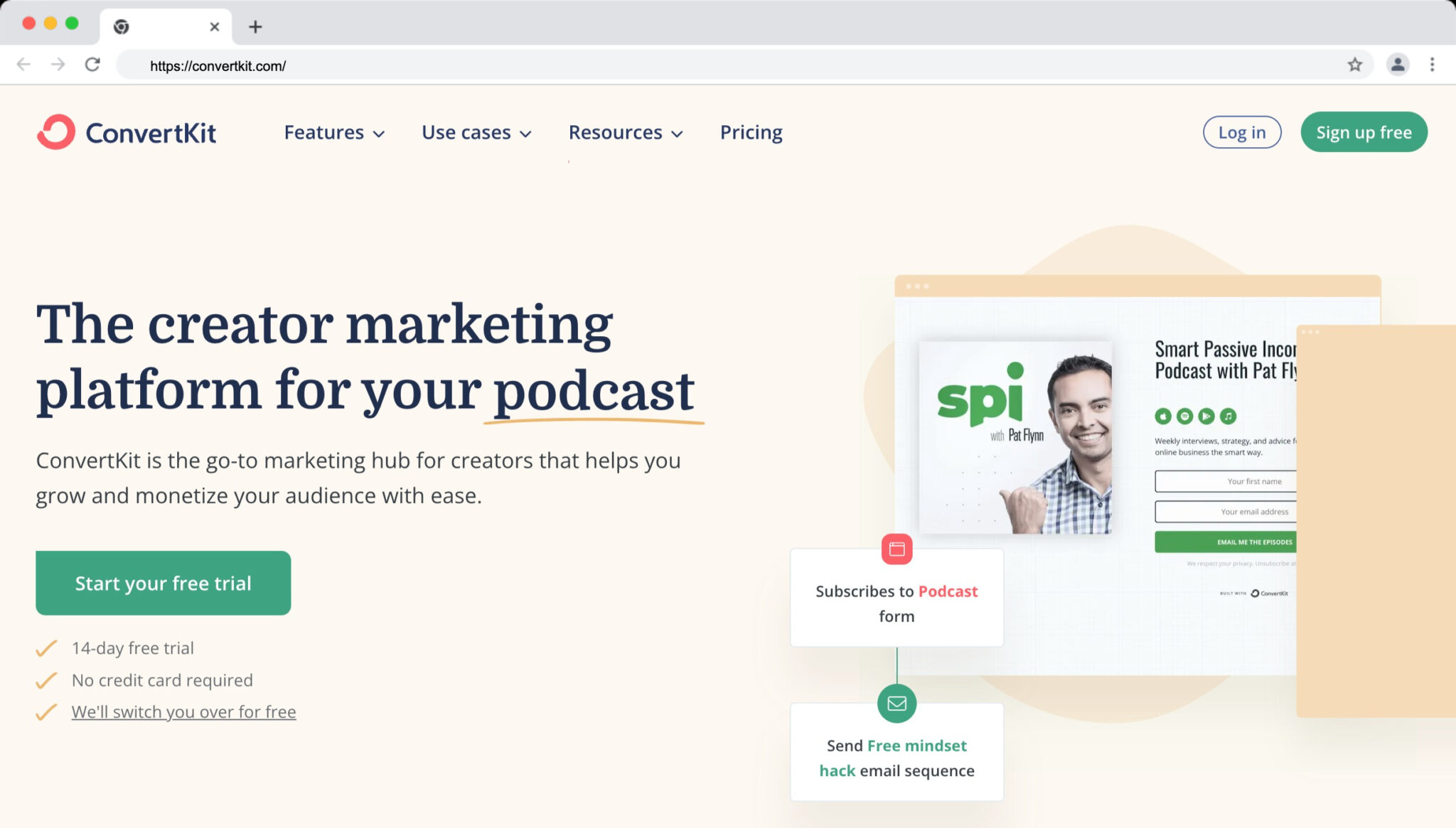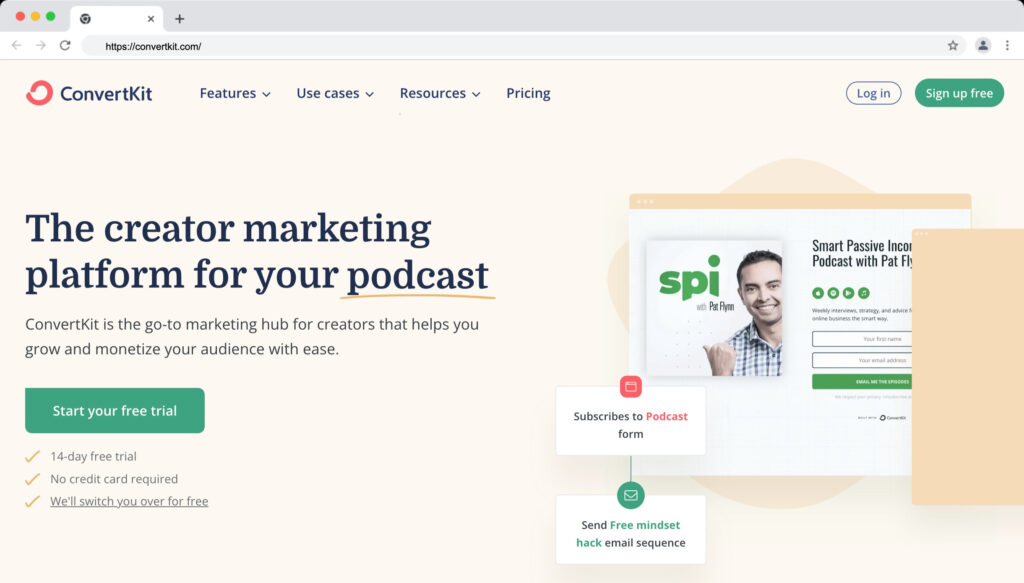 ConvertKit is primarily an email marketing platform, but it also offers features to sell digital products, making it a suitable option for creators looking for email marketing and product sales integration.
---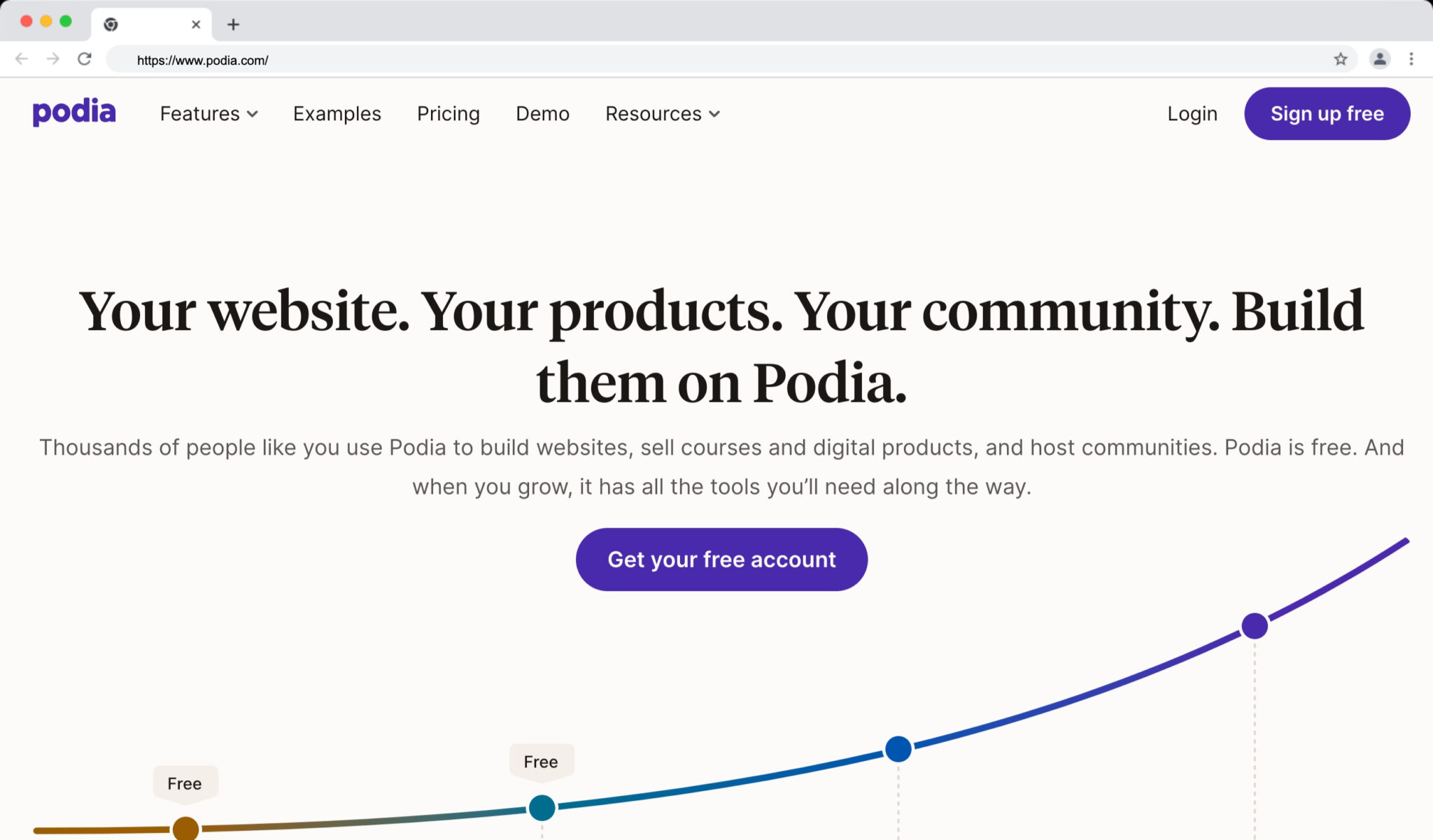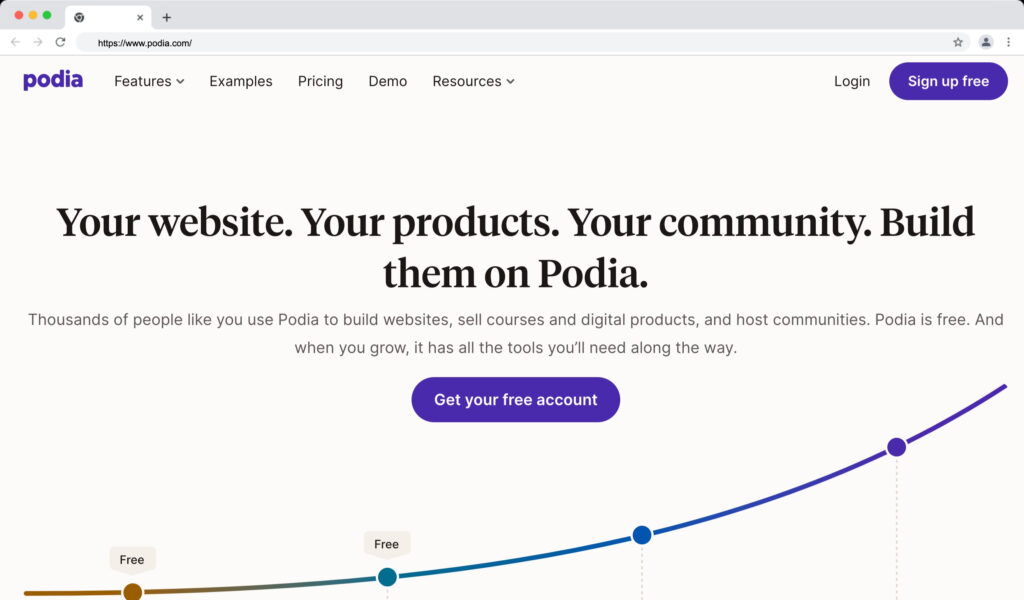 Podia is an all-in-one platform that not only allows you to sell digital products but also provides features for creating online courses and memberships. With its user-friendly interface, you can build your storefront and manage your customer base effortlessly.
---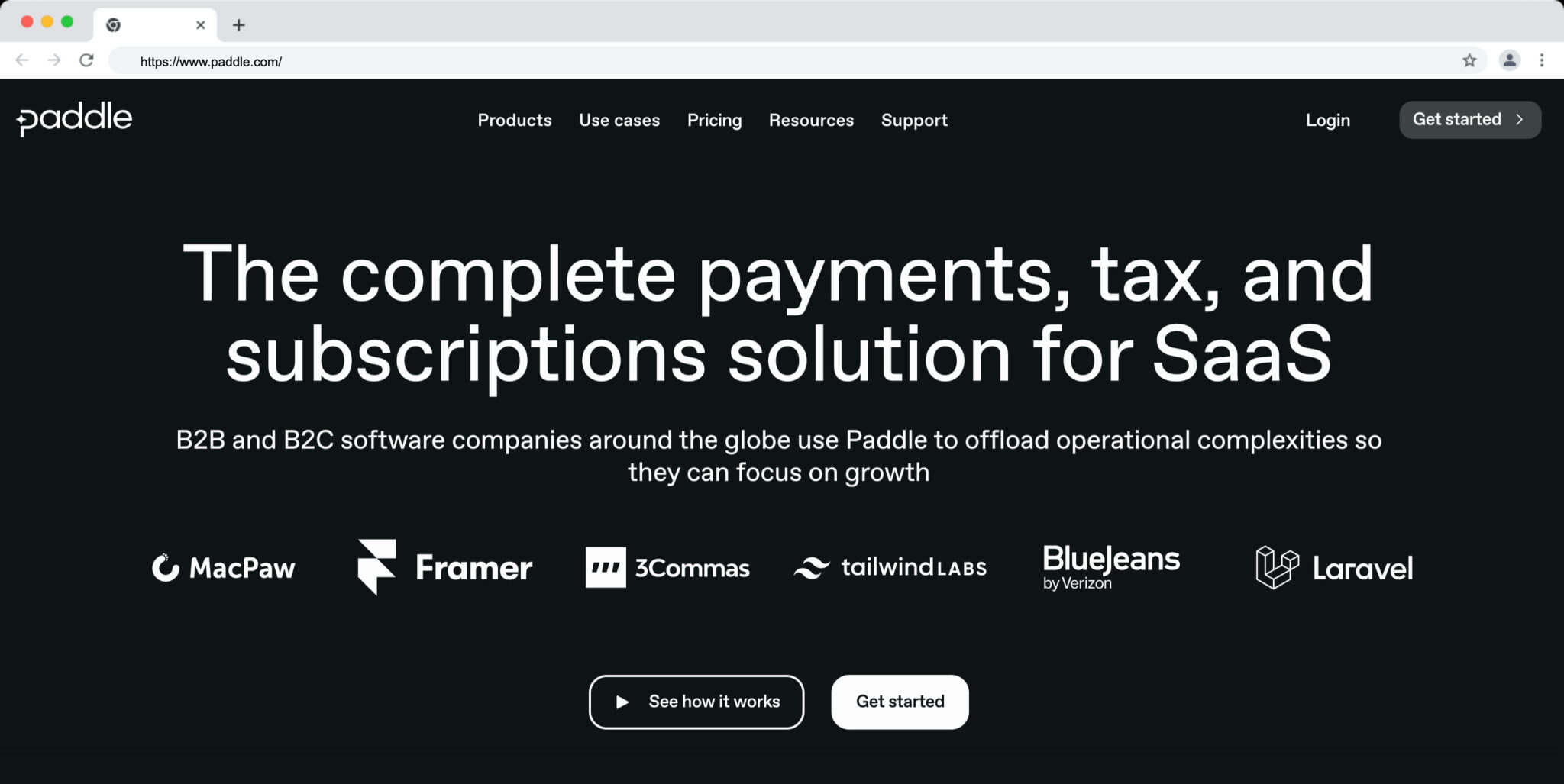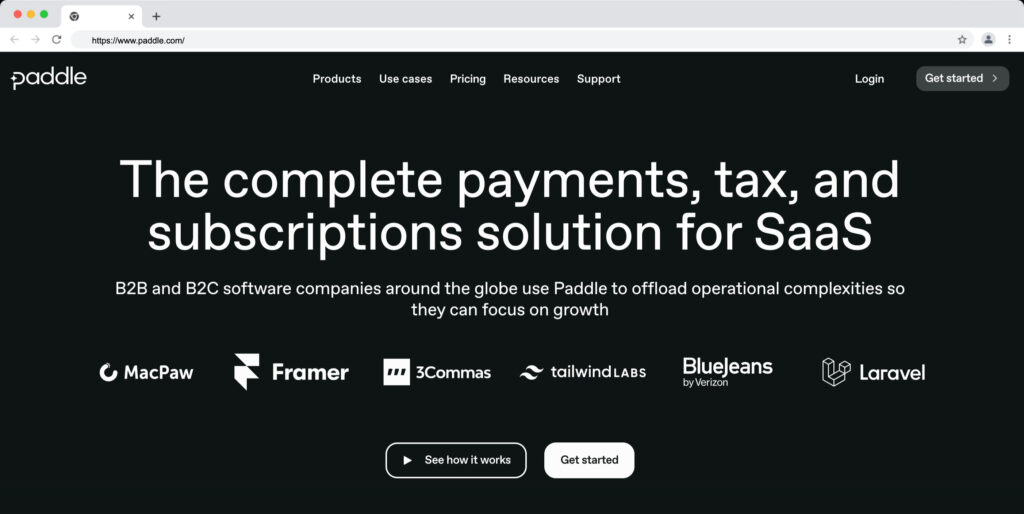 Paddle is a comprehensive platform that caters to businesses of all sizes. It offers various features, including subscription management, analytics, and global tax compliance.
---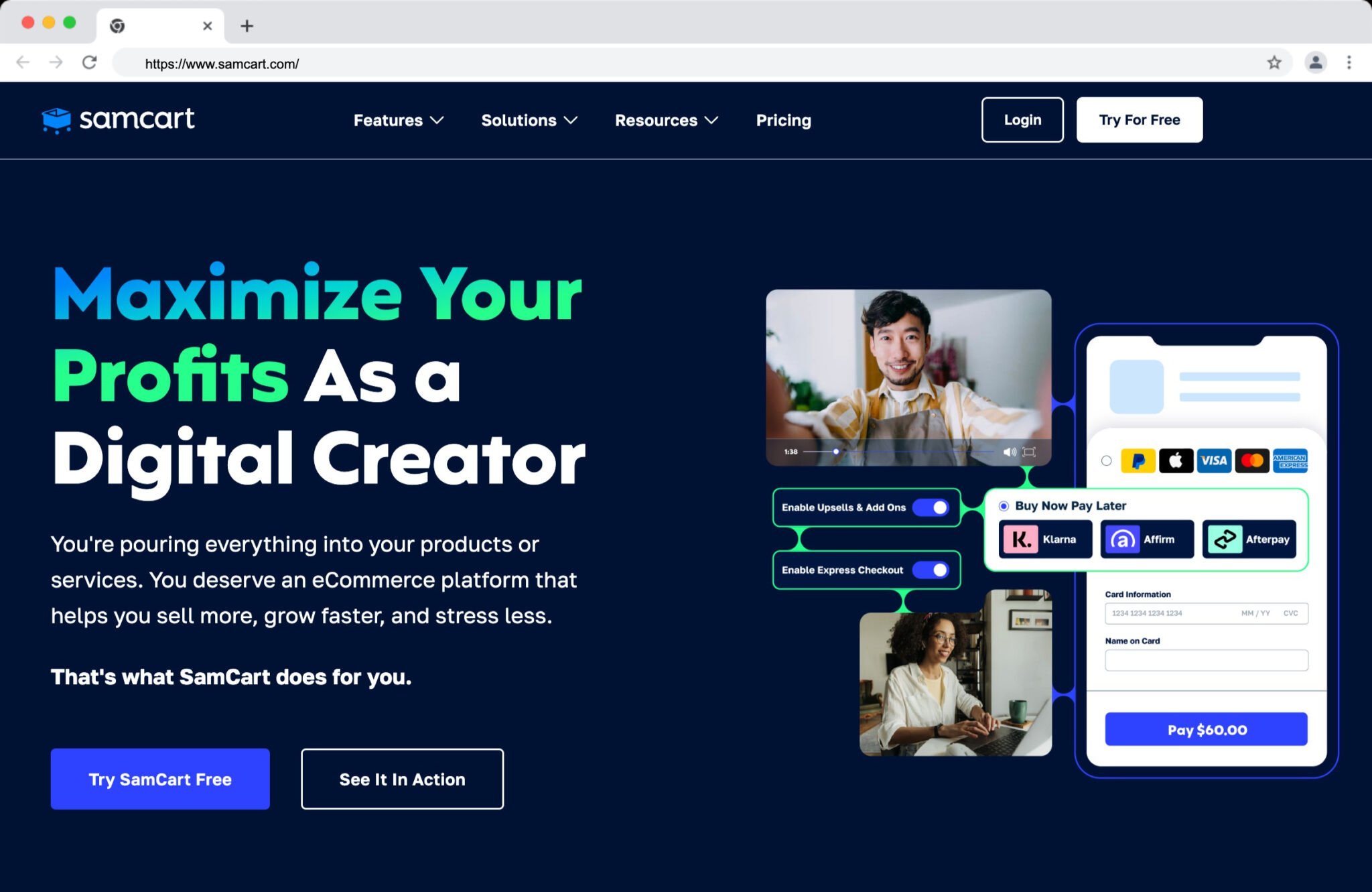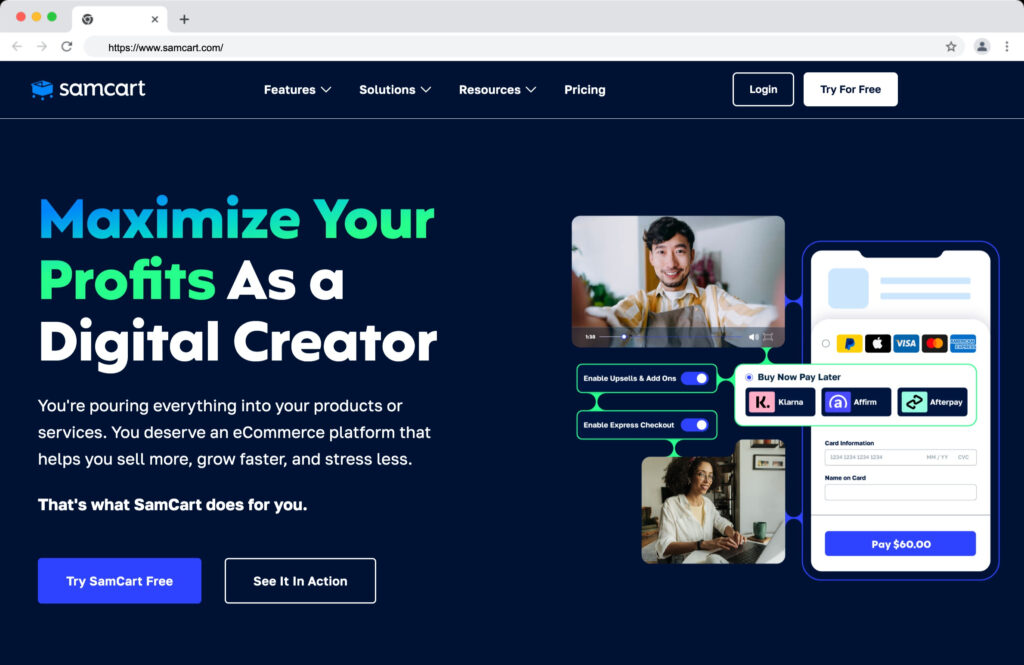 SamCart is primarily focused on helping businesses sell physical products, but it also supports digital products. It offers high-converting checkout pages and various upsell options.
---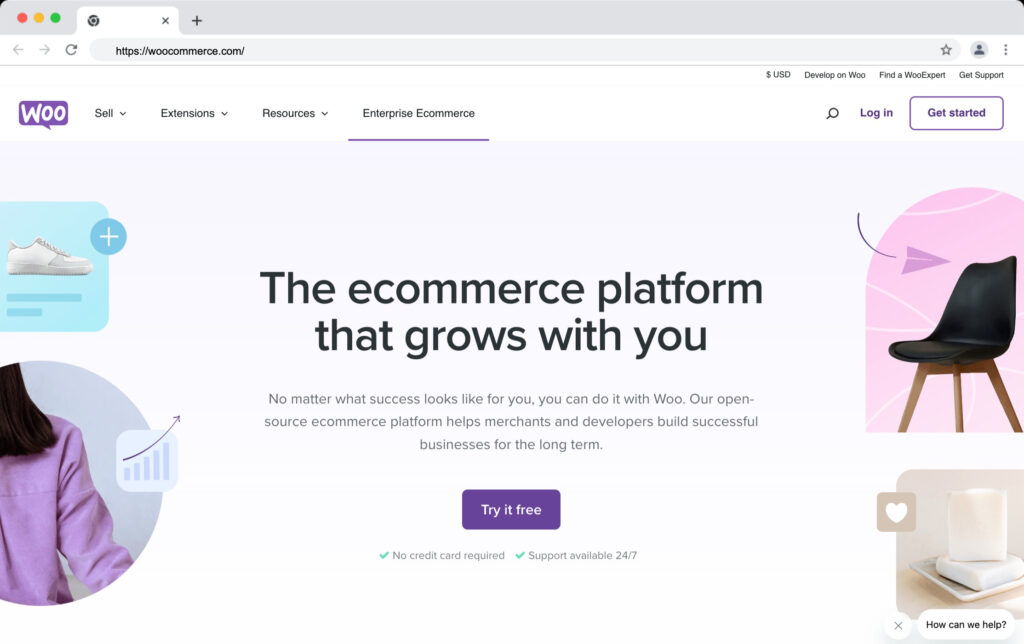 WooCommerce is a popular WordPress plugin that allows you to turn your website into an online store. It's a versatile platform with numerous extensions for selling both digital and physical products.
---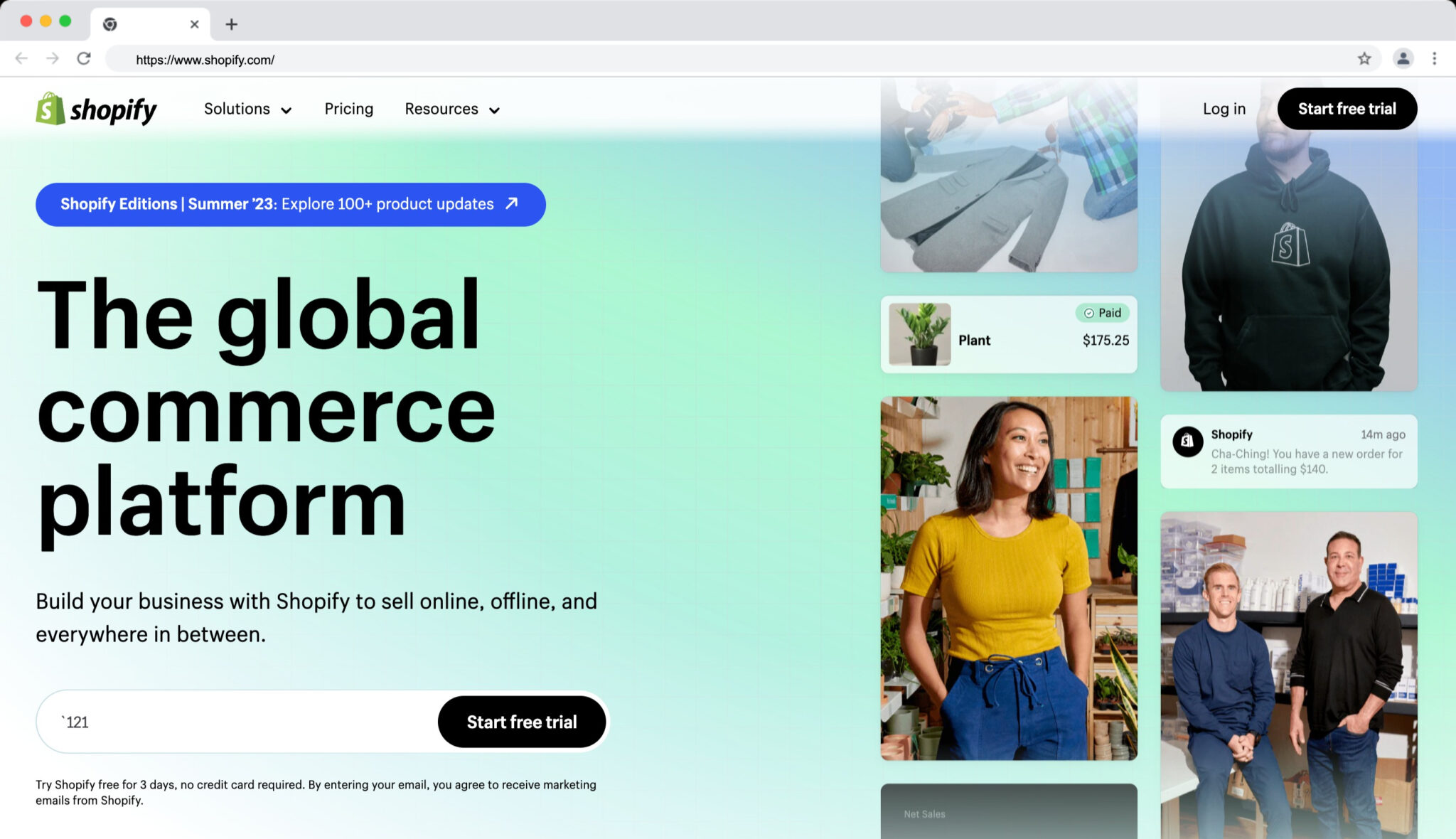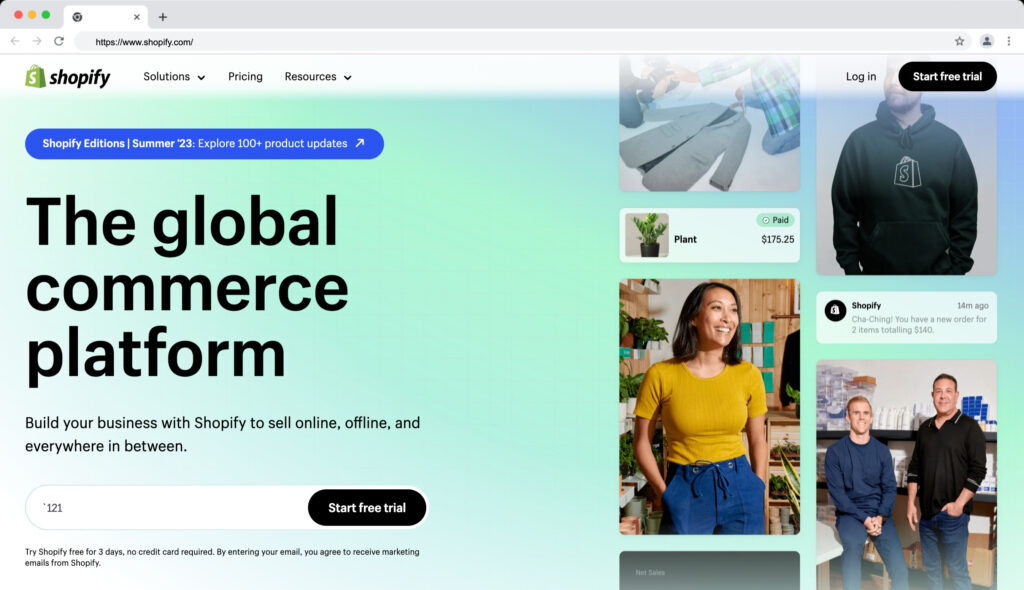 Just like BigCommerce, Shopify is a platform where creators can build website and sell things without any hassle. No need to worry about the technical stuff or payment integration or collection, just set up your Shopify store and get started. Shopify offers a wide range of features for selling digital products, physical products, and services.
---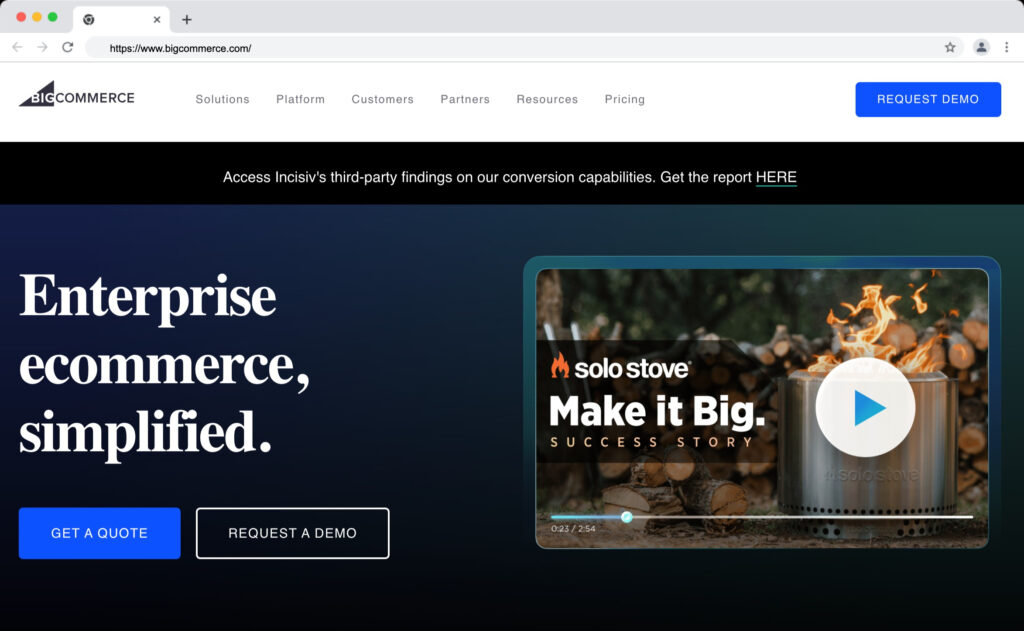 I know that at the inception of this article, I said that some people may not want websites because of how hectic it is to manage them. But hear me out. BigCommerce can make things easy for you if you're looking for an online store.
It's a powerful e-commerce platform that enables you to build an online store and sell digital products with ease. It comes with various customization options and integrations. You don't have to worry about payment integration or most of the other stuff in website management. It can be a great Gumroad alternative if you can manage a little.
---
Choosing the best Gumroad alternative depends on your unique requirements. You need to consider factors such as pricing, features, payment options, and user experience to make an informed decision. Each platform mentioned here has its own strengths and can cater to different types of creators, such as publishers, artists, craftsmen, handmade artists, and more.
Remember to test and explore these alternatives first to find the one that suits you best. If you're satisfied, then you should consider moving to that platform.
---
Is it easy to switch from Gumroad to another platform?

Switching platforms may require some effort, but many alternatives offer migration assistance to make the process smoother.

Can I sell physical products on these platforms?

Yes, some of the platforms mentioned, like Selz and Shopify, support both digital and physical products.

Which platform offers the best marketing tools?

Podia and Selz are known for their comprehensive marketing tools to help creators reach their target audience effectively.

Are there any transaction fees involved in using these platforms?

Yes, most platforms charge transaction fees for processing payments. Be sure to check their pricing details.

Can I create a membership site with these alternatives?

Yes, platforms like Podia and WooCommerce offer membership features to build subscription-based businesses.