Have you ever tried to search for someone on the internet but got lost in a sea of information?
Or ever lost contact with someone important to you and wished there was a way to reconnect?
Or maybe you're simply curious about what information about yourself or others is available online.
Whatever the reason, people search sites may just be the solution to your problem.
These free and paid sites can be invaluable for tracking long-lost friends, family members, or a random person on the internet, verifying information, or checking online dates, for instance. They make it super convenient to find details about people because they gather data from various sources.
In this blog post, we will take a closer look at what people search engines are and how you can use them to your advantage.
In this post: Best people search websites
What Are People Search Websites?
People search websites are online platforms that allow users to search for information about others, such as friends, family, and online strangers.
How is this possible?
Well, these websites collect and compile details from various sources, including web directories, social media accounts, and public records.
Users can find details like contact information, employment history, educational background, and criminal records with a simple search. These websites are powerful tools for personal and professional purposes, offering a convenient way to gather data about someone quickly.
However, using these websites responsibly and respecting the privacy of others is important.
Why use people search websites?
By utilizing these sites, you can access a wealth of data about others. Here are some compelling reasons why you should use a people search engine:
1. Find lost contacts
Whether it's an old friend, a distant relative, or a former colleague, these platforms can help you reconnect with people from your past.
2. Verify identities
In an era of online interactions, it's essential to verify identities of individuals. These websites allow you to confirm someone's background and ensure they are who they say they are.
3. Conduct background checks
Whether you're considering a new roommate or going on a first date with someone, it's crucial to know at least something about the person. People search sites can provide you with important details to make informed decisions.
Sometimes, people aren't forthcoming with their past experiences. You can utilize these engines to uncover hidden details that someone may not willingly share.
How do they work?
People search engines work by aggregating public information from various sources and making it easily accessible. These websites use web scraping techniques to gather data from public records, social media platforms, and other online sources.
Once the data is collected, it is organized and indexed in a searchable database. Users can then enter a person's name or other identifying information to search for public records, contact details, social media profiles, and more.
Types of information available on people search websites
These engines provide a wealth of information about individuals. Here's what you can find on these platforms:
Contact information, including physical addresses, email addresses, and phone numbers;
Public records, such as court records, criminal histories, and marriage/divorce records;
Employment history and professional details;
Social media profiles;
Education background and qualifications;
Property ownership and real estate records.
---
Best people search websites to try
Looking to try out the best ones? Look no further! We have compiled a list of some of the best platforms to help you find information about any individual quickly and efficiently:

BeenVerified is a trusted site for finding people. It offers various services, including background checks, phone number lookups, and reverse address searches. Its user-friendly platform and extensive database make it a reliable choice for many people.
2. Nuwber
Nuwber is a people search website that enables access to people's personal information like contact details, addresses, relatives, marital status, occupation, neighbors, and much more.
Whether you want to find long-lost relatives, research neighbors, verify unknown callers, or look into properties, Nuwber, a people search website with 300 million people, 118 million addresses, and 325 million phone numbers, can greatly help you.
Intelius is known for its accurate and up-to-date information. It offers a wide range of data, including phone numbers and addresses. Whether you're looking for someone's contact details or want to know where someone lives, Intelius has got you covered.

Spokeo is a popular choice of many people. It aggregates data from various sources, providing comprehensive profiles that include contact information, social media accounts, and more. Spokeo's intuitive search interface makes finding the details you need easy.
PeopleFinders is a comprehensive platform that offers access to a vast amount of data. It provides a detailed overview of an individual's background, from contact information to criminal records. It also offers additional services like reverse phone lookup and email search.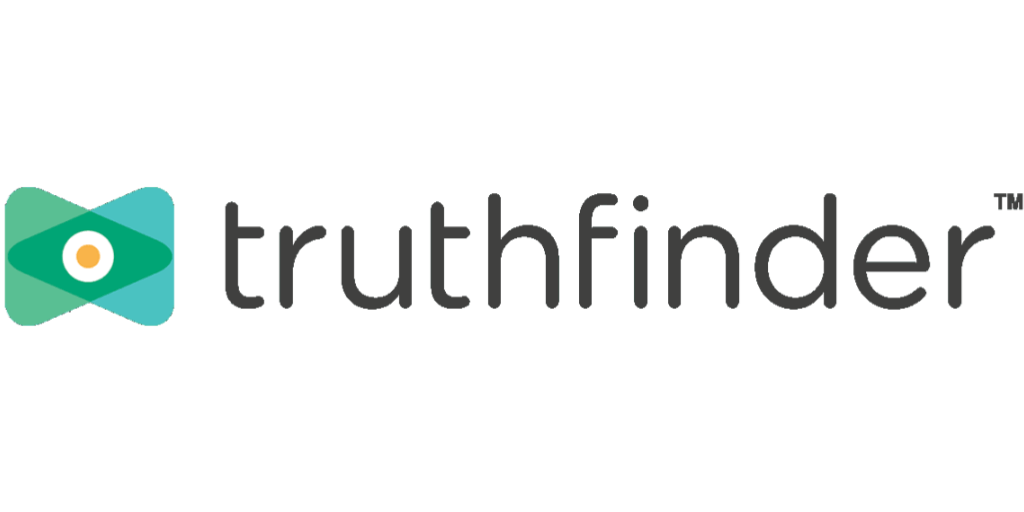 Truthfinder provides access to a wealth of information, including criminal records, contact details, and social media profiles. Its easy-to-use interface and accurate search results make it a top choice for conducting background checks.
---
Tips for Safe Use
When using these sites, it is important to be mindful of privacy concerns and take precautions to protect yourself and others. Here are some tips to help you utilize them safely:
1. Respect privacy
Remember that the information you find on search sites is often collected from public records, but that doesn't mean that everyone wants their details to be easily accessible. Always consider the potential impact and ethical implications of searching for someone's personal data.
2. Use reliable websites
Not all platforms are created equal. Look for well-established ones that prioritize data accuracy. Read reviews and consider recommendations from trusted sources before using a particular website. The above-mentioned websites we told you about are great examples.
3. Set boundaries
If you're using these tools for personal purposes, it's important to respect boundaries. Avoid using the data found to stalk, harass, or invade someone's privacy.
These sites aren't allowed for conducting employment background checks or determining scholarship or educational qualifications. Use the data you find responsibly and only for legitimate purposes.
---
Parting thoughts
People search websites have become indispensable resources in the digital age. They allow users to search for individuals based on various criteria, from name and phone number to email address.
These online tools have made it possible to connect with long-lost friends, family members, or even past business associates with just a few clicks.
To make the most out of these powerful tools, it's important to use them ethically and with discretion. Always be aware of privacy concerns and avoid using the information obtained maliciously.