Every iPhone user brags about their phone's camera, and build, whatnot, but they have one common thing to whine about, their phone's storage. They're almost low on their storage for some reason. Storage on an Apple phone is a nightmare if you have a bunch of apps and data along with photos and high-quality videos that most iPhones, such as the iPhone 15 Pro series are capable of taking.
You can make some space on your iPhone by following these tips, this way you'll be able to free plenty of storage in no time:
---
1. Clean 'Recently Deleted' photos
The photos you delete on your iPhone are not permanently gone, they're still in a folder in case you want to restore them. So, if you're deleting photos and videos and still not seeing any change in storage, it means they're just moving to the "Recently Deleted" folder under the Photos app.
Solution? Delete unwanted photos from there and check back. You will see that plenty of the storage has been freed.
To clean storage, open your Photos app and scroll down. Find and click the "Recently Deleted" option and remove the deleted files permanently.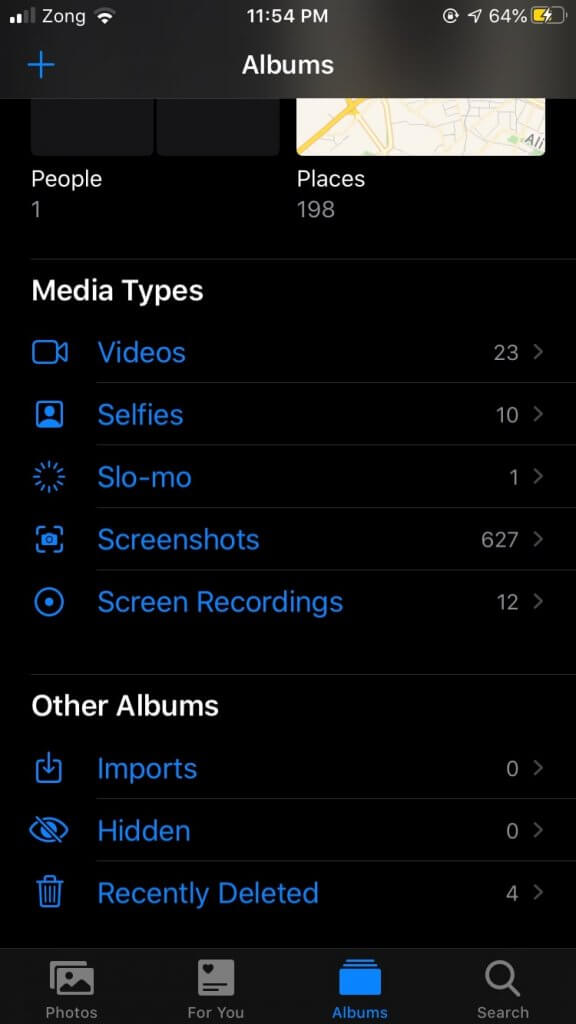 ---
2. Use iCloud to backup
Using a cloud for backing up files is another way of adding more storage to your phone. This way, you can back up your photos, files, documents, and videos to iCloud and remove them from your iPhone's physical storage. The photos, videos, and other files can be accessed on any device using your iCloud credentials.
You can sign in and access those files on Mac, Windows, or any other device. This will save you space on your phone, just make sure that you've got the backup of the files.
iCloud comes with 5GB of free storage with an Apple ID. This is enough for those who don't have much to store but let's be real, 5GB is nothing if you're looking for free iPhone storage. For that purpose, I've bought an iCloud+ plan that's also useful for my family, thanks to family sharing. You can check iCloud+ pricing plans here.
---
3. Clear useless WhatsApp junk
WhatsApp photos and videos take a lot of storage, not only in your phone but also in iCloud when you back up the app data. In Android, this data is backed up on Google Drive, however, on iPhones, WhatsApp uses iCloud to store this data. When you've got GBs of junk, it'll be backed up in the cloud. So, you need to free up space there as well as on your phone.
You can navigate to WhatsApp> Settings > Data and Storage Usage > Storage Usage and find the chats that are taking more storage. Start manually clearing them, and at the end, you'll have a lot more storage left to use.
---
4. Offload unused apps from iPhone
If you are not using apps, iOS will automatically offload apps in case you're short on memory, but you can also do the same in storage settings.
However, if you manually want to unload data, you can do so by following these steps. iPhone will also intelligently offload apps if you have not been using the apps for a long time, but this only happens when you're out of storage.
Navigate to Settings > General > Storage > Select App, i.e. Facebook > Offload App.
Press 'Offload App' and then confirm by pressing 'Offload App' again in the pop-up action menu.
This will remove the app but keep its data and documents.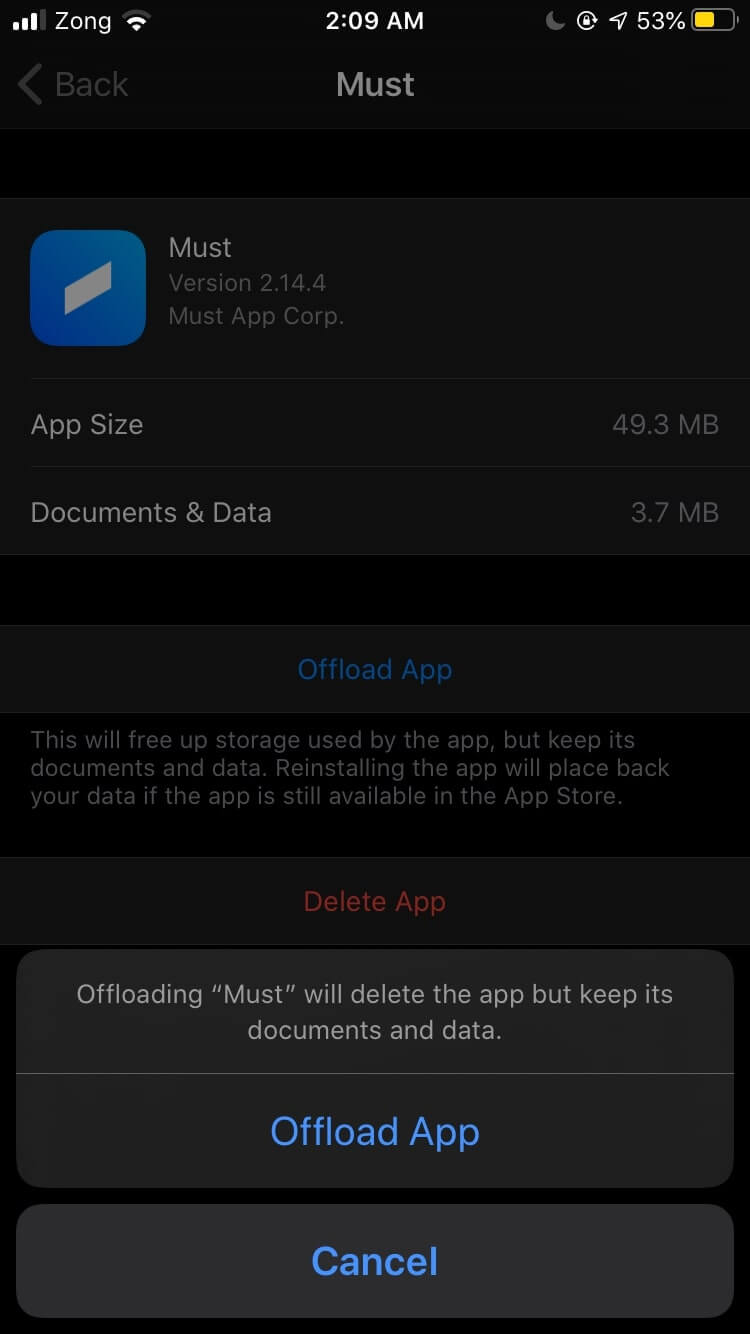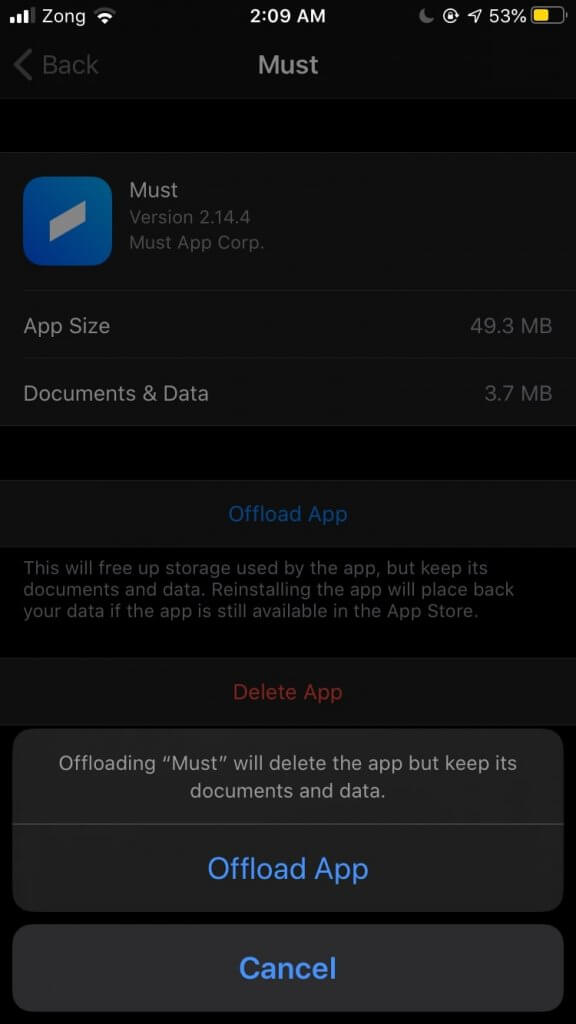 ---
5. Uninstall unnecessary apps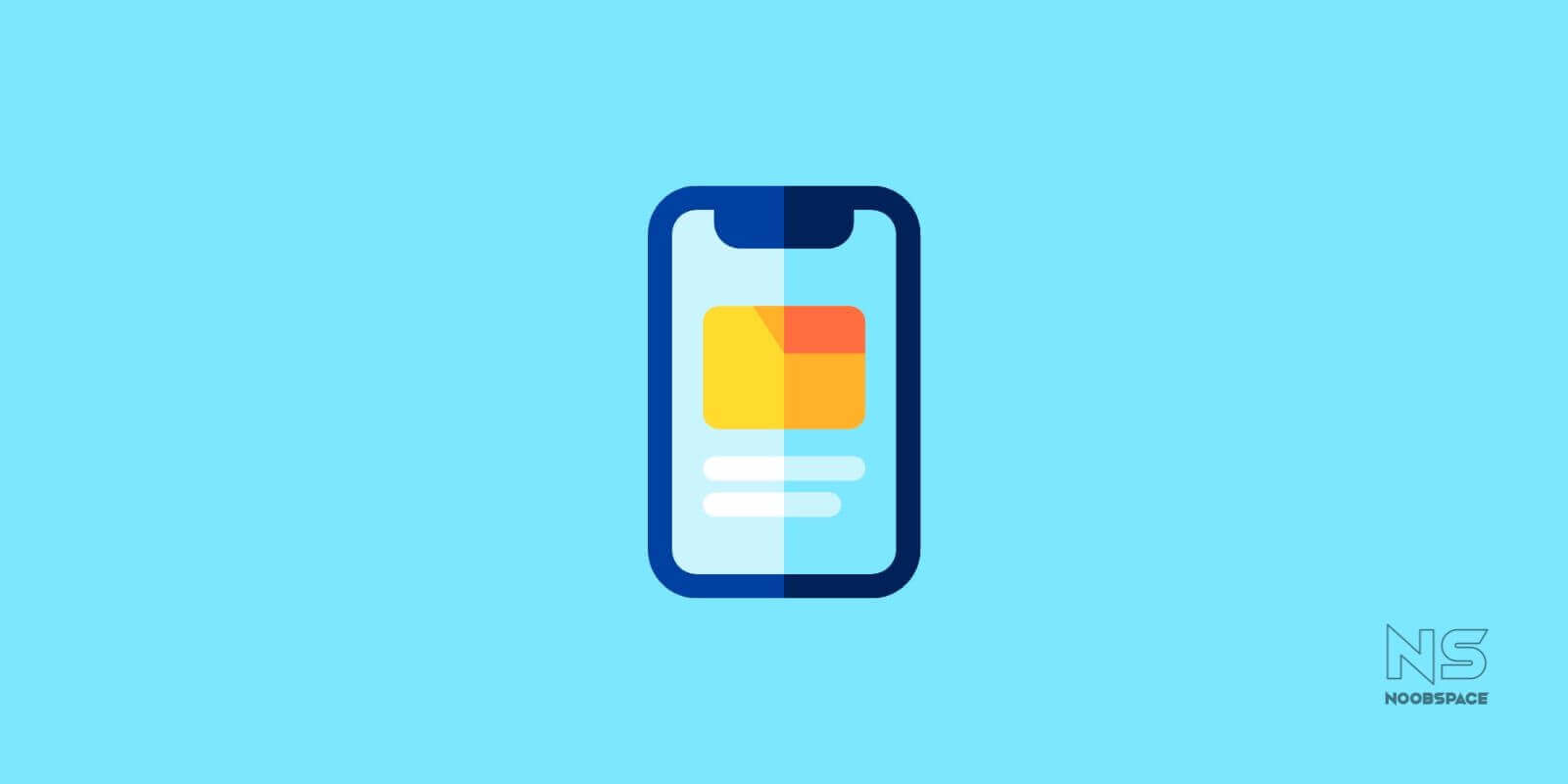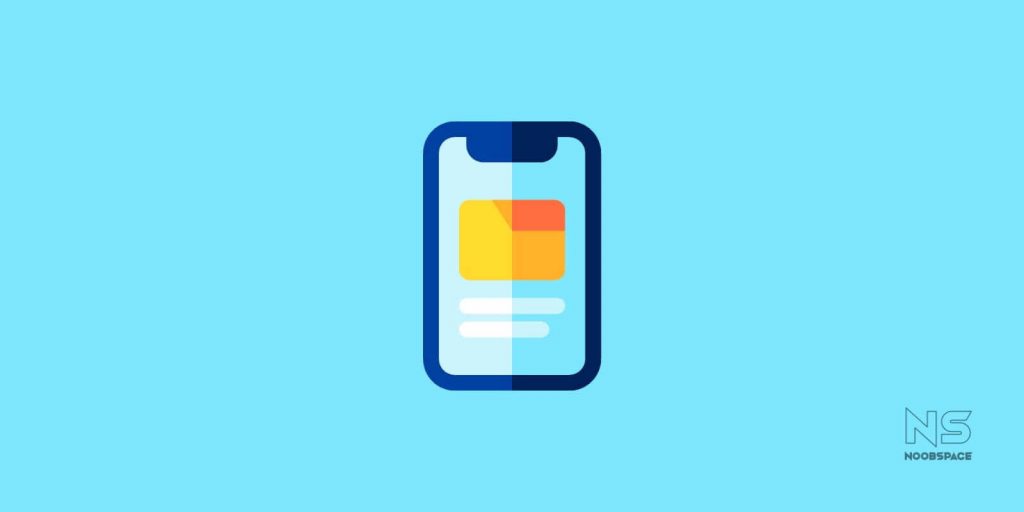 Some apps, such as Facebook, Instagram, TikTok, and Snapchat, use a lot more storage than others. These apps are also known as battery draining apps. It's better to unload or even uninstall them. These apps will make a lot of difference and you'll find more free space on your iPhone. As an alternative, you can use web versions of these social media apps.
Additionally, it's time to say goodbye to the unnecessary apps that you've installed on your iPhone. Look, we've all been there. I also install apps from the App Store that make me curious, but never use them. But let's get rid of them once and for all.
Find unnecessary apps and start uninstalling them. Follow these steps:
Simply, tap and hold an app icon on your home screen and wait for them to start wobbling
Once they do, you'll see a red cross on top of each icon
Tap that red cross on the app you want to uninstall
Follow the instructions and boom, that app is gone for good!
This will greatly improve your phone storage. I know it's difficult for some people to just uninstall but trust me, don't overthink and proceed. If you haven't used the app since you installed it, you will never use it.
---
6. Google Photos backup
Google Photos is one of my must-have apps on the iPhone. If you only have photos to back up on the cloud, this app is the one. Previously, Google used to offer unlimited free storage for compressed videos and photos. Now, they've changed the policy and you have to pay once you're over the default 15GB storage of Google Drive.
It's a great alternative to iCloud and can be used to free your iPhone's storage. The edge it has over iCloud is that it categorizes photos and videos based on the subject's face, even pets. This greatly helps you filter photos of your loved ones in just one click. If you're running out of storage here, you can always buy Google One, a subscription just like iCloud+ to get more storage options. Plus, you'll also get exclusive photo editing features of Google Photos as well.
---
7. Transfer photos from iPhone to computer
You can also transfer your files, such as photos, videos, and documents to your Mac or PC. All you need is a cord and a functional laptop. We've also compiled a guide to transfer files between phone and PC and vice versa. This way, you can backup your storage to the computer and use your iPhone freely. There's also an option of backing up your iPhone using iTunes or Time Machine.
---
8. A secondary SSD storage
If storage is still an issue after trying all these tactics, it's time to buy a secondary SSD storage for your needs. Mostly, people have photos and videos to store that's why an SSD storage comes in handy. The best ones are from well-known brands such as Samsung, Western Digital, and SanDisk. You can buy these portable SSD storage devices from Amazon's link. I've also picked some of my favorite ones that you will find useful. Here are some:
---
Any product recommended or shared by NoobSpace is chosen by our editorial team, without any influence, and independent of our parent company. We also include affiliate links in stories from which we may or may not earn the commission. Learn more in our 'Disclaimer.