Almost every iPhone user will brag about their smartphone, but you will also see them whining about their storage. iPhone storage is a nightmare if you have a lot of apps and data to store on the phone.
Here are the things you can try to keep your iPhone on more storage:
1. Clean 'Recently Deleted' Photos
The photos you delete on your iPhone are not permanently gone. You can still get them back if you go to the 'Recently Deleted' photos folder in the Photos app. If you have cleared a lot of photos recently and see no change in your storage, then this is the reason. Clean the folder and check back.
To clean storage, open your Photos app and scroll down. Find and click "Recently Deleted" option and remove the deleted files permanently.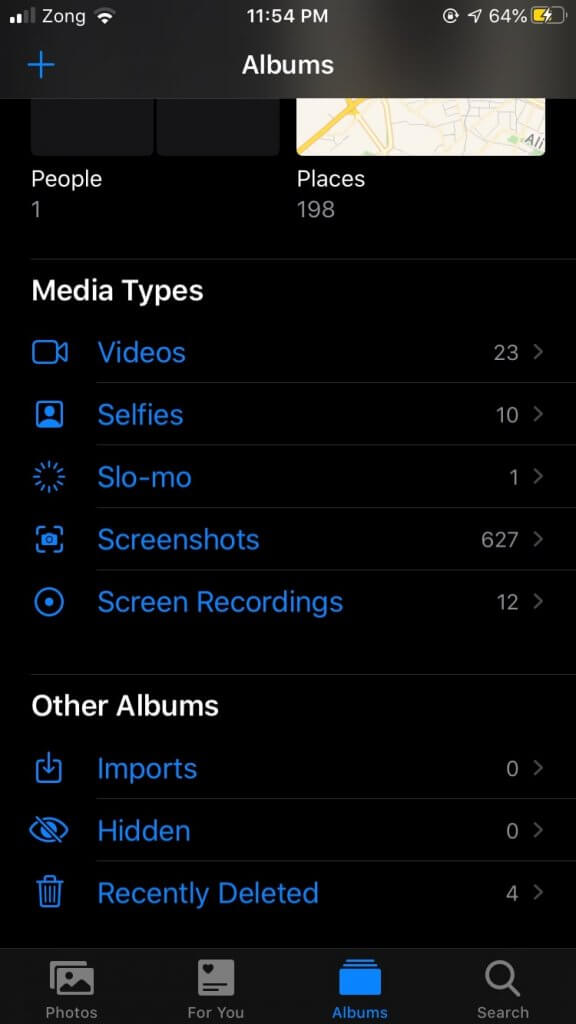 2. iCloud Backup
Using a cloud for backing up files is another way of adding more storage to your phone. This way, you can back up your photos, files, documents, and videos to iCloud and remove them from your physical storage. You can access iCloud data right away using the internet.
To save your phone storage, you need to backup your data, including files, documents, photos, and videos, to iCloud and delete them from your iPhone. It will save you a lot of space.
iCloud now comes with 5GB of free storage. It's not much, but for some users 5GB is enough for storing documents and smaller files. If you think that 5GB isn't enough for you, there's always an option to upgrade. With Apple One and iCloud+ plans, you can get more storage. The iCloud+ plans can be found here.
3. Clear WhatsApp Junk
WhatsApp photos and videos take a lot of storage, not in your phone but also in iCloud when you backup the app data. Instead of asking your friend to stop sending you memes or funny videos, which are sometimes crucial for mental health, make sure you clean junk from your phone. That way, you can have enough storage on your iPhone.
You can navigate to WhatsApp> Settings > Data and Storage Usage > Storage Usage and find the chats which are taking more storage. Start manually clearing them, and at the end, you'll have a lot more storage left to use.
4. Offload Unused Apps
If you are not using apps, iOS will automatically offload apps in case you're short on memory, but you can also do the same in storage settings.
Following these steps will let you offload apps that you are not using very much. iPhone will also intelligently offload apps if you have not been using the apps for a long time, but this happens only when you're out of storage.
Navigate to Settings > General > Storage > Select App, i.e. Facebook > Offload App. Press 'Offload App' and then confirm by pressing 'Offload App' again in the pop-up action menu. This will remove the app but keep its data and documents.
5. Uninstall Unnecessary Apps
Look, we all have unnecessary apps on our phones. Find unnecessary apps and consider uninstalling them. You can uninstall these apps and keep your storage free for essential apps.
6. Google Photos
If you only have photos to backup and don't want to use iCloud because that wouldn't be enough, then Google Photos is the solution for all your problems. You can backup your photos to Google Photos, and it's unlimited free if you enable optimized uploading to the service. If you want full-resolution photos and videos, then it takes storage and will cost you money when you run out of storage.
Since I am updating this article, the old information is made strikethrough.
There was a time when Google Photos used to offer 'Unlimited Free' storage option for storing high resolution photos. Since June 2021, the app is no longer offering this Free option. From now on, even if you have to upload compressed High Quality photos, it will cost you storage. Google offers 15GB Free storage with one Google account, so if you like Google Photos, you can get the Google One storage subscriptions for more storage.