Microsoft Edge has a new fancy feature got a new feature called Edge bar in the latest update. The new feature allows you to pin a sidebar widget, where you can look at the latest updates while surfing the internet. You can also search on Bing using the search bar in the Edge bar. In this guide, you'll learn how to enable the Edge bar in Windows.
For me, this widget is just a gimmick, and not that useful, since it needed all the extensions to be disabled. However, I disabled all of them for the sake of trying it out. Below, I'm mentioning the drawbacks of this feature in MS Edge:
The Good/Pros:
You can pin it vertically or horizontally
Take a look at the latest updates right away
Check Weather information at a glance
Auto-hide (which rarely works)
Access to quick web search
The Bad/Cons:
You can only search on Bing, and can't change the default search engine
It seems a bit unstable since I noticed glitches
You've to disable all extensions in your browser to use this feature, weird
How to enable the Edge bar?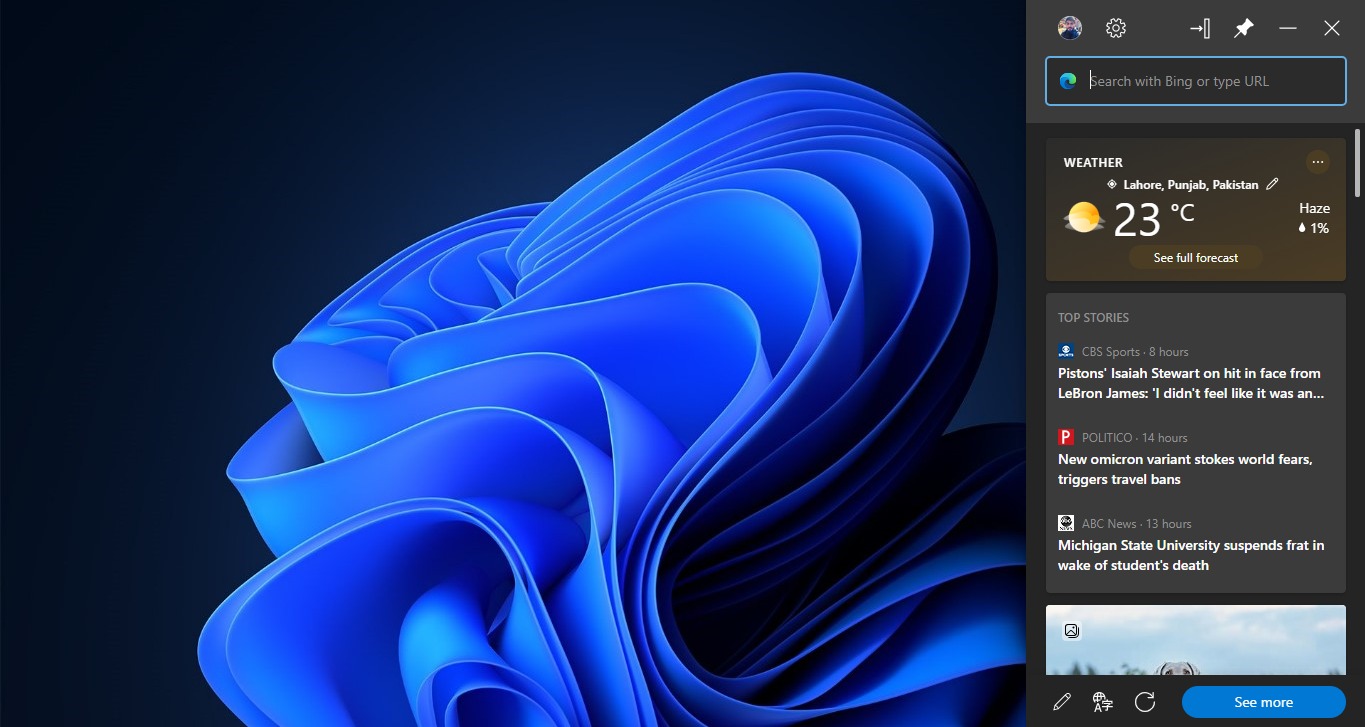 Follow these simple steps to enable Microsoft Edge bar in Windows:
Step 1. Go to Settings > Edge bar
Open Microsoft Edge settings and search for the Edge bar. If it appears in the settings search, click on it. Otherwise, you need to update your Microsoft Edge browser to get this feature.
Step 2. Click on 'Open Edge bar,' and a sidebar will appear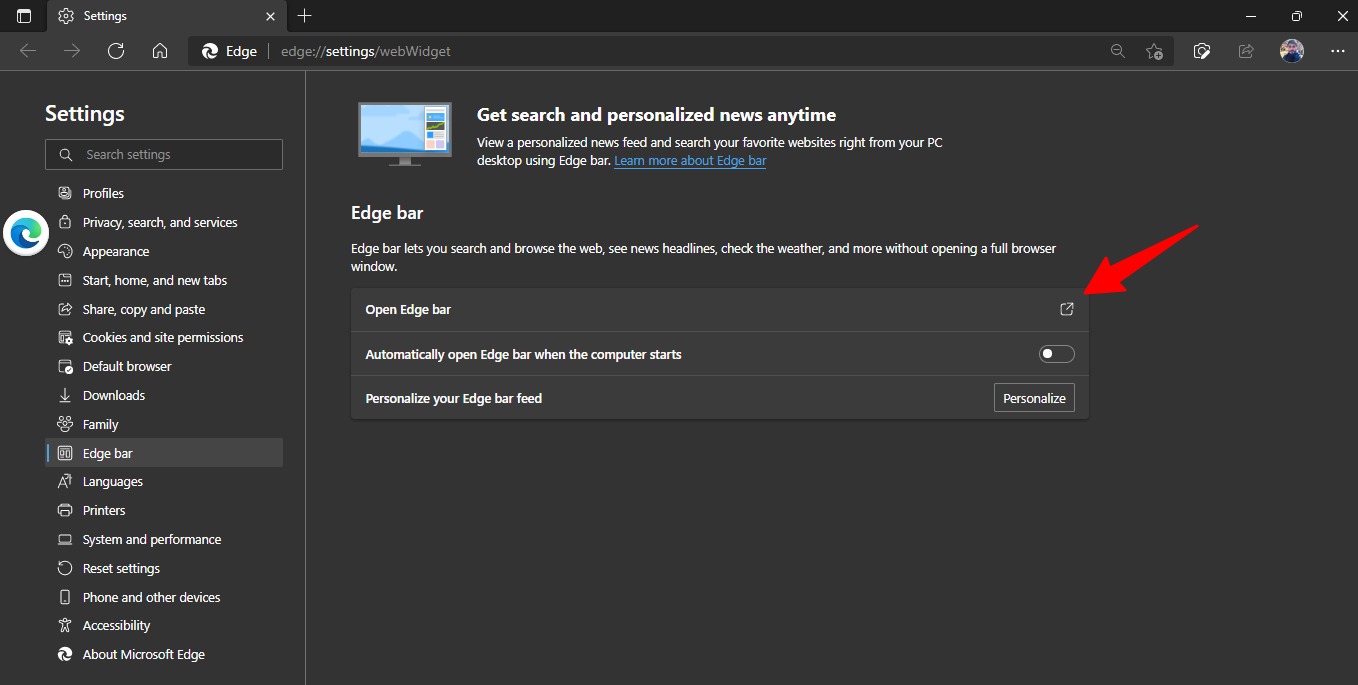 Step 3. Customize your Edge bar accordingly from the settings
Step 4. You can close the Edge bar from the X mark on the upper right corner
Or you can turn it off by right-clicking the taskbar icon and selecting Quit.
Remember, this feature is different from Bing sidebar search, which looks like this, side-by-side Edge bar enabled: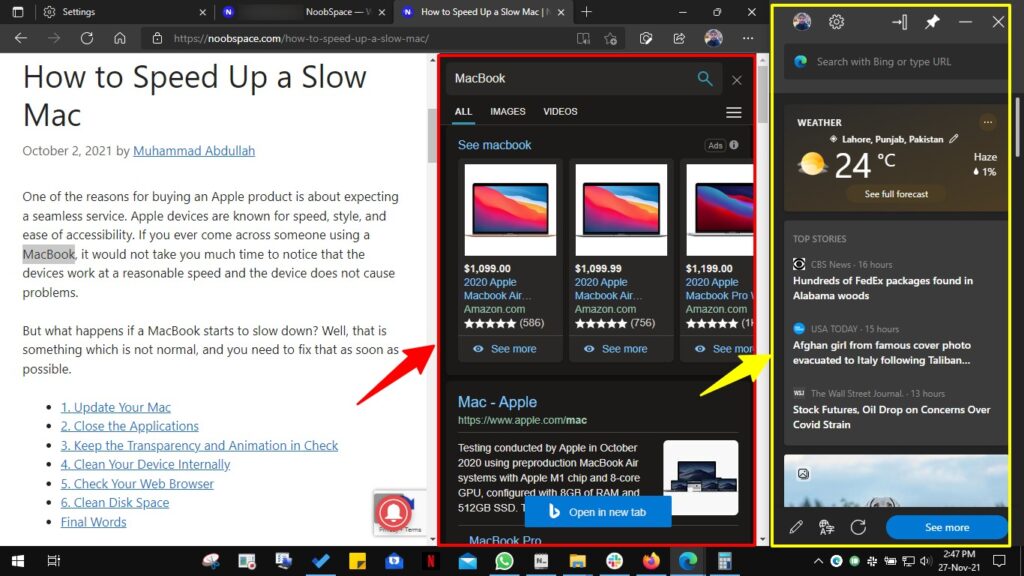 If the Edge bar is disabled, an extension might be causing this. In my case, I had to disable all of the extensions to make it work. Edge bar also offers a Mac Spotlight search-like layout called 'Search only layout.' In addition, you can also enable a floating button from the Settings shown below.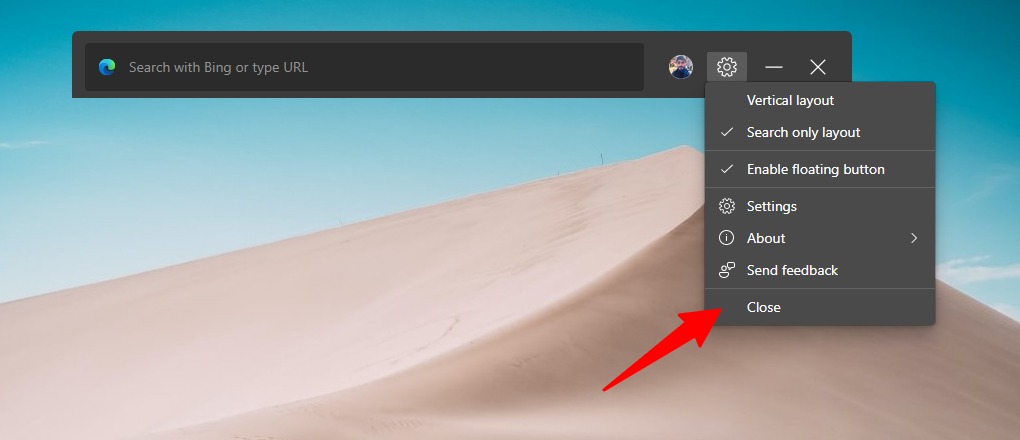 For me, it's not worth it to disable all my extensions just to use MS Edge bar, and that too just for searching and a glance at the latest updates from particular websites. However, if you don't use extensions and find the Edge bar useful, it's probably for you. So, try it out.
---
Update: The post, originally published on Dec. 26, 2021, was revised with slight changes and updates.