Facebook is rolling out a few significant changes, including a revamped logo, a fresher user interface (UI) with new icons, and a new adorable yet less aggressive Reactions design.
The alterations to these reactions may seem subtle at first glance, but they serve to soften the tone and visual impact of user interactions. This is the third time the social media giant has updated the reactions since its inception in 2016.
In this article:
1. A kinder, gentler palette of Reactions:

The updated reactions feature a shift towards brighter yet flatter colors, with a nod to retaining the 3D aesthetic that users have grown accustomed to. Though there are some noticeable positives, such as less aggression, in the new Reactions, however, I still prefer the old 3D Reactions look.
While searching for more information about Facebook emojis, I stumbled upon a detailed comparison guide of all the emojis used by Facebook in-app and Messenger. You can find this useful Facebook emojis guide here.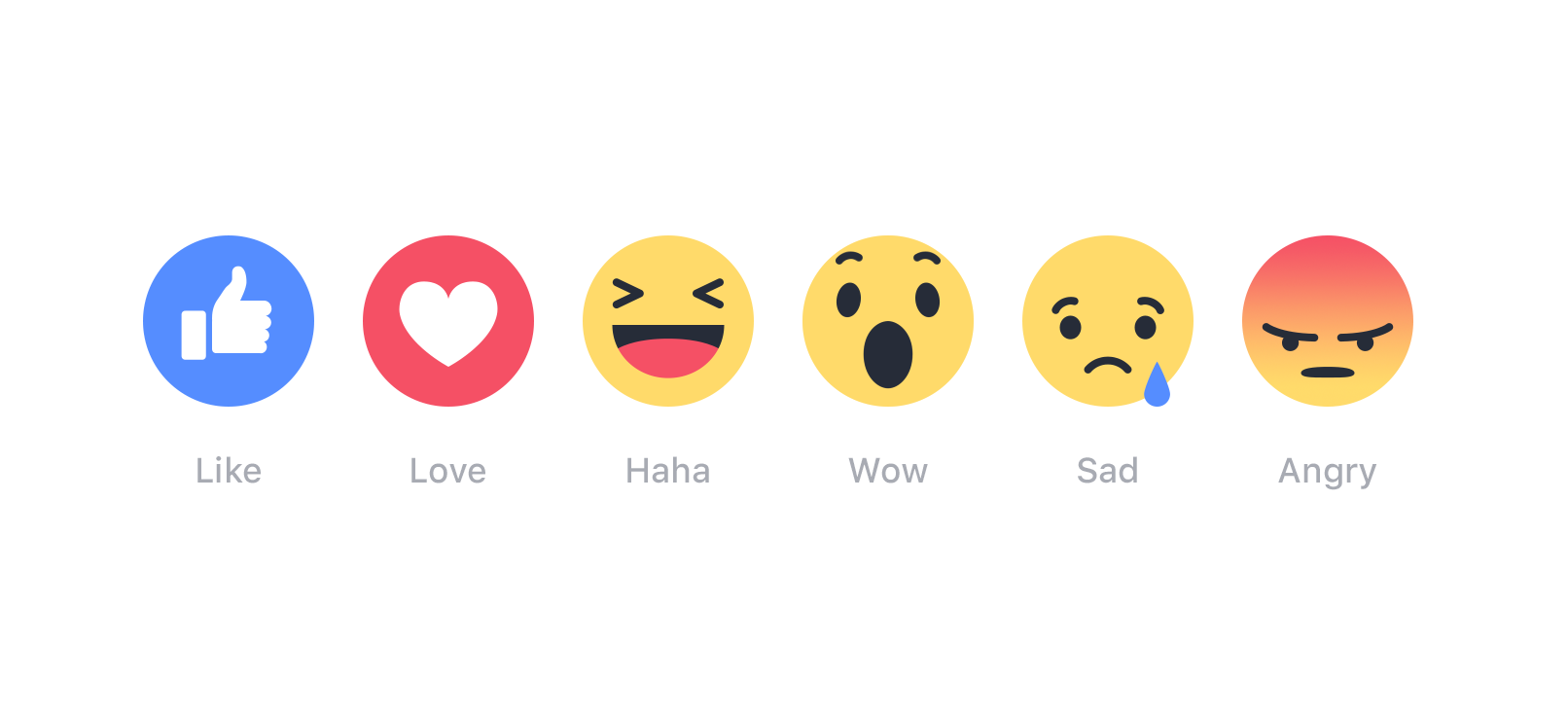 At first, when the Reactions were originally revealed back in 2016, the old look of Facebook Reactions was totally flat as shown above in the image, later they were replaced by 3D Reactions in March 2019 as seen in the image below.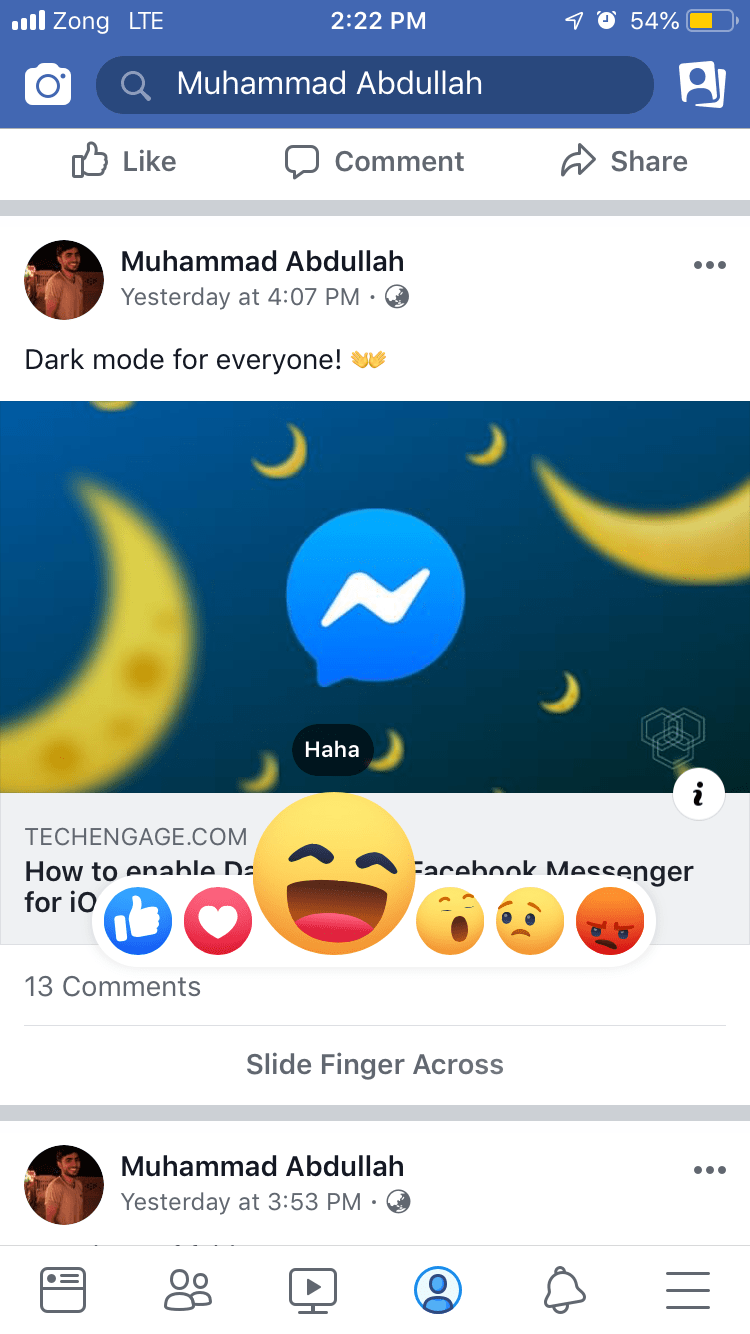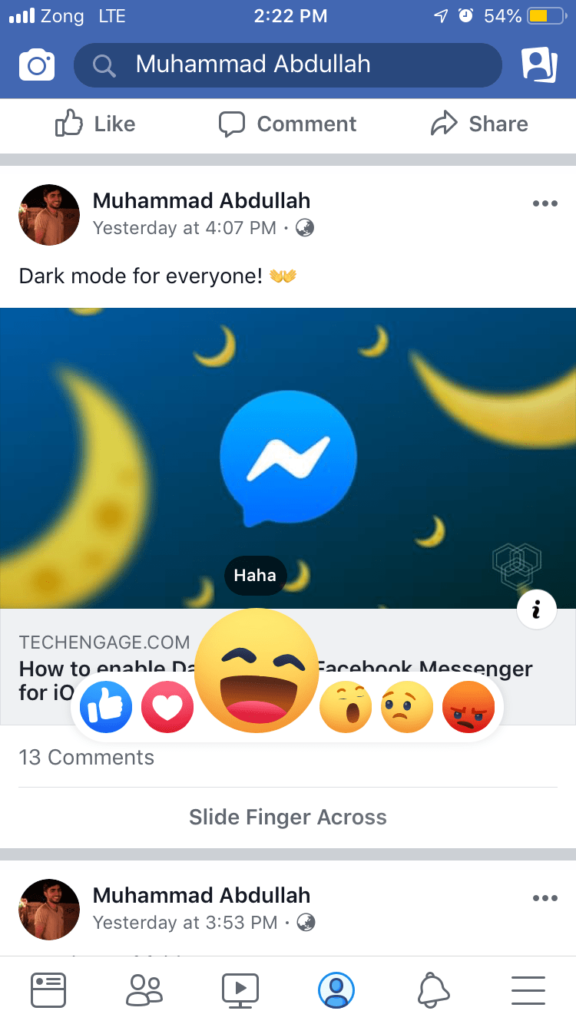 Here are the specifics of some changes that I noticed:
Angry Reaction: The once-furrowed eyebrows in the angry emoji have been smoothed out, rendering a less menacing appearance.
Laughing Reaction: The laughing emoji now appears more joyful and less taunting, as compared to the previous one. This aims to encourage positive exchanges instead of being taunted on the platform.
Sad Reaction: The tear in the sad reaction has been relocated to the left side and has a flatter appearance, while also reducing its three-dimensional effect. This makes it more similar to the one we have on Facebook Messenger.
Wow Reaction: The Wow reaction maintains its basic form but now boasts flat, vibrant colors, doing away with the 3D effect. The eyes are darker than ever, making it deep.
Care Reaction: The care reaction has been enhanced with more vibrant colors to make it stand out and convey empathy more effectively. The 3D look is still there but in a different way.
These changes reflect an effort to create a more inclusive and pleasant atmosphere for its global user base.
Comparison of Old vs. New Facebook Reactions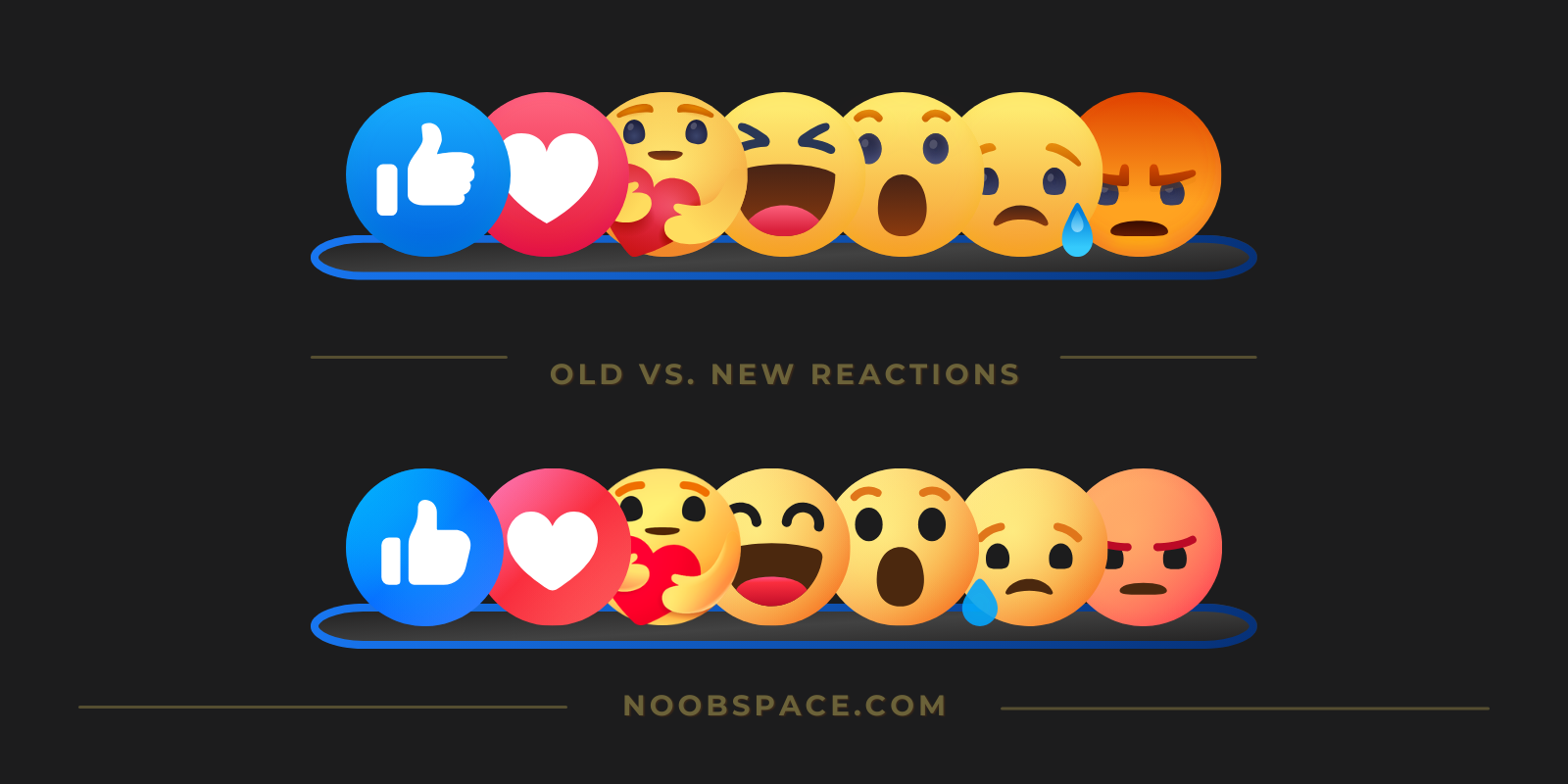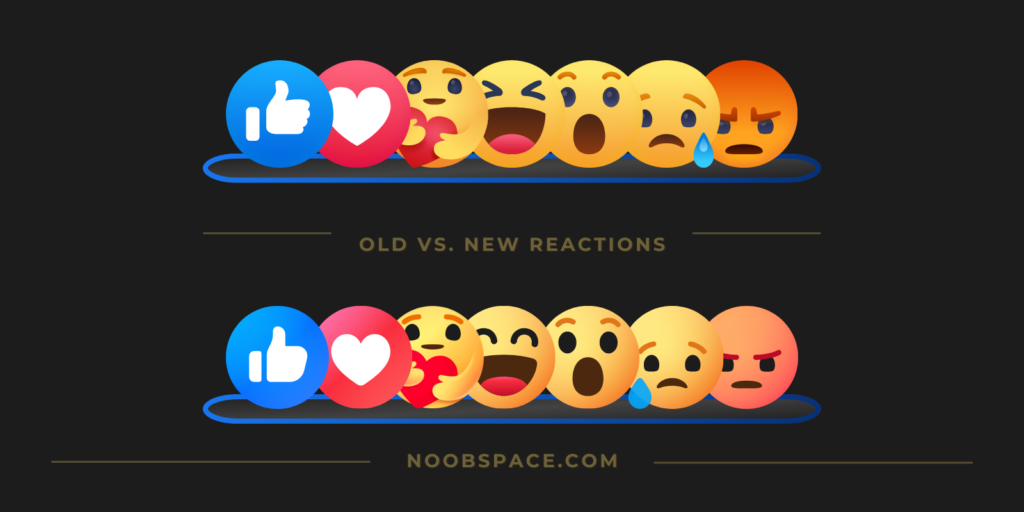 ---
2. Facebook's new logo:
Accompanying the revamped Reactions is an updated Facebook logo, with a deeper shade of blue and a subtle tweak to the iconic 'F' symbol as they redefine their brand identity. The changes are also reflected on Facebook's official page, the official brand guidelines page, and other Meta platforms. The color code for the new Facebook logo is #0765FF and RGB(7, 101, 255), while the old logo had #0179FA and RGB(1, 121, 250).
Comparing new vs. old Facebook logo: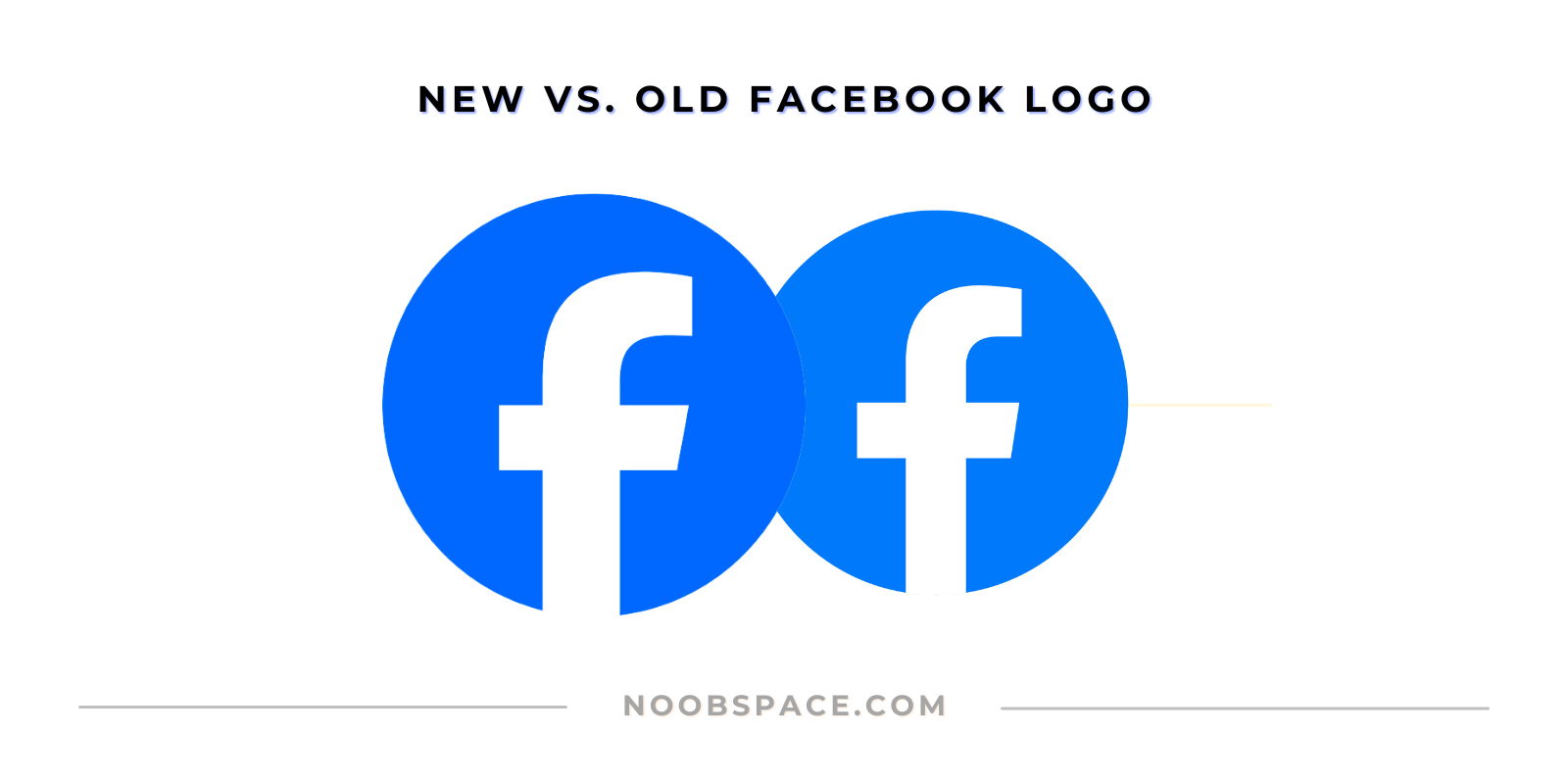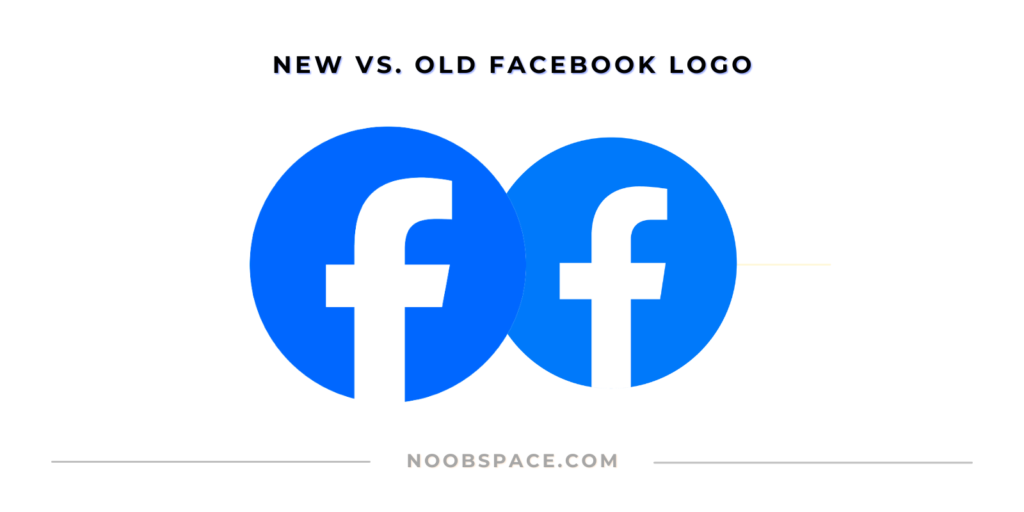 Facebook also shared a glimpse into the history of their logos over the years. From 2004 to 2023 in a video, if you want to shake up your memory, you can take a look at the GIF:

---
3. Redesigned iconography system:
Not just reactions and a new logo, Facebook has also quietly made some changes to its various icons on the feed. This enables the company to improve the already new Facebook design that it released in 2021. I can notice a fresh look for icons such as the Messenger icon and Notifications button on the top right, Home, Friends, Video, Marketplace, and the Gaming tab on top, all are overhauled.
These were the changes that I noticed as of writing this, while there may be chances that these may not reflect at your end. To get the updated look, you can try one of these workarounds and it may work:
Update your Facebook app
Clear the cache of the browser or Facebook app
Logout of your Facebook account and login again
Try using a VPN to change the location and use Facebook
Or you can expect to see these changes gradually rolling out across the platform in the coming weeks. This redesign is an edge over other Facebook alternatives since they all have been using the same design for a couple of years, and a user feasts on a unique fresh look, especially the Gen Z and Alpha with less attention span.
For more how-tos and updates on FB, you can follow our Facebook guides section.
---
Follow me on X @abdugeek and @TechTout for the latest happenings in the tech world.
---
Thu 21st September 2023, 12:04 PM ET: Updated with more details such as GIFs, internal links to relevant articles, and more citations.