In the "Dunder Mifflin Infinity" episode of The Office, Michael Scott drives his car into a lake while following the GPS system of his car, which drives Dwight Shrute crazy. That's enough to explain the importance of the best map navigation app on your smartphone or your car.
Having a reliable map navigation app is necessary if you get around in your car, bike, or bicycle. You wouldn't want to end up in the wrong place especially when you're short on time. And if you're a "The Office" fan, you wouldn't want the same fate as Michael Scott and Dwight Schrute.
Navigational apps aka map apps have improved so much over time, like a fine wine. Recent updates from Google Maps and Apple Maps, have taken map navigation from smartphones to the next level. Thanks to these big giants, getting around has now become easy enough regardless of the place.
Whether you're driving in an unfamiliar city, navigating public transportation, or exploring the great outdoors in the mountains, having the best map app on your smartphone can make all the difference. You can only know the importance of maps when you're lost somewhere or trying hard to locate your way back home (trust me on this).
That's why, I've compiled some of the best map apps that you can keep on your phone as a safety measure. We will explore the top navigation map apps available for both Android and iPhone, highlight their best features, and help you choose the right map app for your specific needs.
In this listicle: Best map navigation apps 2023
---
What makes a navigation app, great?
A great navigation app encompasses several key features to enhance the user experience.
Firstly, it should have a user-friendly interface that allows for easy navigation and quick access to essential features of the app. Secondly, it should provide accurate and up-to-date maps, ensuring you reach your destination without any detours.
Real-time traffic information is another crucial aspect of a navigation app, helping you avoid congested routes and saving you valuable time.
Lastly, additional features such as voice-guided directions, live tracking, lane guidance, and offline maps can further enhance a map app's overall usability.
How to choose the right map navigation app?
When choosing the right navigation app, consider the following factors:
Your needs: Identify your specific requirements, such as driving navigation, public transportation information, or outdoor activities. Different apps excel in different areas, so choose one that aligns with your needs.
Compatibility with your device: Ensure that the navigation app is compatible with your device's operating system (Android or iOS) and check for any additional hardware requirements.
Reviews and ratings: Read user reviews and ratings to gain insights into the app's performance, accuracy, and overall user satisfaction. Pay attention to recent reviews to ensure you have the latest information.
That's why I've enlisted several apps in this list, based on my personal experience and for each unique case that a person can encounter based on circumstances. I've categorized some of the best apps for Android and iPhone, to use as offline maps when there's no internet, apps that are best for public transportation, and the apps that are best for outdoor activities.
Although apps for outdoor activities require separate writing with additional information, but for now, they're listed here with some of the experience.
---
1. For Android smartphones: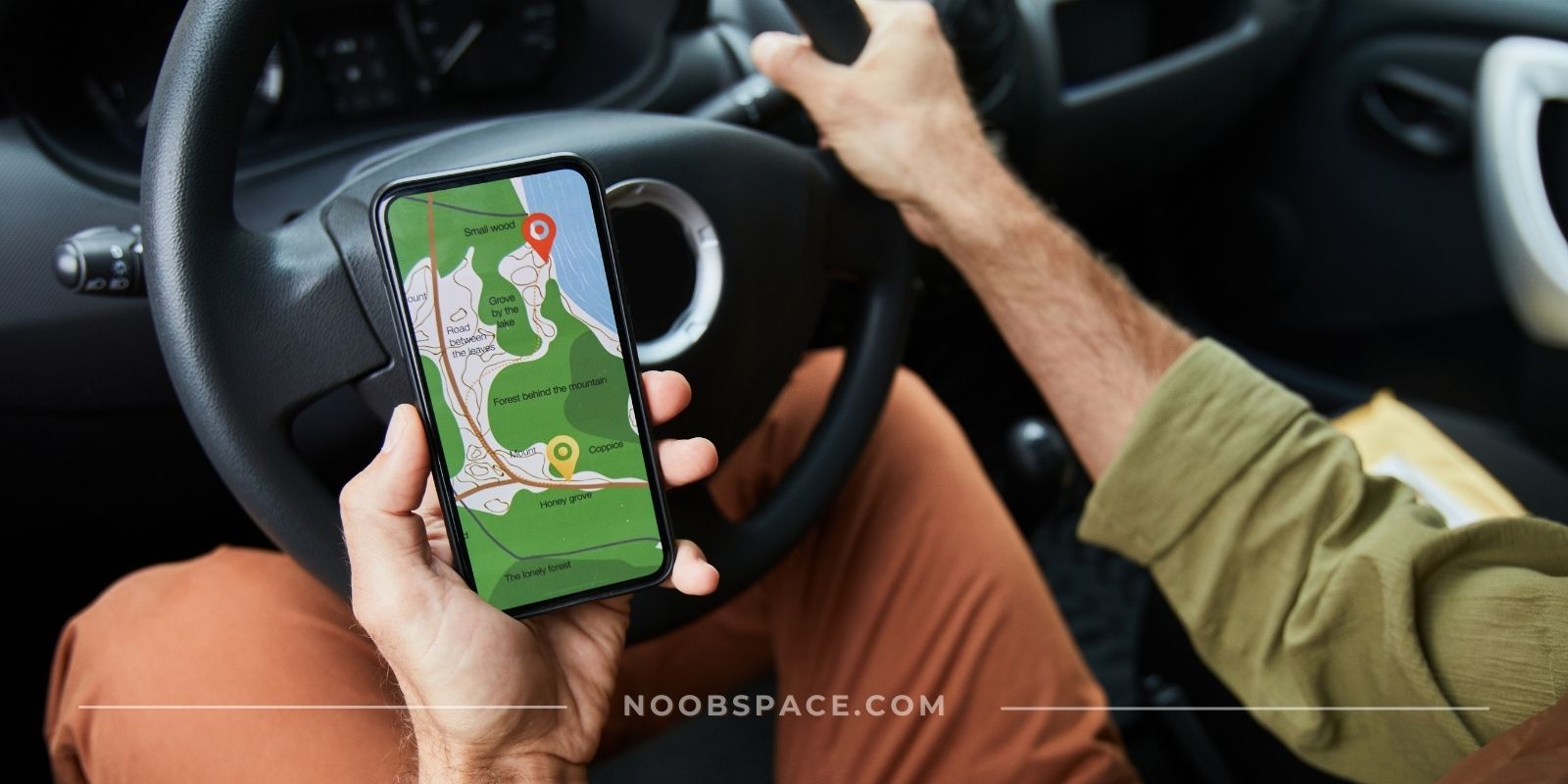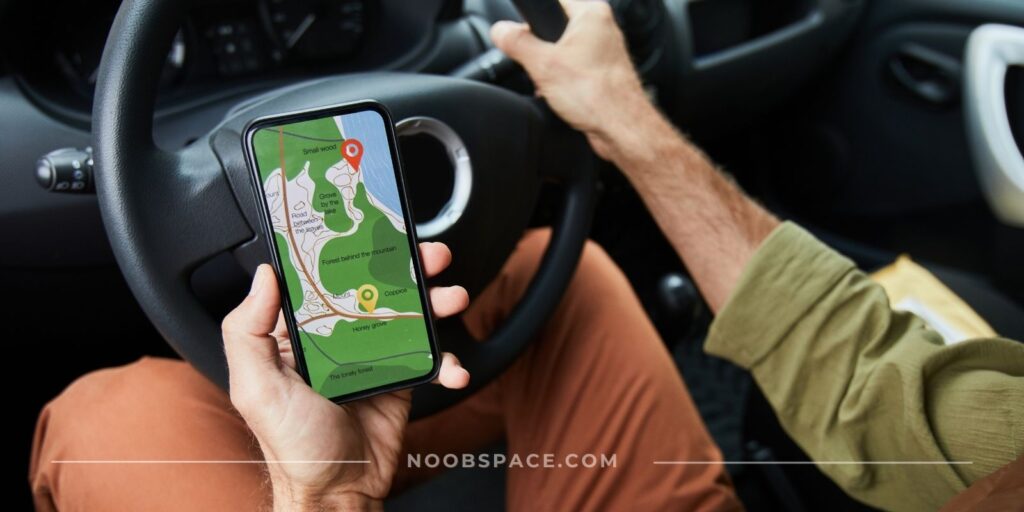 Android is the most popular operating system to date for mobile devices. It is the most popular operating system to date since 2012 according to Statista. Since most people use Android, the significance of having a navigation app that meets the requirements of people has become challenging. That's where these apps come in.
This list contains the best navigation or map apps for Android that users can utilize with respect to their features.
---
2. For iPhones, iPads (iOS):
iPhone users have better apps when it comes to design and usability. But the best map app for iPhone is not Apple Maps, instead, people prefer using Google Maps and Waze over it.
Both of these apps are well-designed apps for navigation, available for iPhone users. Though Apple Maps is the default choice for many, they're still not there to beat Google at their mapping game. Remember, Google has been mapping cities using their cars, take a look:
Recently, Apple Maps' 3D cities update may help them gain more attention, but Google responded with their take on 3D maps, affirming that their map game is strong as compared to the Cupertino giant. You may ask why. It's because of their satellite imaging and they've got the best tracking using Google cars with advanced navigation hardware that captures Street View for more than 15 years now.
So, with respect to usability and popularity, we've ranked some of the best map navigation apps for iPhone as well. Here are the apps you can rely on for navigation purposes:
---
3. For offline usage: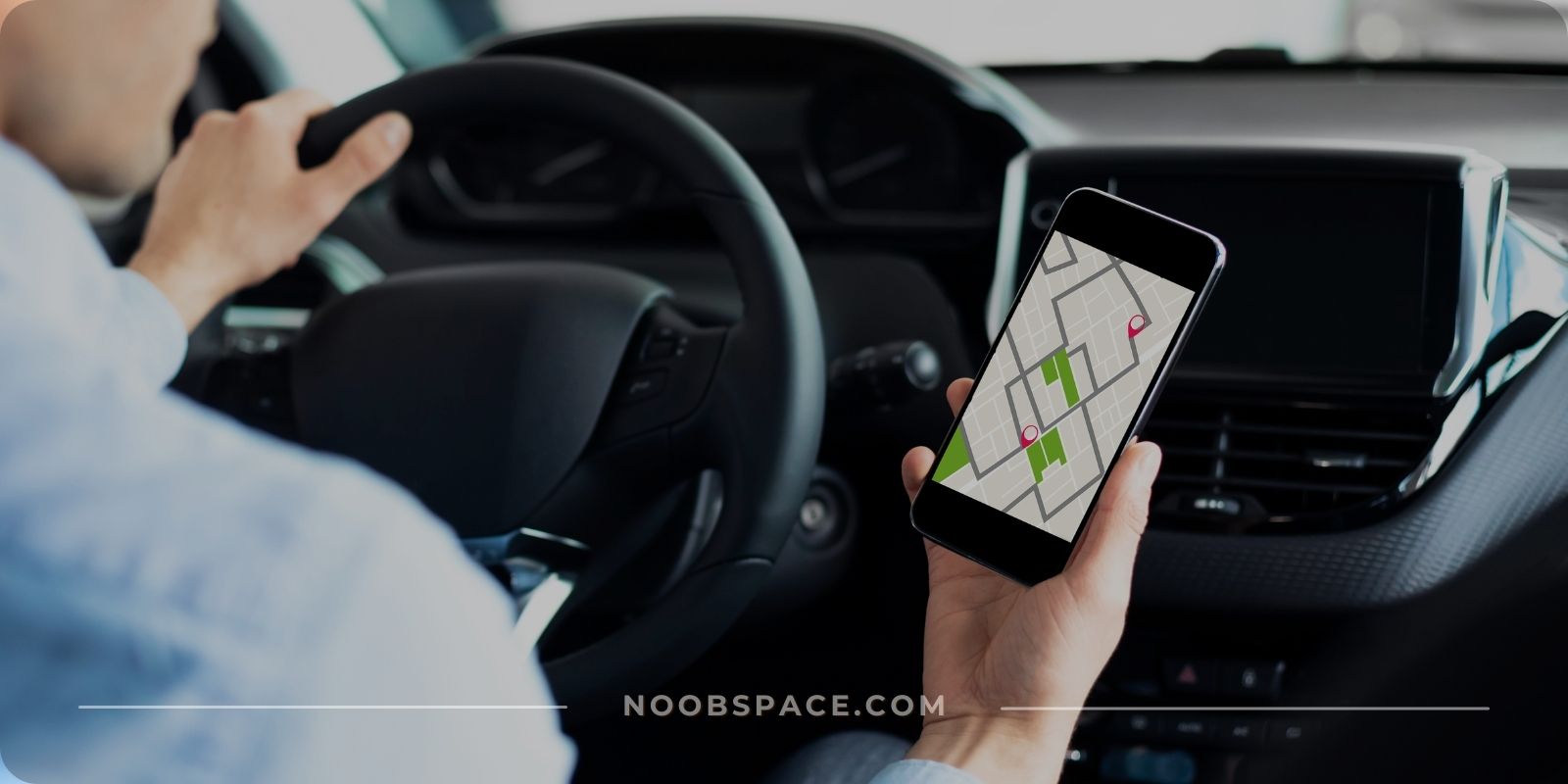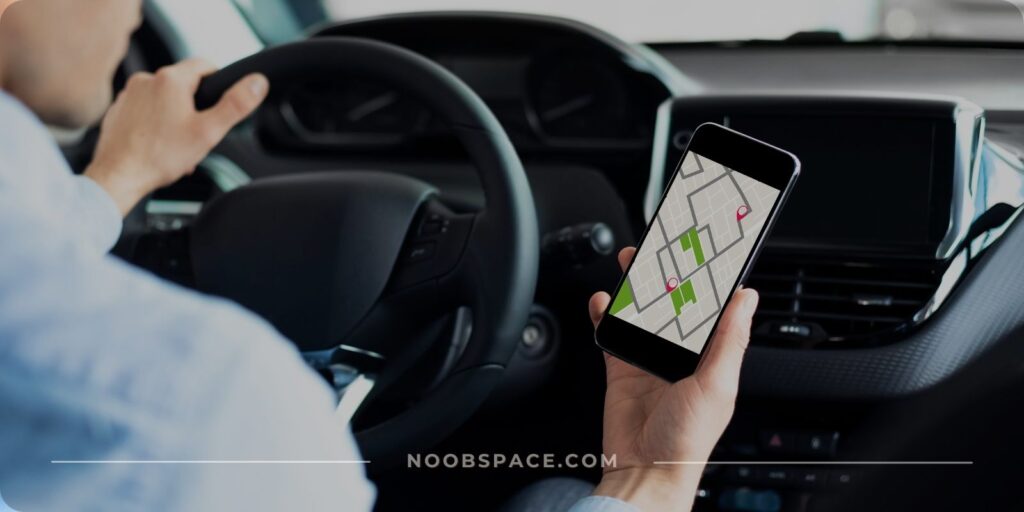 Sometimes, accessing the internet may not be possible or affordable during your travels. In such cases, navigation apps with offline maps come to the rescue. Before traveling, make sure to download an offline version of the map for the place you're traveling to. This will help you navigate the place with ease without the need for an internet connection. While offline maps work flawlessly on apps, such as Google Maps, there may be features that you won't be able to use without the internet on these apps.
Here are some options for navigation when you're off the grid:
Google Maps: Google Maps allows you to download maps for offline use, ensuring you can navigate even without an internet connection. Simply download the desired area beforehand and access it later when offline.
Sygic GPS Navigation & Maps: Sygic offers offline maps for over 200 countries, allowing you to navigate without relying on an internet connection. Its detailed maps and turn-by-turn voice guidance make it a handy companion.
MAPS.ME: This app provides detailed offline maps, including points of interest, public transportation information, and walking directions. It is widely used by travelers looking for offline navigation options.
It's important to keep offline maps enabled and double check if they're downloaded completely before you leave because it's better than regretting later than checking before hand, right? Also, in critical situations, I wouldn't rely on offline maps, make sure you've alternatives in place.
---
4. For public transportation: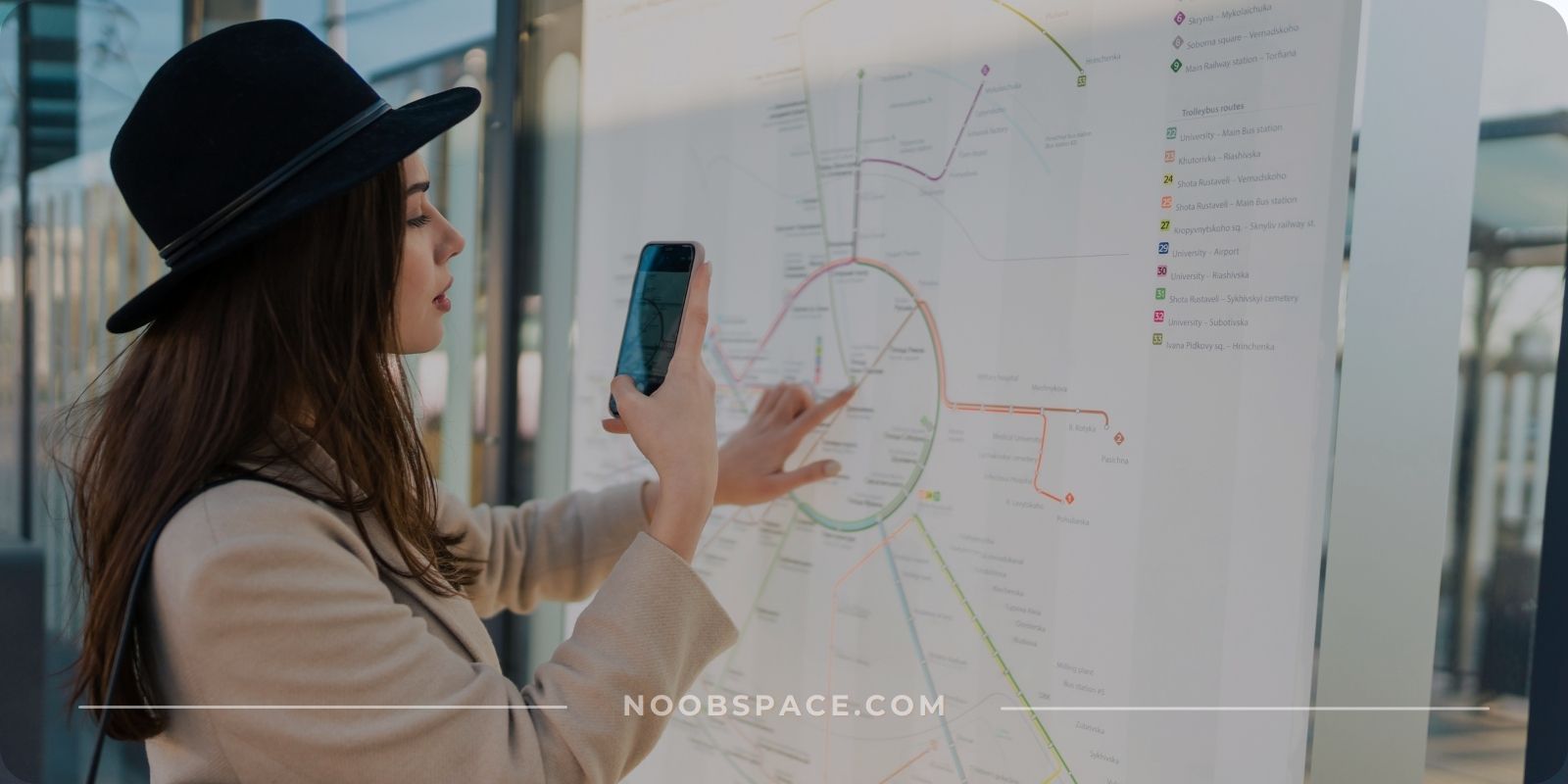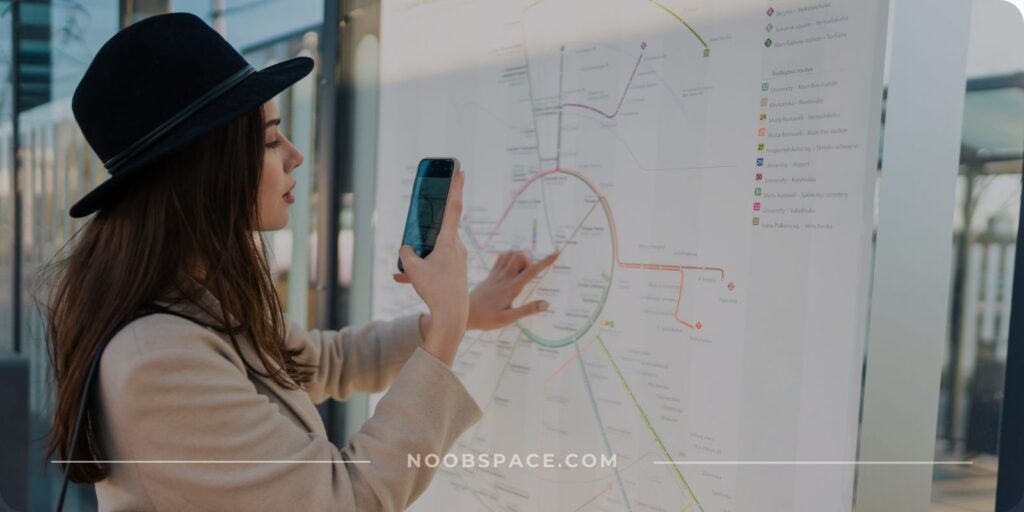 If you frequently use public transportation, having a navigation app that incorporates transit information can simplify your commute. Here are some top choices:
Google Maps: Google Maps integrates public transportation schedules and routes, making it easy to plan your journey. It provides real-time information on bus, train, and subway schedules, ensuring you reach your destination on time.
Moovit: Moovit is a popular app dedicated to public transportation. It offers real-time transit updates, trip planning, and even step-by-step navigation instructions for bus, train, and subway routes. Mooveit is available on Google Play and App Store.
Citymapper: Citymapper is known for its detailed public transportation information and user-friendly interface. It covers major cities worldwide and provides real-time updates for bus, train, subway, and even bike-sharing services. You can download Citymapper from the App Store and Google Play.
Advisory: Please be careful while using your phones in public transport as most stolen phones are reported when they're used in public transport. If you're in another country, make sure you keep your smartphone safe.
---
5. For outdoor activities: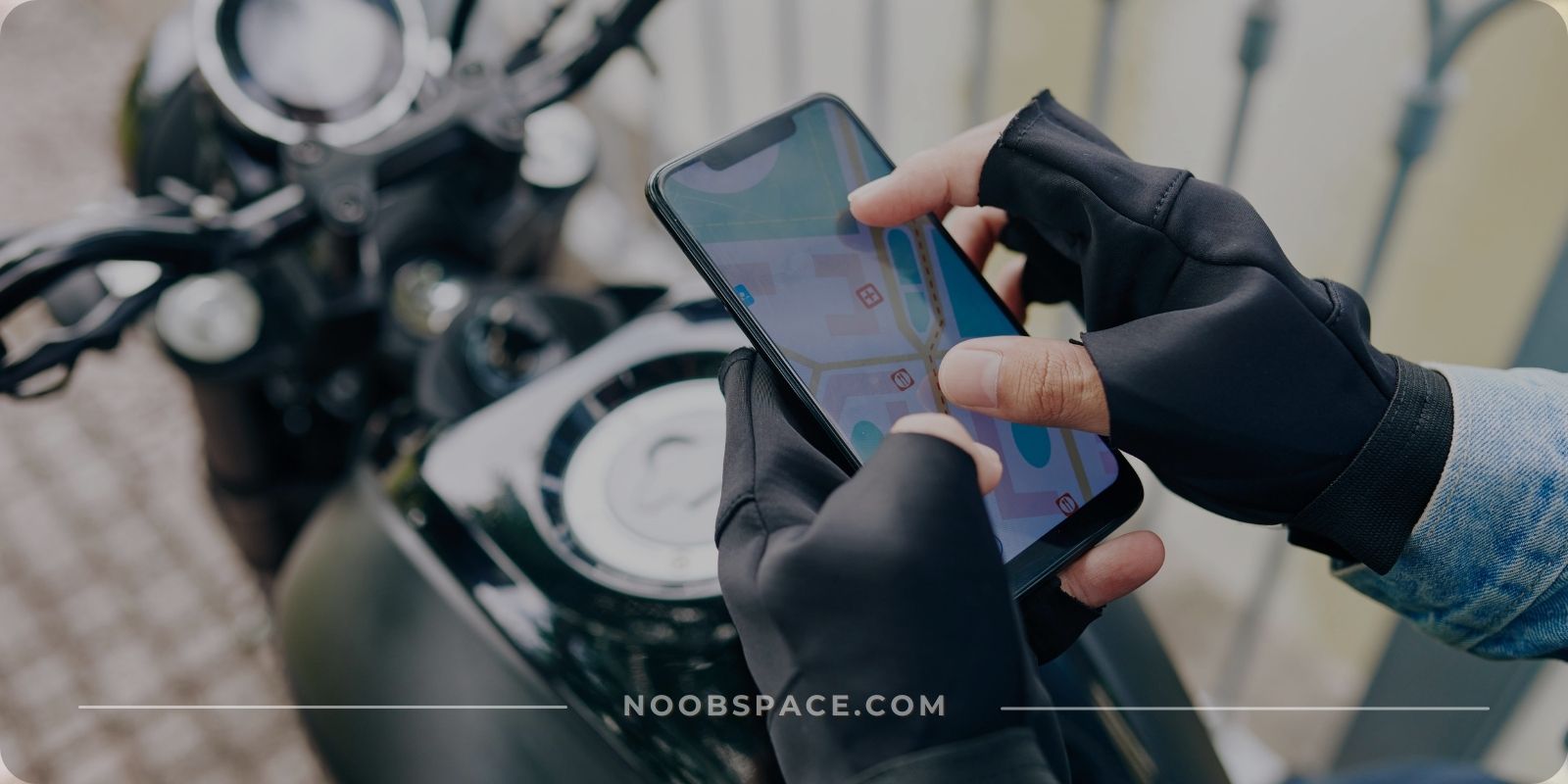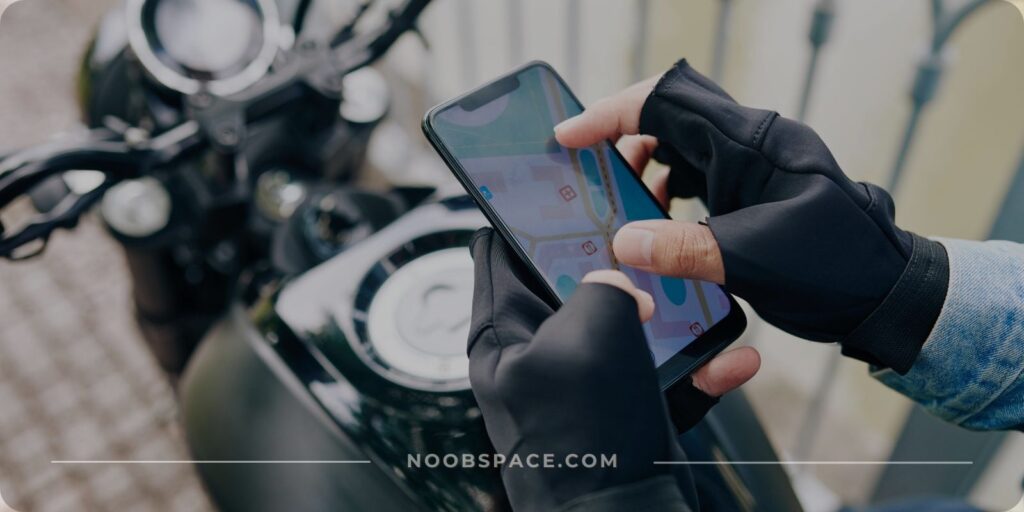 For outdoor enthusiasts, who want to spend their time off the grid, you need specialized map navigation apps as part of your special gear, such as long-range walkie-talkies. These map apps can enhance your adventure since they've marked places normal map apps won't know.
Here are some noteworthy options:
AllTrails: AllTrails is a go-to app for hikers and trail runners. It offers an extensive database of trails with detailed maps, reviews, and photos, making it easy to discover new outdoor routes. You can plan, live and share your outdoor adventure with a community of like-minded people as well. You can download AllTrails – a GPS hiking app from Google Play and the App Store. It has 10M+ downloads on Google Play and 1 million reviews with a 4.9 rating on the App Store.
Komoot: Are you planning a route? Komoot is the right app for it that caters to various outdoor activities like hiking, cycling, mountain biking, etc. Along with detailed route planning, it provides offline maps and even turn-by-turn voice navigation. The app is available for both Android and iPhone users.
Gaia GPS: Gaia GPS is known for its detailed topographic maps, perfect for hikers, backpackers, and campers. It offers offline map access, tracking features, and a wide range of map layers to enhance your outdoor experience. Gaia GPS is available on both Google Play and App Store.
Please note that these apps offer in-app purchases and premium subscriptions as well. With these subs, you can get more features that are limited to subscribers only. If you're a fan of outdoor activities, these are the apps that you must be looking for.
---
Concluding this
In conclusion, having the best navigation app can greatly simplify your travel experiences, whether you're driving, using public transportation, or exploring the outdoors off the grid.
Before picking an app, consider your specific needs, explore the features offered by different apps, and read user reviews to make an informed decision. Or just go through this list as we've tried making it easy to understand to help you pick the best ones for your journey or specific needs.
With the right navigation app by your side, you can navigate with ease and confidence, reaching your destinations efficiently.
---
Some FAQs on these navigation map apps for 2023
What is the best navigation app for driving?
The best navigation app for driving depends on various factors, but Google Maps and Waze are popular choices due to their accurate maps, real-time traffic updates, and user-friendly interfaces.
Can I use navigation apps offline?
Yes, some navigation apps like Google Maps, Sygic GPS Navigation & Maps, and MAPS.ME offer offline maps that allow you to navigate without an internet connection.
Which navigation app has the best public transportation information?
Google Maps, Moovit, and Citymapper are known for their comprehensive public transportation information, offering real-time updates and detailed route planning.
Are there navigation apps for outdoor activities?
Yes, there are several navigation apps tailored for outdoor activities. AllTrails, Komoot, and Gaia GPS are popular choices that provide maps, trails, and other features for hiking, cycling, and more.
How do I choose the right navigation app?
To choose the right navigation app, consider your specific needs, and compatibility with your device, and read reviews and ratings to evaluate performance and user satisfaction.