Stickers on WhatsApp are a cool way of interacting with others. Not only that, but you can also make interesting conversations if your sticker game is lit. A right sticker at the right time can add much more fun to a conversation. However, it's hard to find or get stickers that match your sense of humor or taste.
Don't worry; we got you covered. You can make your own custom WhatsApp stickers to add drama and fun to your conversations.
To create custom stickers on WhatsApp, you have to download this app from Google Play Store (Android) or the App Store (iOS), depending on your device. Once you download the app on your phone, follow the steps given below, and you can get your custom WhatsApp stickers.
Steps To Make WhatsApp Stickers
Here is how to make custom WhatsApp stickers for fun conversation with your friends:
First, install the "Sticker Maker" app on your Android phone or "Sticker Maker Studio" on iOS device
Run the app, and you'll see 'Create a new sticker pack' option, click it
Give your sticker pack a name, and add author name: e.g., NoobSpace, Abeeha
Open your sticker pack and add icons to it by pressing + button
Pick an image by choosing "Take Photo," "Open Gallery," "Select File"
Open gallery and choose your desired photo that you want to use as a sticker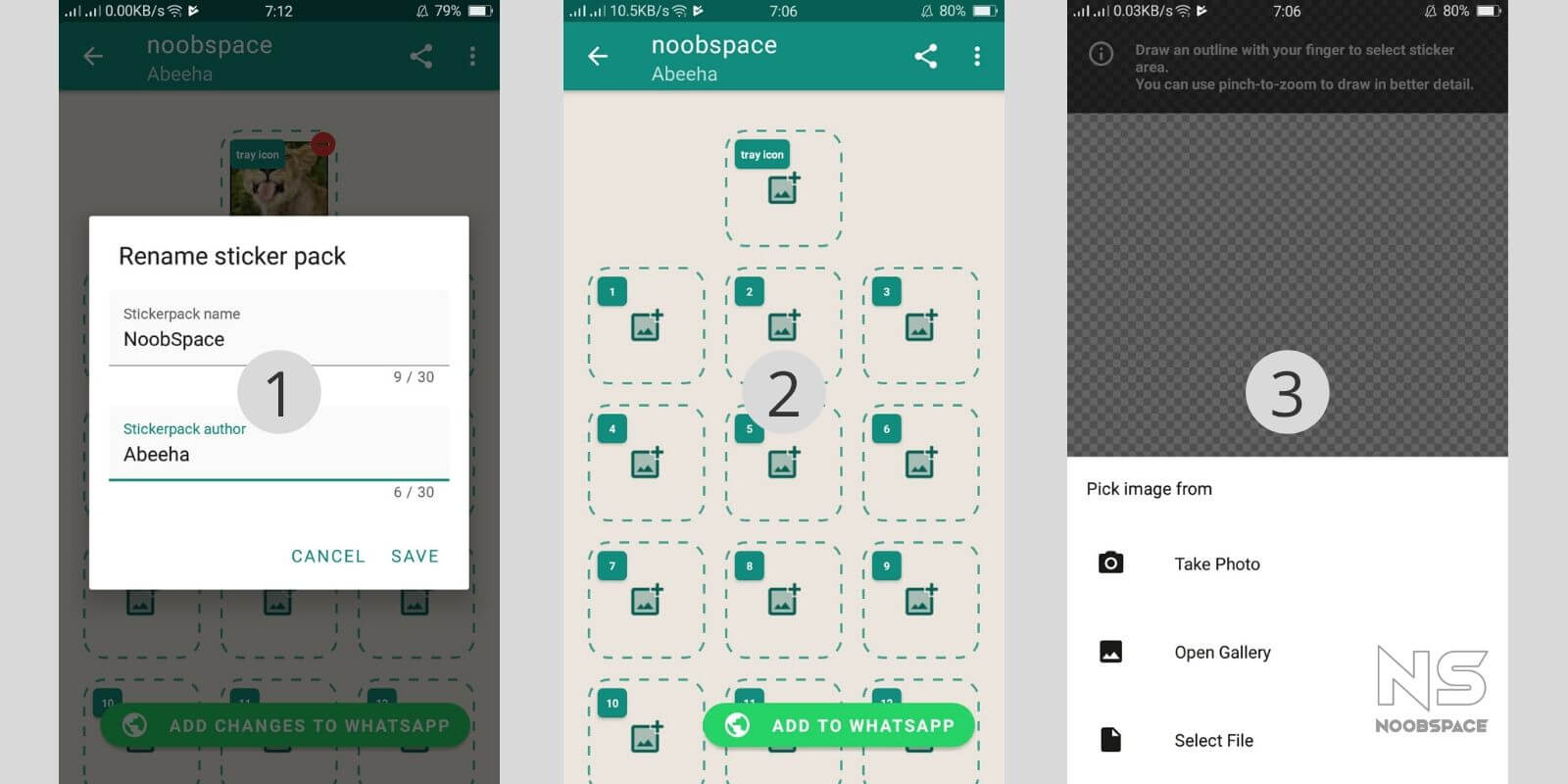 Use the given tools to edit your selected photo, and it will take to to the final step
You can add text or outline the selected sticker
There must be at least three photos that we edited to add them on WhatsApp
When there will be minimum three photos click on add and your custom stickers are ready to rock on WhatsApp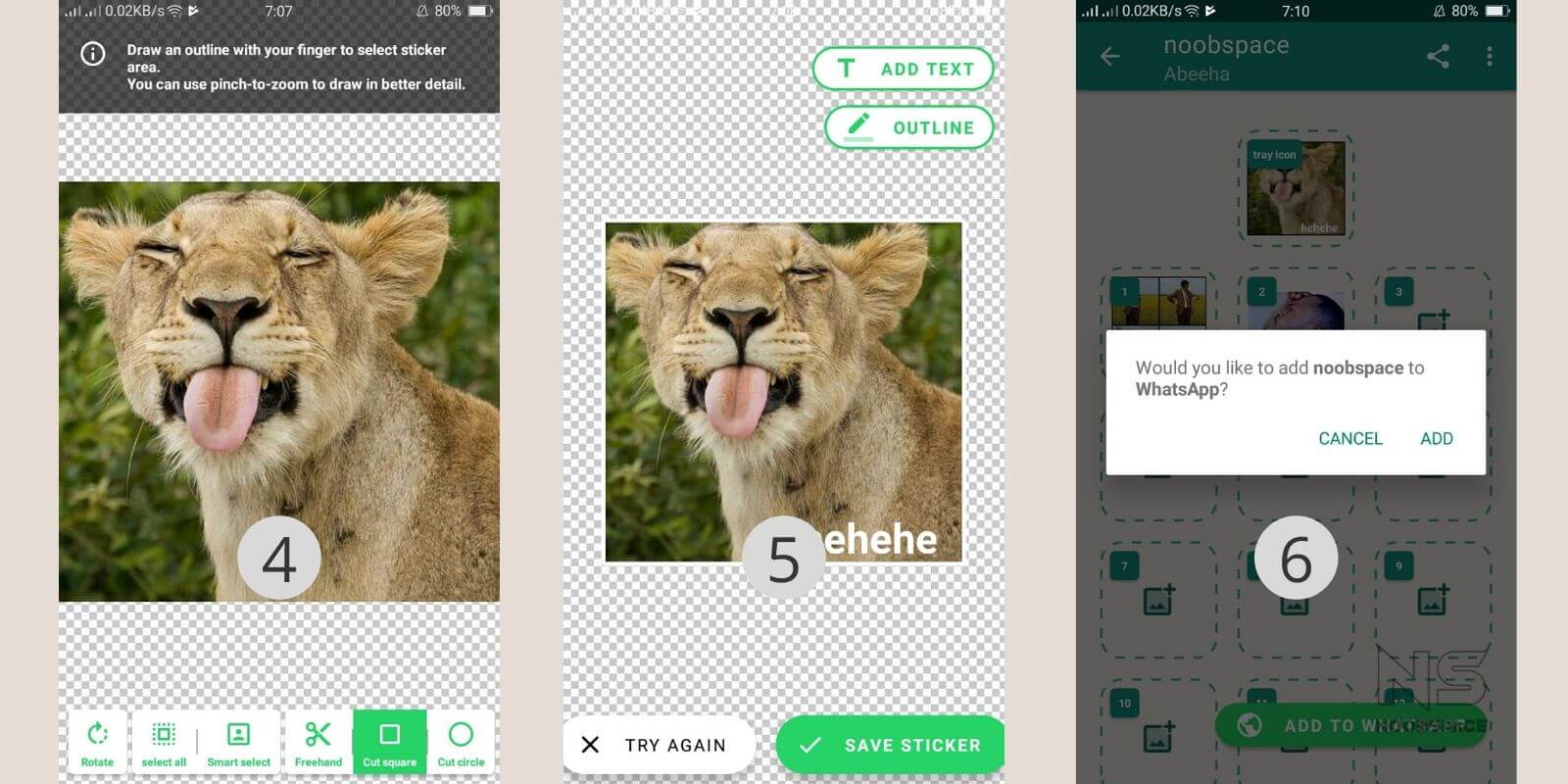 With these steps, you can make WhatsApp stickers and create as many custom stickers as you want. You can also create stickers out of your favorite memes, your photos, or any photo you have. The only limitation is your imagination.
More WhatsApp Guides: