What's better than having a WhatsApp account? Well, of course, it's having two. Now, you no longer need to install 2 WhatsApp on your phone.
WhatsApp has just announced an exciting feature for Android users that allows you to have multiple accounts logged in at the same time. This can be incredibly helpful for those who need to switch between personal and work accounts without the hassle of logging out each time or carrying two phones.
In this guide, we'll show you how to set up multiple WhatsApp accounts on your phone.
Prerequisites:
To set up a second WhatsApp account, you will need either:
A second phone number and a physical SIM card.
A phone that accepts multi-SIM cards or a phone with eSIM support.
An Android smartphone (currently only available for Android)
Make sure you have the official WhatsApp application installed on your Android device. If you don't have it, download WhatsApp from the Google Play Store.
---
Here's how to do it:
Step 1: Open WhatsApp and Access Settings
Open the WhatsApp application and make sure you are logged in to your primary WhatsApp account.
Tap on the three vertical dots in the top-right corner to open the menu, then select "Settings."
Step 2: Add a Second WhatsApp Account
In the "Settings" menu, click on your profile picture or the name associated with your primary WhatsApp account.

You will see a menu with your profile information and various options. Look for the "Add account" option and tap on it.
Step 3: Verify Your Phone Number
WhatsApp will now prompt you to verify your phone number associated with the second WhatsApp account.
If you have a physical SIM card for this number, WhatsApp will automatically send you a verification code via SMS. Enter this code when prompted.
If you have an eSIM or multi-SIM device, WhatsApp may detect the new number automatically.
Step 4: Set Up Your Second Account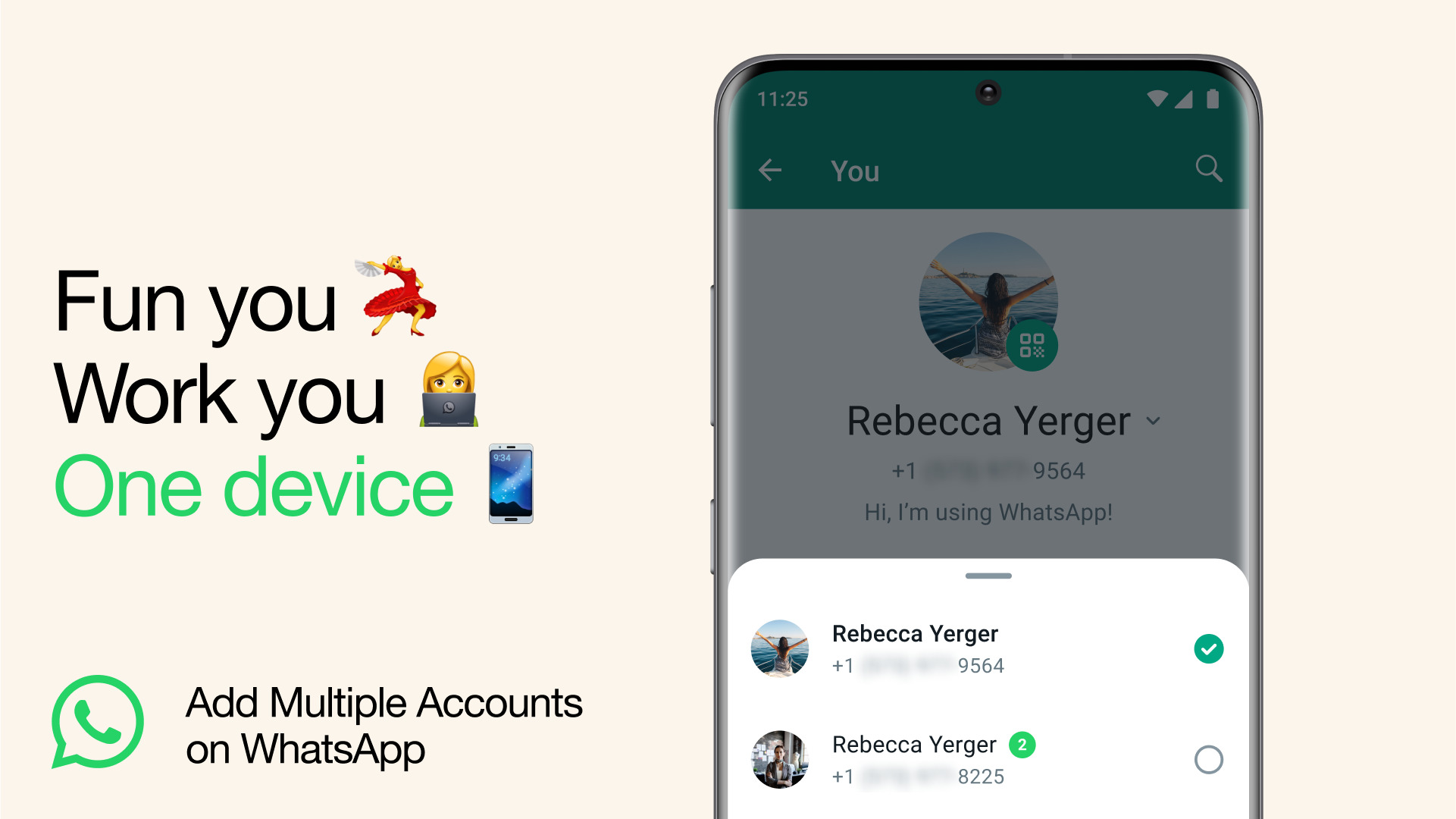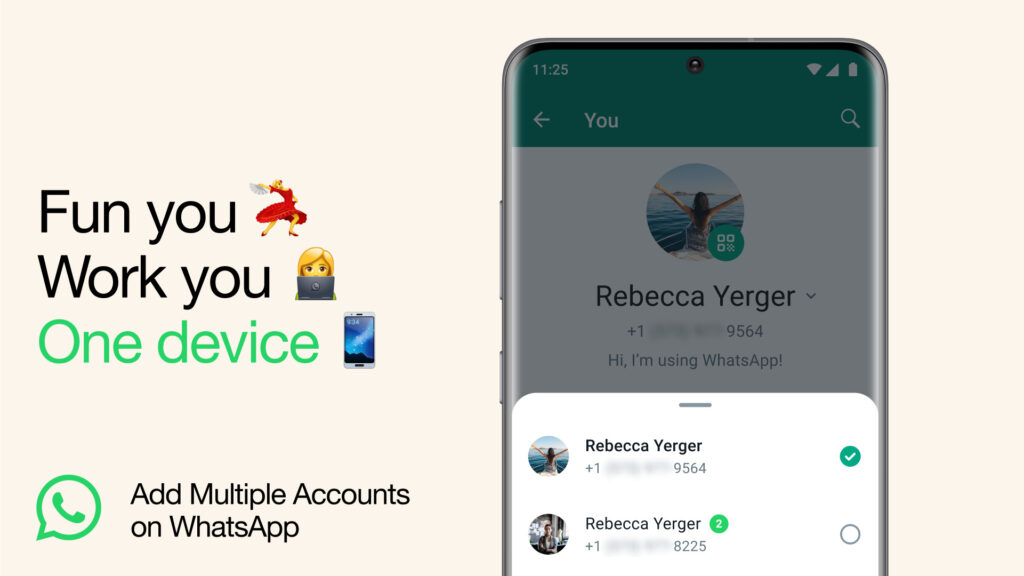 Once your phone number is verified, you'll be guided through the process of setting up your second WhatsApp account. This includes choosing a profile picture and entering a name for your account.
Step 5: Privacy and Notification Settings
You can control the privacy and notification settings for each account individually. This allows you to customize your experience and decide which account receives specific notifications.
---
Important Note: Only use the official WhatsApp application available on the Google Play Store. Avoid downloading imitations or unofficial versions as they may compromise your security and privacy.
That's it! You've successfully set up a second WhatsApp account on your Android device. You can now seamlessly switch between your personal and work accounts without the need to log out each time.
Coming Soon feature:
The feature was first announced on WhatsApp's official channel. The official rollout will enable you to log in to two WhatsApp accounts on the same phone, making it even more convenient for managing your personal and work life on a single device. Stay tuned for more updates on this exciting new feature!
Remember, your messages are only secure and private when using the official WhatsApp application.
---
Note: Please note that installing WhatsApp doesn't give you a phone number.