In December 2019, Facebook announced a data transfer tool to Google Photos. The new tool was part of the Data Transfer Project joined by different tech companies like Facebook, Microsoft, Apple, Google, and Twitter. For now, the tool currently supports Google Photos. The company has said that they will soon add other services as well but it is not clear when they will be adding support for other services.
With this tool, you can transfer photos and videos to the Google Photos account. You can either download your information to your computer or choose a destination, which is Google Photos, to transfer your photos and videos from Facebook. The transfer tool page also shows the activity of your data downloads to keep track of when you downloaded your data. It is helpful in many ways, to double-check if anyone else previously has downloaded the data from your account or it was you.
How to transfer data from Facebook to Google Photos
To transfer photos and videos to Google Photos from Facebook, you need to follow the steps given below:
Open Facebook Settings and find 'Your Facebook Information'
From Facebook Settings, find and click 'Your Facebook Information' to proceed.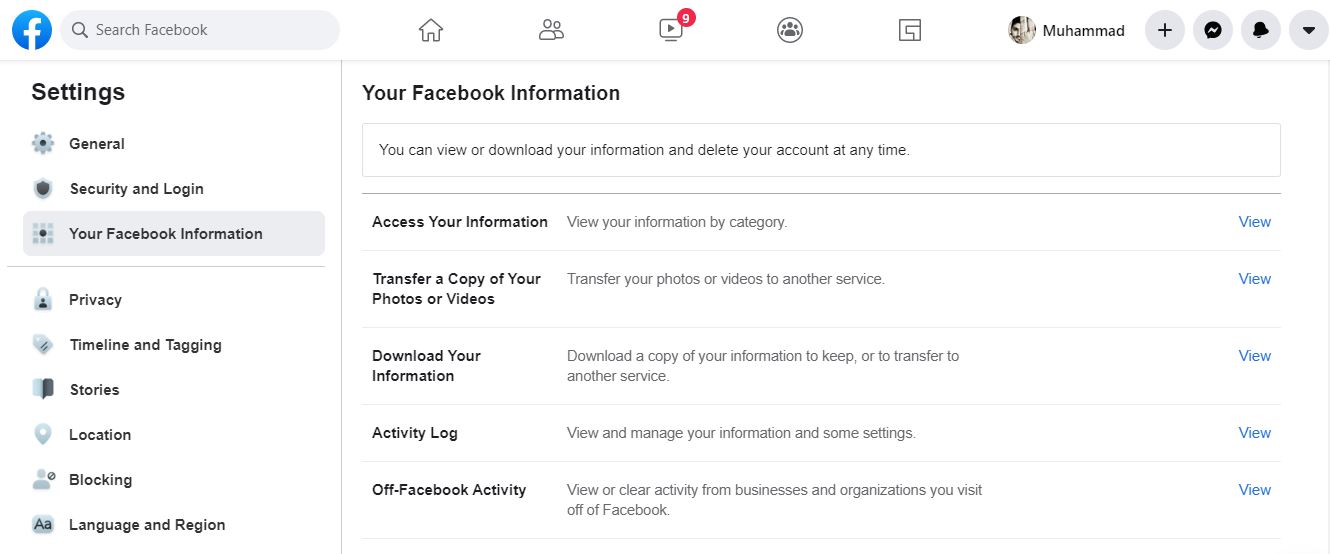 Click 'Transfer a Copy of Your Photos or Videos'
Clicking 'Transfer a Copy of Your Photos or Videos' will take you to a reauthentication page.
Re-enter your password to reauthenticate if it's you and it will take you to the next page
It is important to protect the privacy of the user, that's why Facebook asks you to re-enter your password to make sure if it's you who is trying to download data or transfer data to Google Photos.
Choose Destination as Google Photos and begin transferring data
After selecting Google Photos, choose to transfer a copy of either your photos or videos you've uploaded to Facebook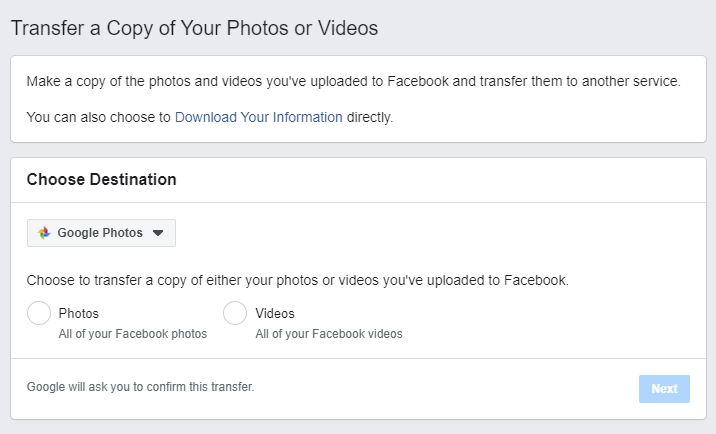 After following these steps, you will be able to transfer your photos or videos to Google Photos from Facebook. You can only transfer photos or videos at once. Google will confirm the transfer once you click the 'Next' button.