While we see an incredible boom of artificial intelligence in the world, security, and privacy has become a paramount concern. As the world becomes a global village, our lives increasingly revolve around the internet, and hence safeguarding our online activities has never been more critical. Virtual Private Networks (VPNs) offer a solution by creating an encrypted tunnel for secure communication over public networks. One such groundbreaking VPN protocol is WireGuard.
In this comprehensive guide, we will explore the WireGuard protocol of VPN, how it works, its benefits, and much more.
In this guide: WireGuard VPN protocol
What is WireGuard?
WireGuard is a next-generation open-source VPN protocol designed to enhance security and improve network performance. Developed by Jason A. Donenfeld, WireGuard aims to address the limitations of traditional VPN protocols, such as IPSec and OpenVPN. It leverages state-of-the-art cryptography to provide a fast, secure, and efficient way to establish virtual private networks.
The Advantages of WireGuard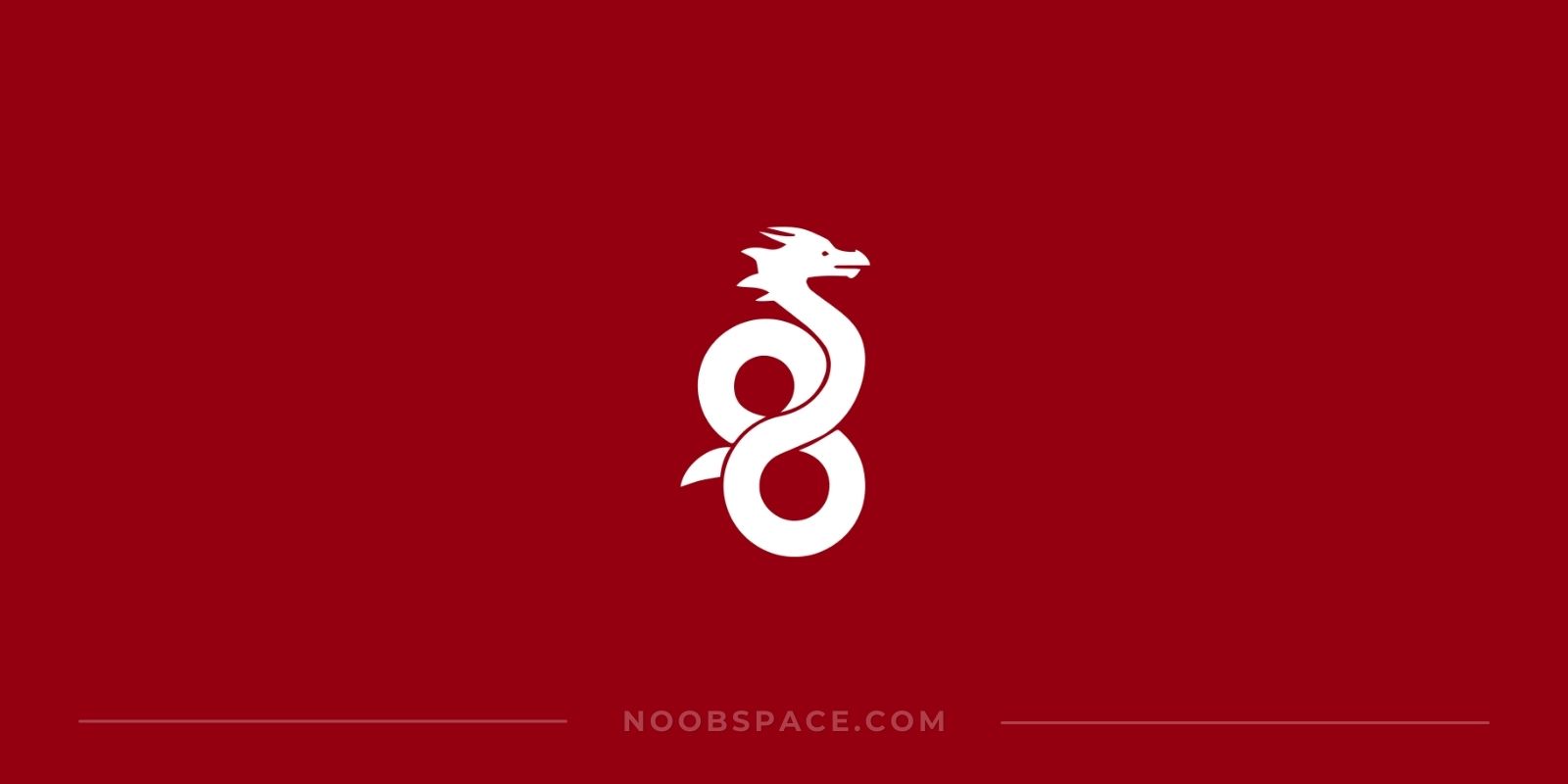 1. Lightning-fast Speeds
One of the standout features of WireGuard is its exceptional speed. WireGuard minimizes the computational overhead associated with encryption and decryption by utilizing modern cryptographic techniques. This streamlined approach allows for blazing-fast speeds, making WireGuard an ideal choice for bandwidth-intensive activities like streaming, gaming, and large file transfers.
2. Robust Security
Security is at the core of WireGuard's design philosophy. It employs cutting-edge cryptography, including the Noise protocol framework, to ensure the confidentiality, integrity, and authenticity of data transmitted through the VPN tunnel. WireGuard's lean codebase, simplicity, and extensive peer review contribute to its robust security, making it highly resistant to attacks and vulnerabilities.
3. Seamless Roaming
WireGuard offers seamless roaming capabilities, allowing users to switch between different network connections without interrupting their VPN sessions. Whether you're transitioning between Wi-Fi networks, mobile data, or even switching from cellular to Wi-Fi, WireGuard ensures a smooth and uninterrupted connection.
Also read: Top 10 Best FREE VPNs in 2023 & 11 Top Best Paid VPNs in 2023
This feature is particularly advantageous for users who are constantly on the move or rely on multiple network sources.
4. Minimalistic Design
Unlike its predecessors, WireGuard boasts a minimalistic design. The protocol's codebase is remarkably concise, making it easier to understand, review, and audit for potential security flaws. This simplicity not only enhances security but also enables faster implementation, easier troubleshooting, and better overall performance.
5. Cross-platform Compatibility
WireGuard is available on a wide range of platforms, including Linux, Windows, macOS, Android, and iOS, which you can find to install for all these platforms here. Its multi-platform compatibility ensures that users can enjoy the benefits of WireGuard regardless of their preferred operating system or device. Whether you're using a desktop computer, smartphone, or tablet, WireGuard has you covered.
How Does WireGuard Work?
WireGuard operates by creating a secure point-to-point connection, or tunnel, between two endpoints. These endpoints can be devices such as laptops, smartphones, or servers. The protocol leverages a combination of symmetric and asymmetric cryptography to establish and maintain this encrypted tunnel.
When a device wants to connect to a WireGuard VPN server, it first generates a pair of public and private keys. The device shares its public key with the server, which then stores it in its configuration. Similarly, the server generates its own key pair and shares its public key with the device.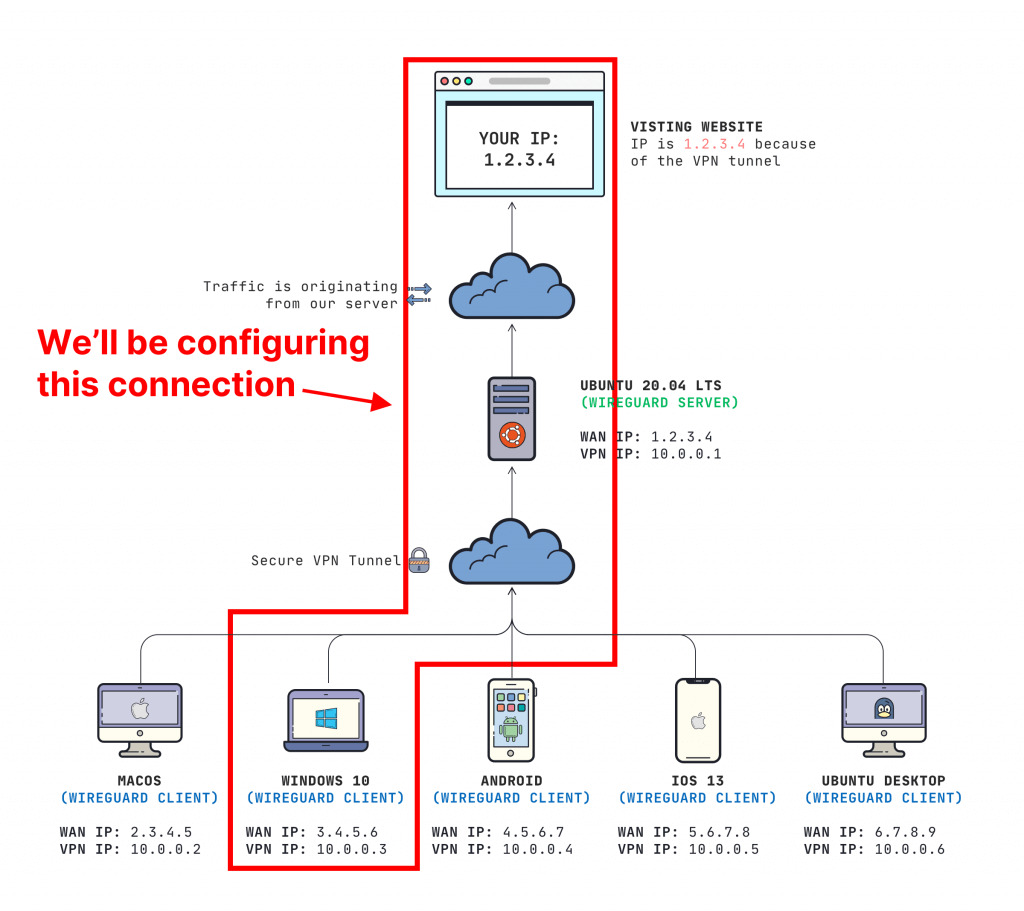 To initiate the VPN connection, the device sends a handshake packet to the server. This packet contains its public key, along with other important information. Upon receiving the handshake packet, the server verifies the device's authenticity using its public key. If the device is deemed authentic, the server responds by encrypting and sending its own handshake packet back to the device.
Once the handshake is complete, the device and server can securely exchange encrypted data through the established tunnel. This encrypted data is encapsulated within WireGuard packets, which are then sent over the underlying network. WireGuard employs state-of-the-art cryptographic primitives to protect the integrity and confidentiality of these packets, ensuring a secure communication channel.
FAQs about WireGuard VPN protocol
How does WireGuard compare to other VPN protocols?
WireGuard sets itself apart from other VPN protocols in several ways. It offers faster speeds due to its lean codebase and efficient cryptographic techniques. Additionally, its minimalistic design enhances security and simplifies implementation and troubleshooting. WireGuard also excels in terms of roaming capabilities, allowing for seamless transitions between different network connections.
Is WireGuard easy to set up and configure?
Yes, WireGuard is designed to be user-friendly and straightforward to set up. Its minimalistic configuration file makes it easy to understand and customize. Numerous resources and step-by-step guides are available online to assist users in configuring WireGuard on their desired platforms.
Can WireGuard be used on mobile devices?
Absolutely! WireGuard is available for both Android and iOS devices, making it a versatile option for securing your mobile internet connection. Whether you're using a smartphone or tablet, WireGuard provides a seamless and secure VPN experience.
Is WireGuard audited and considered secure?
Yes, WireGuard has undergone multiple security audits by independent experts. Its simplicity and extensive peer review contribute to its security. However, like any software, vulnerabilities may be discovered over time. It is crucial to keep WireGuard up to date by applying security patches and updates to ensure maximum security.
Can I use WireGuard to bypass censorship and geo-restrictions?
WireGuard can potentially help bypass censorship and overcome geo-restrictions by encrypting your internet traffic and routing it through a VPN server located in a different region. However, the effectiveness of bypassing restrictions depends on the specific measures implemented by the censors or content providers.
Are there any drawbacks or limitations of using WireGuard?
While WireGuard offers numerous advantages, it's important to consider potential drawbacks. Since it is a relatively new protocol, it may not be as widely supported by VPN service providers compared to more established protocols. Additionally, as with any VPN, the performance can be influenced by the quality and capacity of the underlying network infrastructure.
Bottom line
WireGuard represents a notable leap forward in the realm of VPN protocols. Its innovative design, superior speed, robust security, and ease of use make it a compelling choice for both casual and power users. By leveraging the power of WireGuard, individuals, and organizations can enjoy a secure and seamless online experience.
Whether you're concerned about privacy, want to bypass geo-restrictions, or simply need a reliable VPN solution, WireGuard has you covered.