Social media usage is not without its challenges. One common issue users face is dealing with inappropriate and offensive comments on their posts or those of others. While Meta, a Facebook company pledges to keep their platforms (Facebook, Instagram, Threads) clean from hate and harmful content, they can't individually address every single issue, thanks to billions of users using the platforms. That's where the Facebook reporting system comes in.
Facebook, being one of the most popular social platforms, provides users with the ability to report comments that violate its community standards. In this guide, we'll walk you through the process of how to report a comment on Facebook.
In this guide: Report bad Facebook comments
When to report a comment on Facebook?
When you come across a comment that is offensive, spammy or violates Facebook's community standards, it's important to identify it clearly. Ensure that you understand the context and nature of the comment before taking any action.
Look for comments that contain hate speech, harassment, or graphic content.
Consider the intent of the comment—is it meant to incite violence or harm?
Verify if the comment violates Facebook's policies by referring to their community standards.
A step-by-step guide to reporting a comment on Facebook:
Follow these simple steps to report a comment on Facebook:
1. Open Facebook and identify the Comment you want to report
Find the comment you want to report. It may be on your post or someone else's.
2. Tap three dots and a menu will pop-up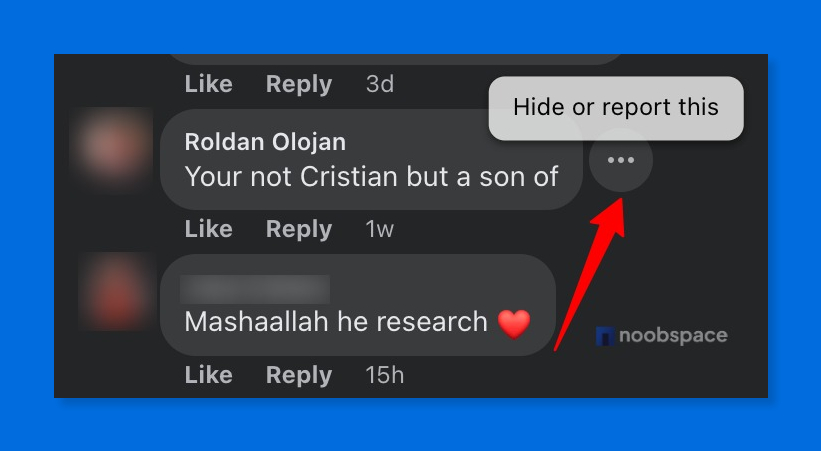 Click on the three dots (…) located to the right of the comment. This will open a dropdown menu.
3. Find and tap report comment option from the menu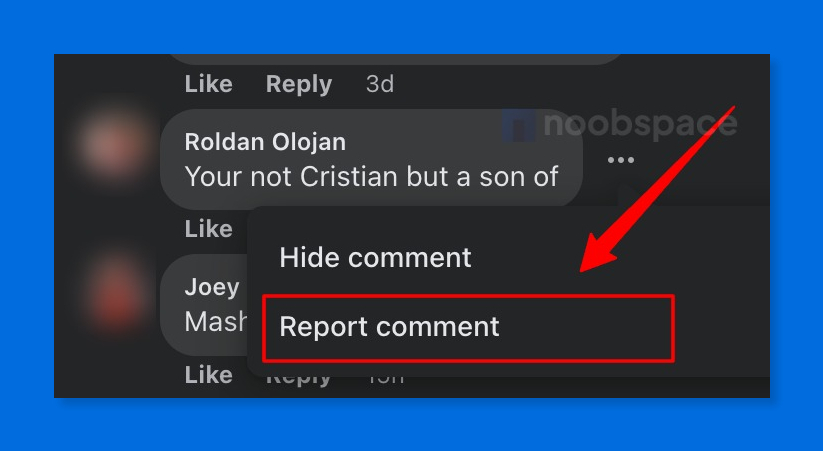 From the dropdown menu, select "Find support or report comment." By following these steps, you'll initiate the reporting process.
4. Choose an appropriate reason before submitting report
Facebook offers a range of reporting reasons to choose from. Select the one that best fits the situation. Common reporting reasons include:
1. Bullying or harassment
2. Hate speech or hate symbols
3. Graphic violence
4. Spam or misleading content Choose the reason that accurately reflects the violation to ensure appropriate action is taken.
5. Provide additional details if necessary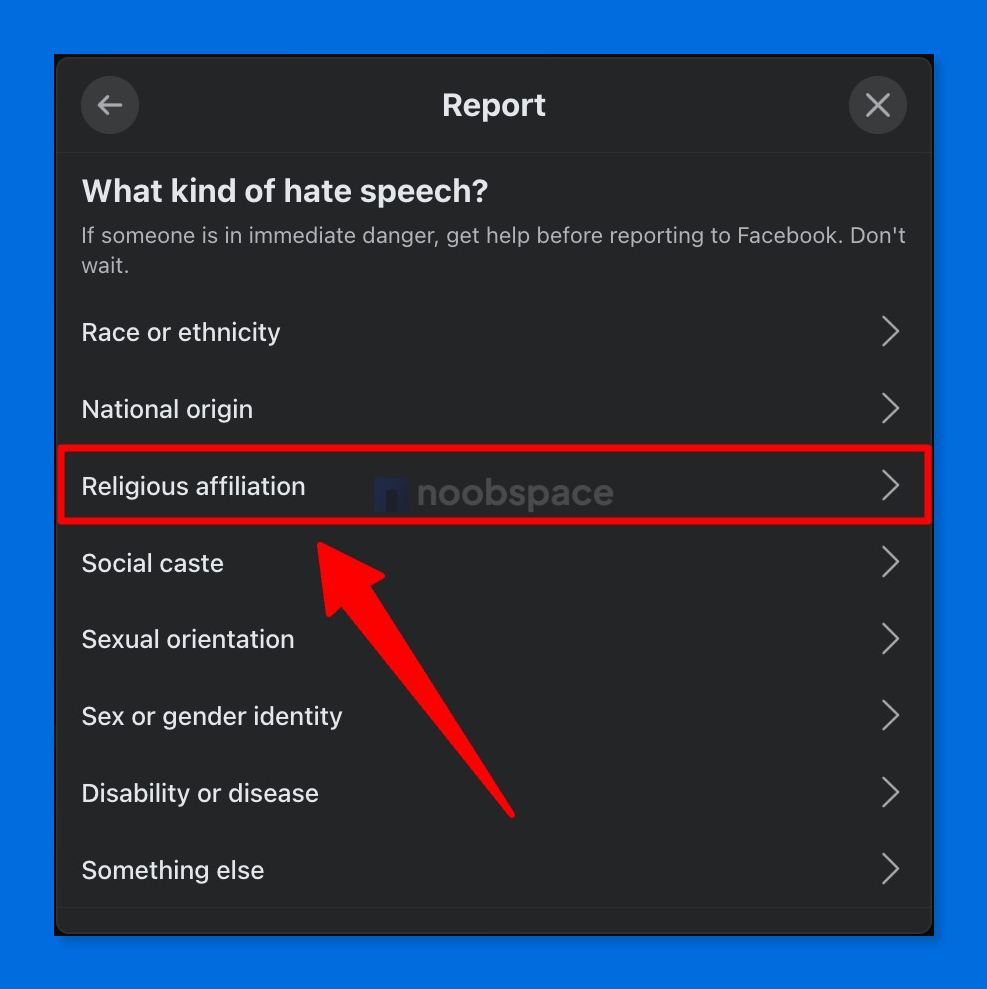 To enhance the effectiveness of your report, Facebook allows you to provide additional context and information about the comment. This step is crucial, as it helps Facebook's moderation team understand the situation better. In a brief sentence or two, explain why the comment is offensive or inappropriate. If possible, attach screenshots that highlight the comment and its context. The more detailed your report, the easier it will be for Facebook to assess and take action.
6. Submit your report to Facebook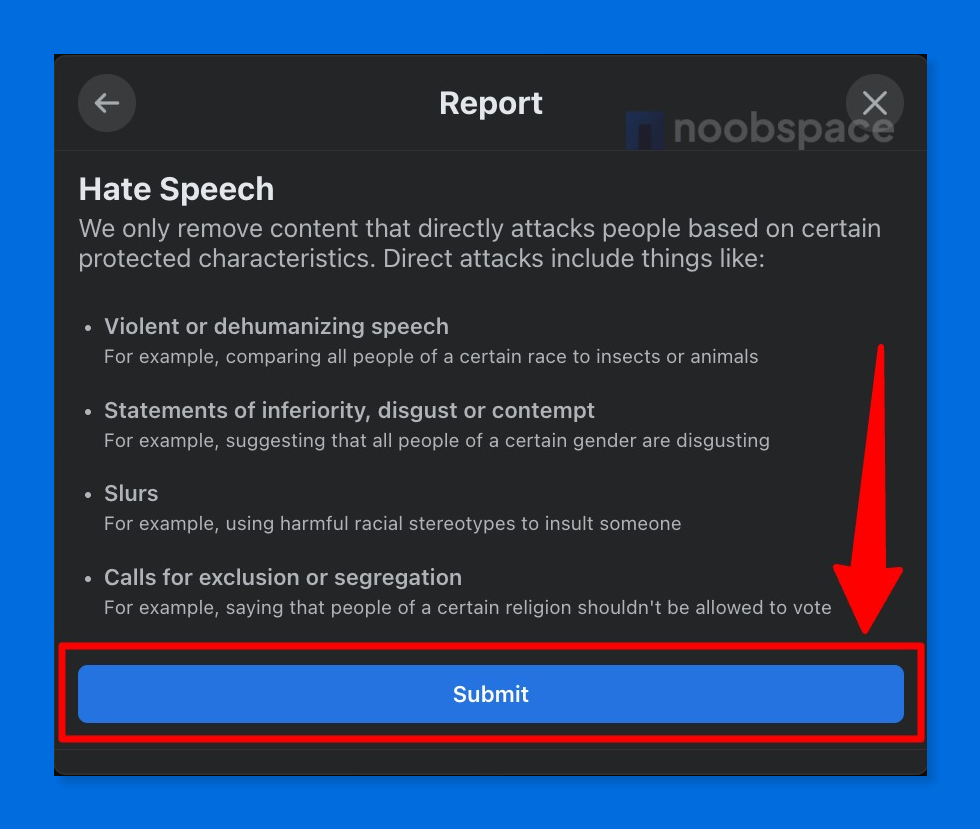 Once you've selected the appropriate reason and provided additional details, it's time to submit your report. Click on the "Next" or "Submit" button, depending on the interface.
7. A confirmation report from Facebook will be received once submitted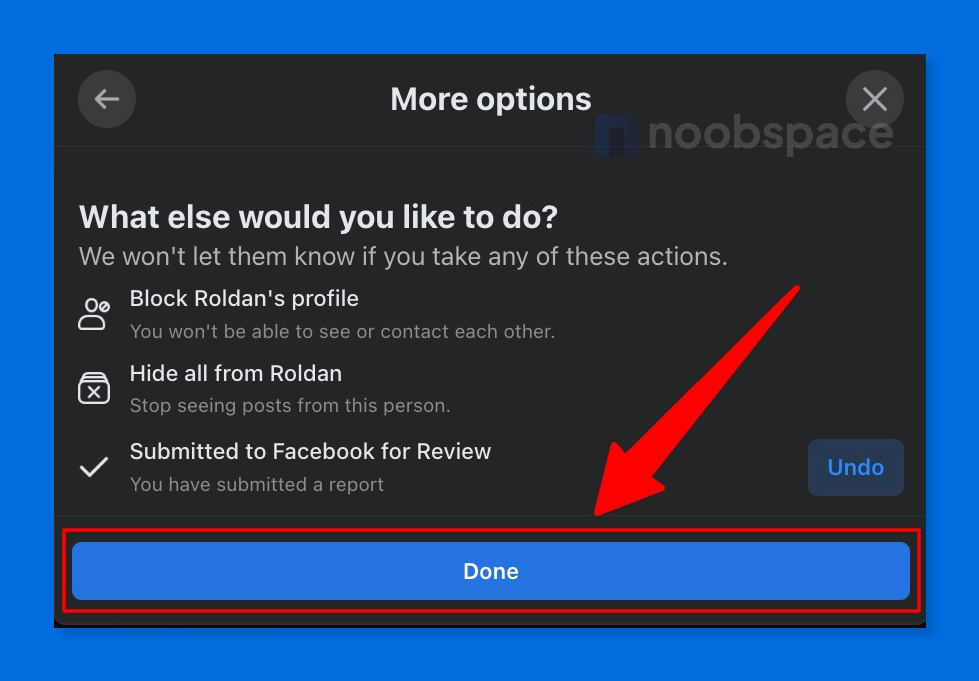 You may receive a confirmation message that your report has been submitted. Facebook keeps your identity confidential during the reporting process. Congratulations, you've successfully reported the inappropriate comment!
These steps are for the web version of Facebook. The steps to report a comment from your phone (Android or iPhone) are similar. You can long-press a comment to see pop-up menu options for further procedure. Also, Facebook clearly mentions in their report options that,
Note: "If someone is in immediate danger, get help before reporting to Facebook. Don't wait."
Facebook reporting options:
Since the inception of these reporting options, Facebook has evolved and over the years added more options to it. These are the reporting options currently available on Facebook under which you can report a certain Facebook comment.
Nudity
Violence
Eating disorder
Harassment

Race or ethnicity
National origin
Religious affiliation
Social caste
Sexual orientation
Sex or gender identity
Disability or disease
Something else

Suicide or self-injury
Child abuse
False information
Spam
Bullying
Unauthorized sales
Hate speech
Terrorism
Something Else
Reviewing Facebook's response
After you've submitted the report, Facebook's moderation team will review the comment in question. They will assess whether it violates their community standards. You can expect one of the following outcomes:
Comment Removal: If the comment violates guidelines, Facebook will remove it.
No Violation Found: If the comment is deemed within the community standards, no action will be taken. Be patient as the moderation team takes the necessary steps.
To be honest, most of the time it just doesn't work. But if done right, you can expect a positive response to your report. It's important to report a particular comment in the right category to increase your chances of being heard.
Also, if the comment you're reporting has your name tagged in Facebook, you can also remove yourself from tagged comment on FB.
---
How long does it take for Facebook to respond to a reported comment?
Reporting times can vary, but Facebook generally responds within 24-48 hours. However, response times might be longer during peak periods.
Can I report a comment anonymously?
Absolutely. Facebook keeps your identity confidential throughout the reporting process.
What if I mistakenly reported a comment?
Don't worry. If you realize that your report was in error, you can contact Facebook's support to rectify the situation.
How do I report multiple comments at once?
Unfortunately, Facebook doesn't offer a feature to report multiple comments simultaneously. You'll need to report each comment individually.
Will the person who posted the comment know that I reported it?
No, Facebook maintains your anonymity when you report a comment.
What if Facebook doesn't take action against the reported comment?
If you believe that Facebook's decision was incorrect, you can appeal their decision or provide additional information for reconsideration.
Can't report comments on Facebook?
If you can't report a comment on Facebook, please check your internet connection. Or it may be because you're reporting too much and Facebook has limited this feature for your account.
Can I un report a comment on Facebook?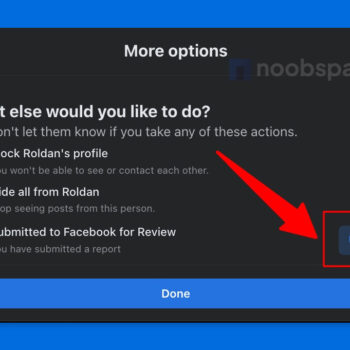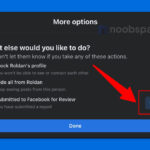 Yes, but the undo button is only available briefly once you've reported the comment. After that, the pop-up goes away and you won't be able to take your report back.
So, this is how you could report a comment on Facebook. If someone's abusing you or harassing you in the comments or even threatening you, that's how you can get them what they deserve. A ban from Facebook. You can get to learn more about Facebook comments on noobspace.