Social media slangs have been rising since Gen Z and Gen Alpha took over the internet with social media. New acronyms and slang terms seem to pop up almost daily on social platforms. One such term that has gained popularity in recent times is "AMOSC." If you've ever found yourself scratching your head, wondering what is AMOSC and what it means, you're not alone.
Quick Answer: AMOSC simply means "add me on Snapchat."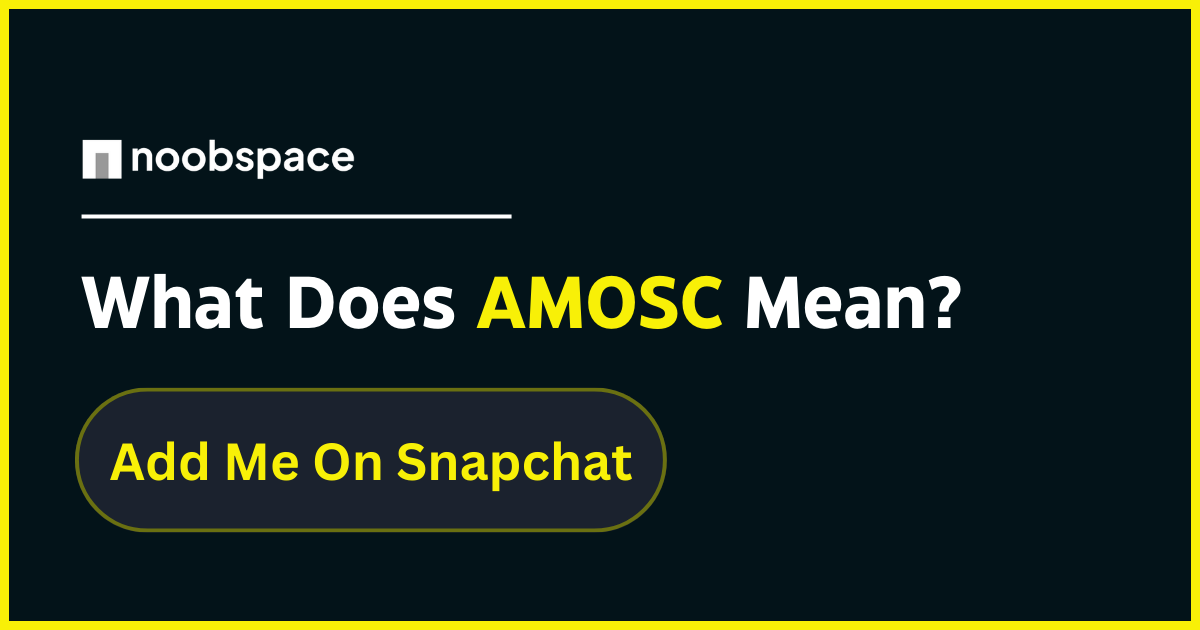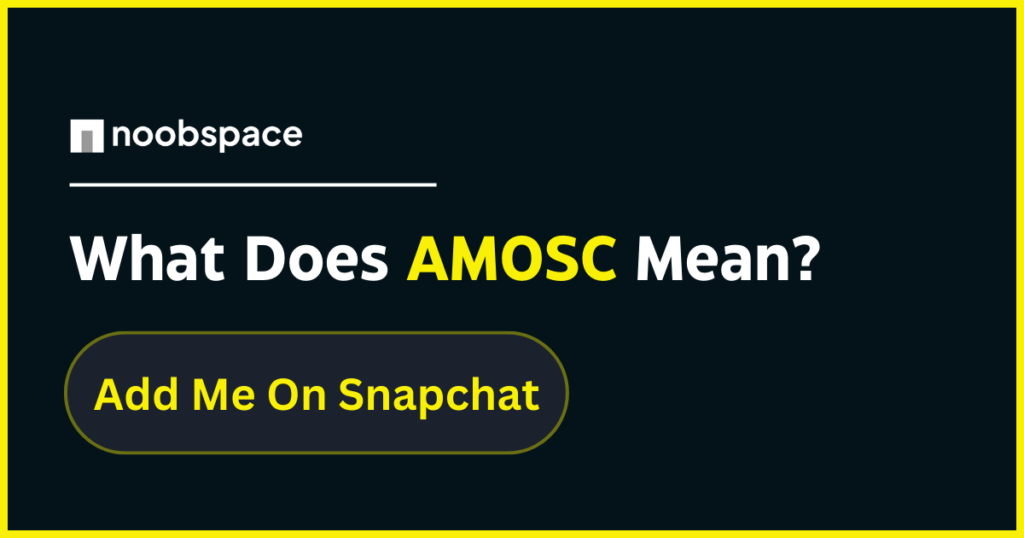 Let's explore further how AMOSC can be used as social media slang, especially Snapchat slang.
In this guide:
Social media platforms have revolutionized the way we communicate, and with this shift comes a whole new vocabulary, especially what teens use on Snapchat. AMOSC is one such term that has become part of the lexicon of today's digital natives.
1. What does AMOSC mean?
AMOSC stands for "Add Me On Snapchat." It is an invitation for others to connect with you on the popular multimedia messaging app, Snapchat.
2. Origin and how is AMOSC used?
The origin of AMOSC can be traced back to the need for a concise and easy way to invite friends and followers to connect on Snapchat. This abbreviation simplifies the process of sharing one's Snapchat username.
Users typically include AMOSC in their social media profiles or captions to invite others to add them on Snapchat. For example, someone might write, "Just had the best vacation! AMOSC: username123."
3. Why do people use AMOSC?
AMOSC is used for various reasons. When someone wants to ask their followers or a particular friend or person to add them in texting or on social media messaging, in the flow of conversation, they just use AMOSC, instead of writing a long line saying "Add me on Snapchat."
It allows people to expand their Snapchat network, share moments with a broader audience, and connect with like-minded people.
4. Other social media slangs like AMOSC
AMOSC isn't the only slang that people use on social media, there are other common acronyms like "DM" and "TBH," meaning "direct message" and "to be honest," respectively.
Some other Snapchat slangs are:
---
AMOSC offers a quick and convenient way to ask people to connect on Snapchat. As the digital landscape continues to evolve, staying updated on such social media slang terms is essential for effective online interaction.
Some FAQs regarding AMOSC:
What is the correct way to use AMOSC in a social media post?
To use AMOSC effectively, simply include it in your post with your Snapchat username, like this: "AMOSC: @abdugeek."
Can I use AMOSC on platforms other than Snapchat?
While AMOSC originated on Snapchat, some users have adopted it on other platforms as a playful way to connect.
Is it safe to share my Snapchat username using AMOSC?
Exercise caution when sharing your username, and consider adjusting your privacy settings on Snapchat to control who can add you.
Are there alternatives to AMOSC for inviting people to connect on social media?
Yes, there are alternative phrases like "Add me on Snapchat" or simply sharing your Snapchat username.
What other social media slang terms should I be aware of?
Stay updated with the evolving world of social media slang, which includes terms like "DM," "TBH," and "BRB."
Now that you've gained a thorough understanding of AMOSC and its implications, you're ready to steer the social media terrain with confidence.
So, go ahead, AMOSC: @abdugeek, and let's start exchanging Snapchat streaks!