With Instagram and texting's widespread usage, it's no surprise that teens have developed their own set of jargon and acronyms that might leave some users confused about their meanings. In fact, I get confused oftentimes because I'm from Gen Z, but Alphas use acronyms that I've never even imagined. One such acronym is "TM," which appears in Instagram posts and profiles.
Today, we'll explore what "TM" means on Instagram and on text. We'll also take a look at why it's used and examples of how it can be used as an Instagram slang.
In this guide:
What Does "TM" Stand For?
The abbreviation "TM" stands for "Trademark."
What's a trademark?
A trademark is a legally registered symbol, phrase, or name used to represent and protect a brand's identity or intellectual property. It serves as a signal that the associated content or product is owned or produced by a specific entity, and unauthorized use can result in legal consequences.
On Instagram, users often use "TM" to indicate that they have trademarked a particular name, logo, or phrase associated with their profile or brand. This can be found in usernames, bios, or captions and is a way for individuals and businesses to assert their rights over their unique branding elements.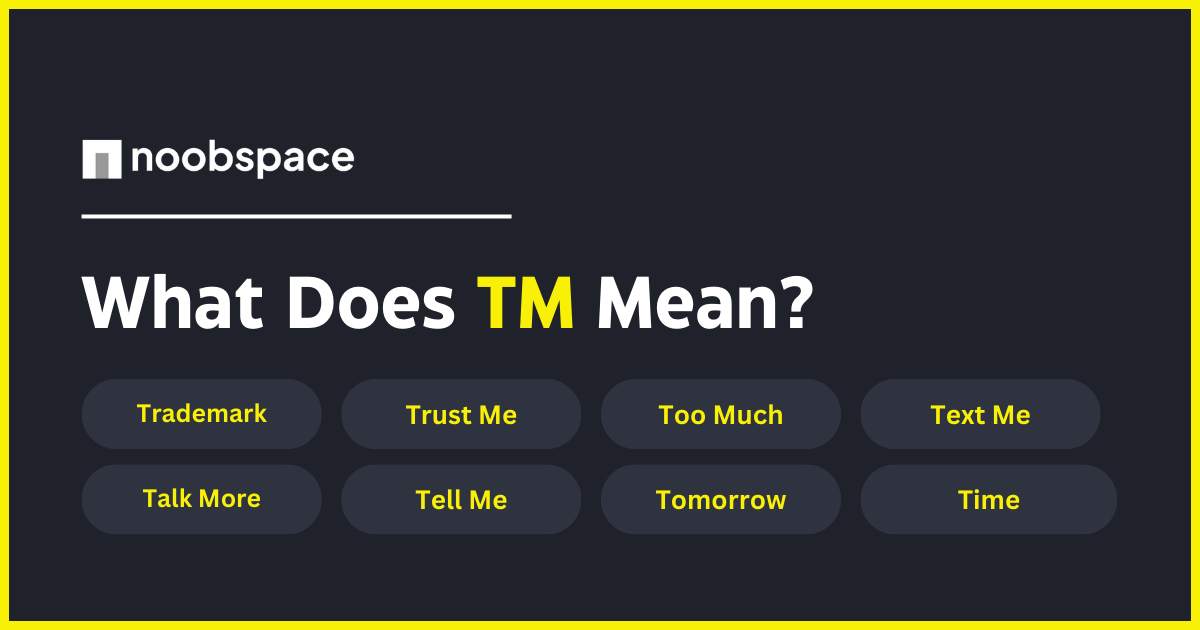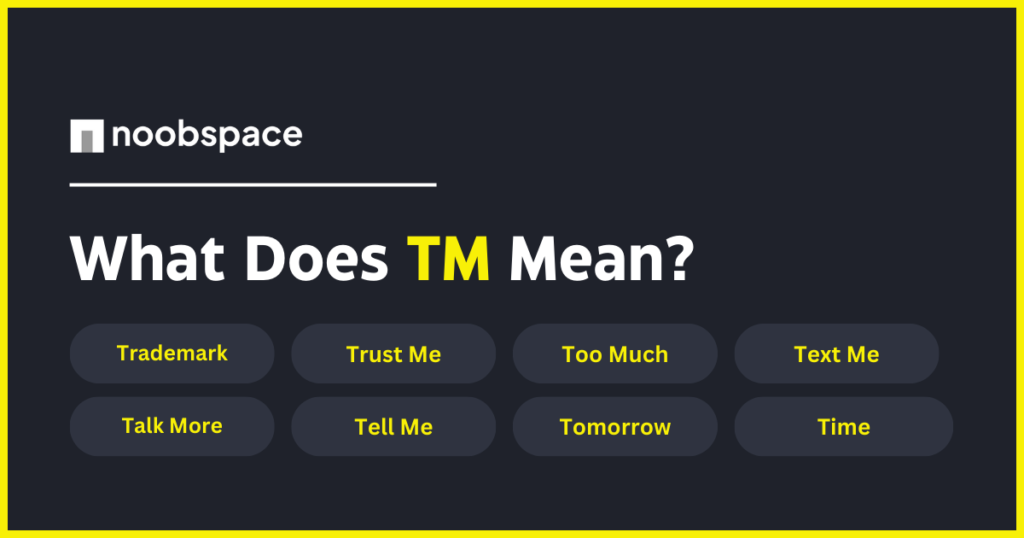 More meanings of TM on Instagram and in texting are:
Trademark
Trust me
Tell more
Torture me (as a joke)
Too much
Talk more
Text me
Tell me
Tomorrow
Trouble maker
To the maximum
Time
Team
Other TM meaning in text and on Instagram are:
Track Master
Time Machine
Technical Manual
Traffic Manager
Why Do People Use "TM" on Instagram?
There are a few reasons why individuals and businesses use "TM" on Instagram:
Legal Protection: By displaying "TM," users signal their intent to protect their intellectual property. This warning serves as a deterrent to potential infringers and may help in legal disputes if someone tries to use a similar name or branding.
Brand Recognition: For businesses, "TM" reinforces brand recognition and builds trust with consumers. It signifies that the brand is serious about protecting its identity.
Credibility: Using "TM" can also lend credibility to a user or business. It suggests that the content or products associated with that profile are legitimate and not impostors.
Clarification: In cases where a brand name is common, "TM" can help distinguish the original from others with similar names.
Short Messaging: People, especially teens use TM for short messages and for full forms that we've shared above.
It's important to note that while "TM" indicates a claim to a trademark, it doesn't carry the same legal weight as the registered trademark symbol (®). The ® symbol signifies that a trademark has been officially registered with the appropriate government agency, providing stronger legal protection.
How to Use "TM" on Instagram
If you want to use "TM" on your Instagram profile or in your posts, it's a simple process:
Profile Bio: In your Instagram profile, you can add "TM" to your username or bio. For example, if your brand is "Gourmet Delights," your bio could read "Gourmet Delights™ – Serving Happiness."
Captions and Comments: When posting content, you can include "TM" in your captions or comments to highlight specific trademarked products or elements.
Stickers and Emojis: Some users get creative and use stickers or emojis that represent the trademark symbol in their stories or posts.
Remember, while "TM" is useful, true legal protection comes from registering your trademark officially.
Conclusion
Now you know what "TM" means on Instagram. It's a simple way for people to say, "This is mine, and I want to protect it." Whether you're a brand or a regular user, understanding "TM" on Instagram can help you navigate the platform better.