Teens love Snapchat. It's more than just an app for them. With so many memories in place and a way to express their life, Snapchat has become an emotion. Even the tiniest part of their life is now associated with it. We capture life moments and send snaps to friends and family. If you're a user, you must've used Snapchat streaks, a feature that does nothing but is another fun activity in the app, common among users. Breaking and getting Snapchat streaks back is a thing now. The most important pain a Snapchat user can be seen complaining about is sending streaks by selecting all friends manually. It's tiring. However, did you know that you can send your Snapchat streaks to your hundreds of friends with just ONE TAP? Yes! You can now create Snapchat streaks shortcuts for sending Snapchat streaks or for your close friends without selecting all of them one by one.
We've compiled this quick yet easy guide to teach you how you can make Snapchat streaks shortcuts in 2023. Just follow the simple steps and you'll learn.
Make shortcuts for streaks on Snapchat in 2023
Follow the steps below to create shortcuts for your Snapchat streaks on Snapchat:
Step 1. Capture a snap streak to send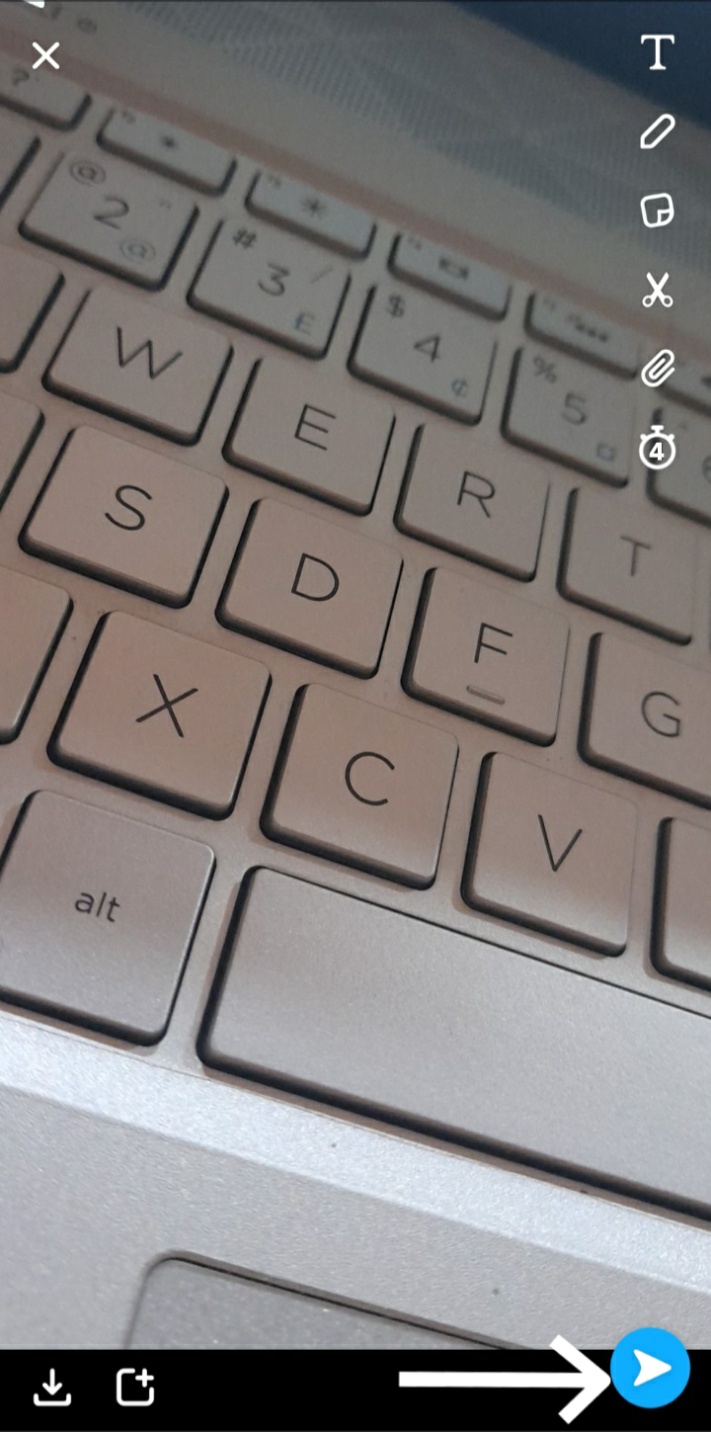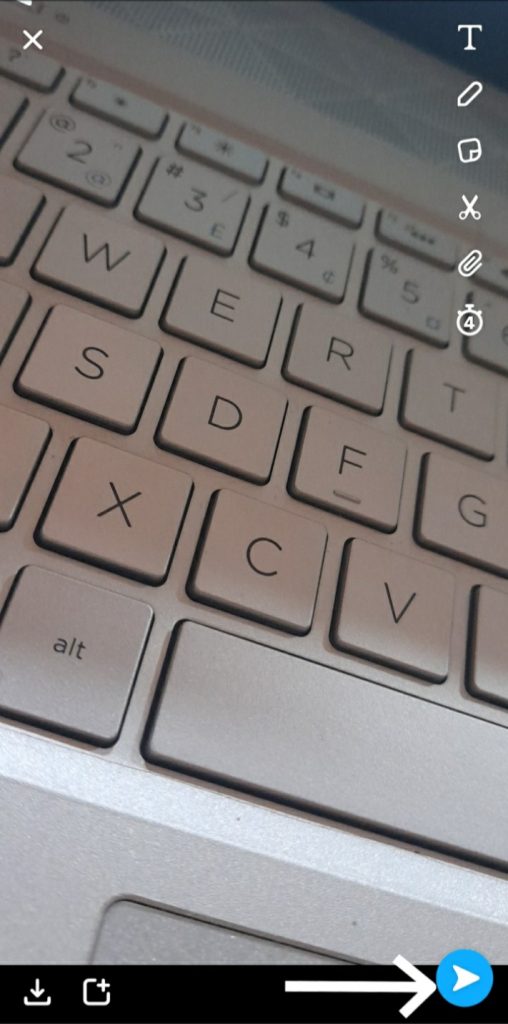 Capture a snap you want to send as your Snapchat streak. Now click on the send button in the bottom right corner.
Step 2. Head to the shortcuts on the top right corner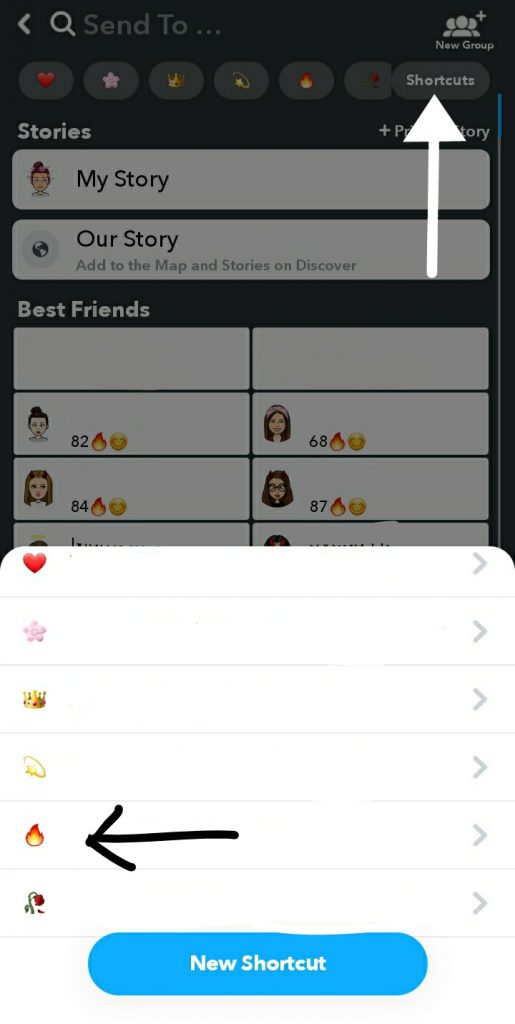 After it, You'll see the option shortcuts in the top right corner. Click it, and a shortcuts pop-up will appear. Now click on the flame icon ????. From there, you can select all your friends with whom you have your Snapchat streaks.
Step 3. Save the shortcut settings
Now click on save to save the shortcut settings. You can edit these settings at any time by following this same procedure.
Step 4. Send your Snapchat streak with this recently created shortcut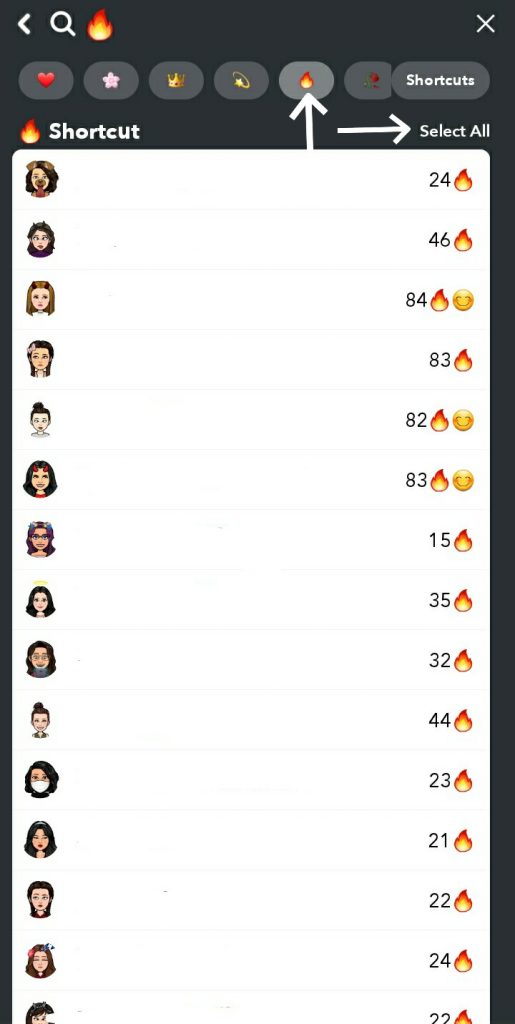 After saving the Snapchat streak shortcut, go back and select the 🔥 icon. Now click on select all from the top right corner of the screen. It will show you all of your friends you already selected for the Snapchat streaks. And here we go! your Snapchat streak is just one click away.
This feature is beneficial in sending Snapchat streaks to your close friends or family or a list of users. You don't have to send all of the streaks to everyone on your Snapchat. Hence, this feature comes in handy. Make Snapchat streaks shortcuts as many as you want and send them different snaps. So, that's how you can create shortcuts for Snapstreaks and easily send Snapstreaks to all your friends at once.
Take a look at other Snapchat-related guides that you might like.
Editor's choice: