Google is finally rolling out 4K streaming support to Stadia users. According to a report, plenty of According to a report have spotted 4K support in the games like Mortal Kombat 11, Grid, and Assassin's Creed Odyssey. It is currently not available to all, but few users have seen this option.
It appears that Google is either testing 4K streaming on Stadia or slowly rolling out this feature to all Stadia users. It might also depend on the quality of your internet and device you're using. You can press the Shift + Tab key and check if the 4K label appears on your support display or not once you're in the Stadia game.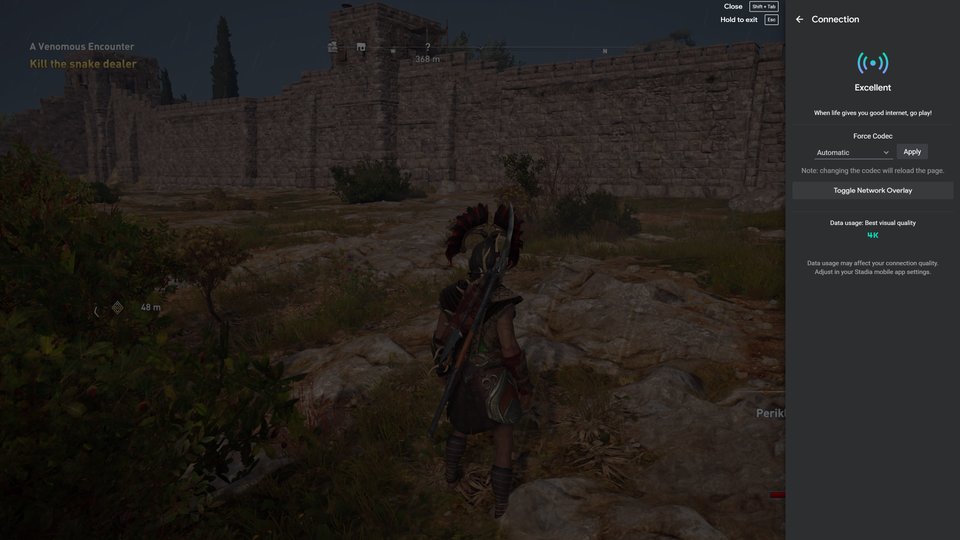 We're not clear on the 4K streaming part for all users, including 1080p and 1440p screen users. If Google is downscaling the quality so that everyone will be able to stream the games in 4K, then it would be great; otherwise, many people will be left out since 4K displays are still not common.