X (formerly Twitter) has become a global platform for communication, and creators, connecting people from diverse cultures, backgrounds, and different countries. While English is the default language for many users, you can change X's interface language to cater to individual preferences. Whether you're multilingual or just want to explore the platform in a different language, this guide will walk you through easy steps to change the language on X, formerly Twitter.
X (Twitter), with its rapid-fire tweets and real-time updates, is a dynamic platform that transcends borders. Changing your language settings can make your experience more personalized and enjoyable.
Why change your X (Twitter) language?
Using your preferred language makes navigation easier and ensures you fully understand the content.
Step 1: Log into Your X (Twitter) Account
Begin by logging into your X (Twitter) account using your credentials. You can access X (Twitter) on both desktop and mobile devices.
Step 2: Access Your Account Settings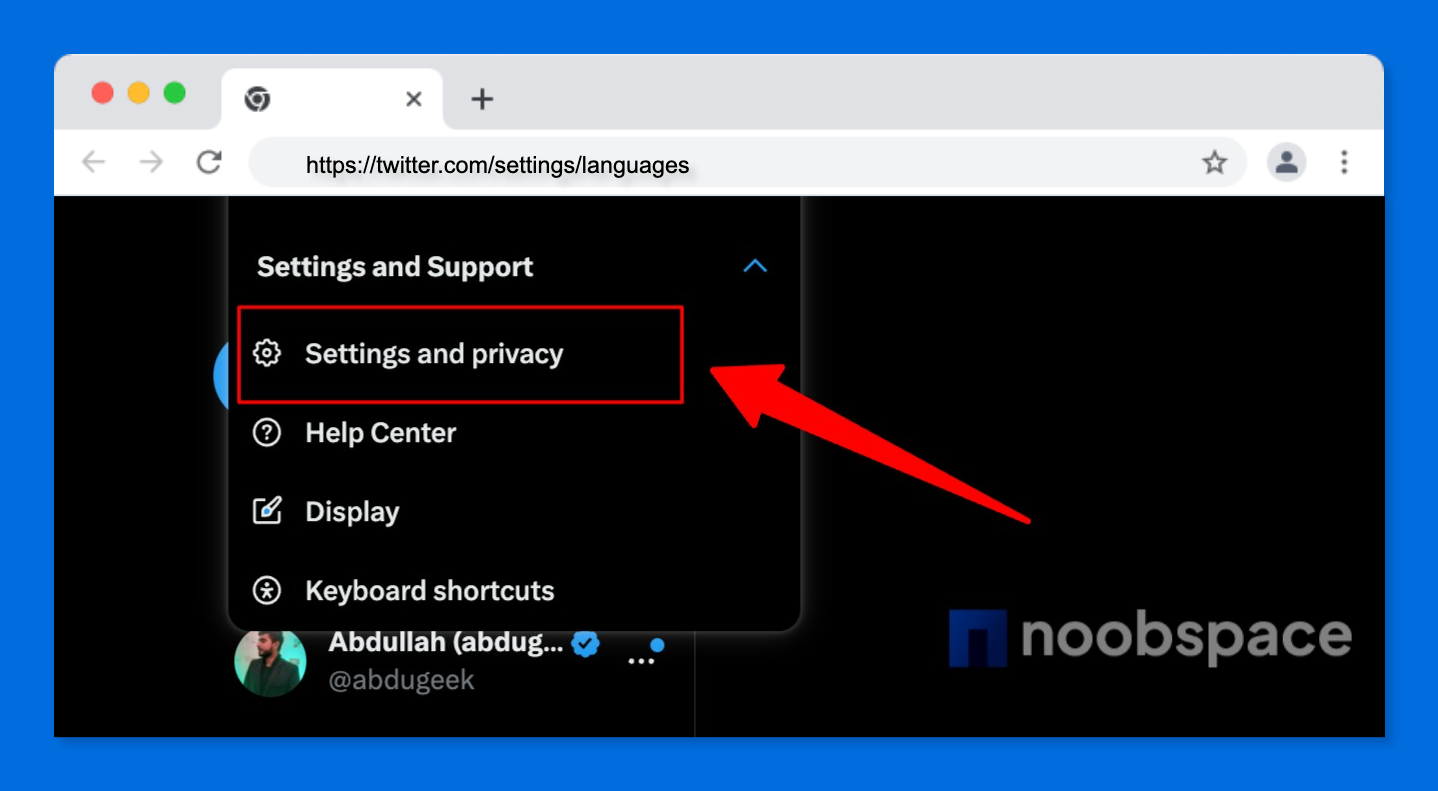 On the desktop version, click on More then "Settings and Support" your profile picture in the top right corner, and a dropdown menu will appear. Select 'Settings and privacy.' On the mobile app, tap your profile picture, then go to 'Settings and privacy.'
Step 3: From "Accessibility, display, and languages" select "Languages"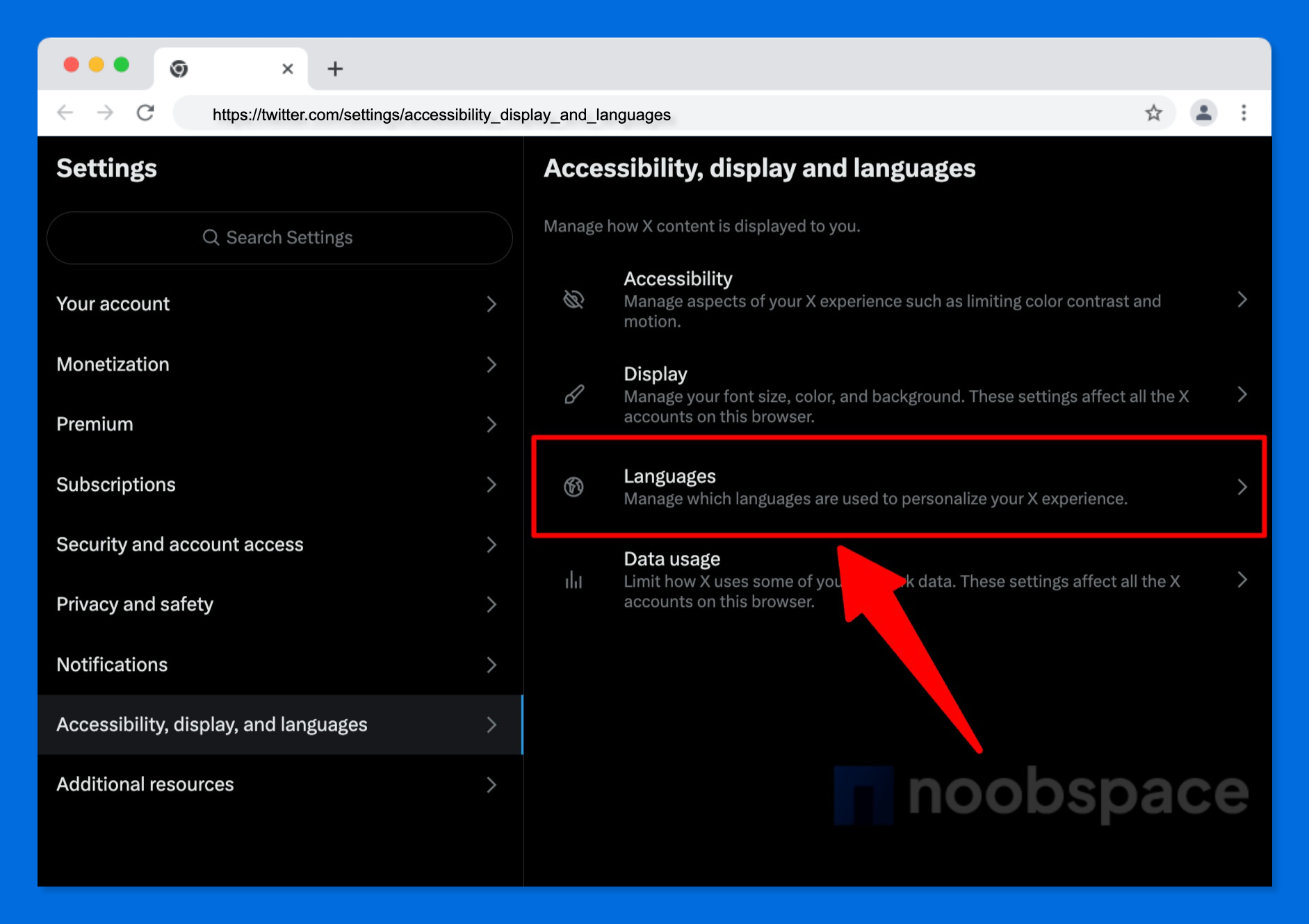 Unlike other social platforms, where navigating settings is much easier, you need to navigate from "Accessibility, display, and languages," and from there select "Languages."
Step 4: Now select "Display languages"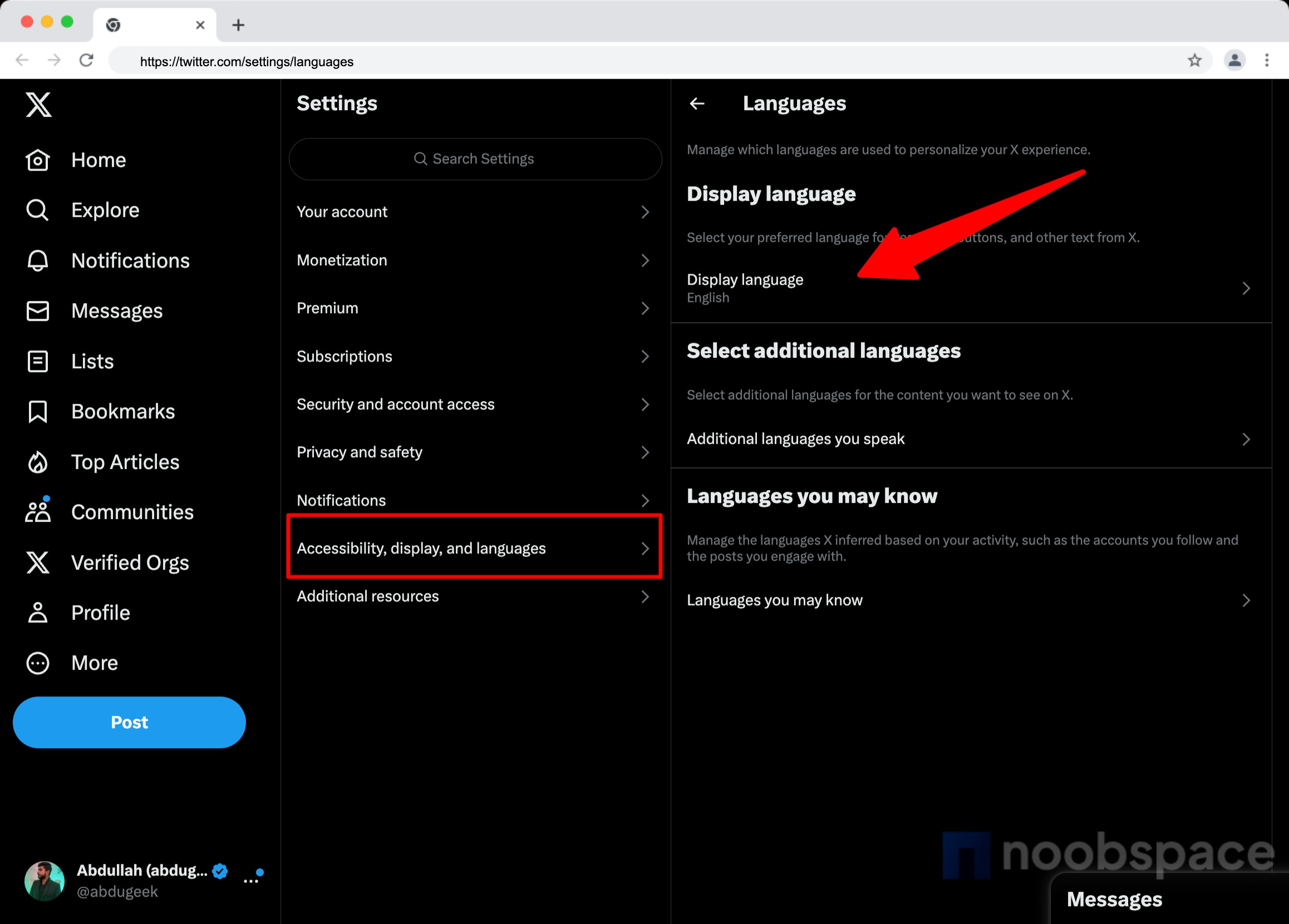 Select "Display language" from the next screen.
Step 5: Choose Your Preferred Language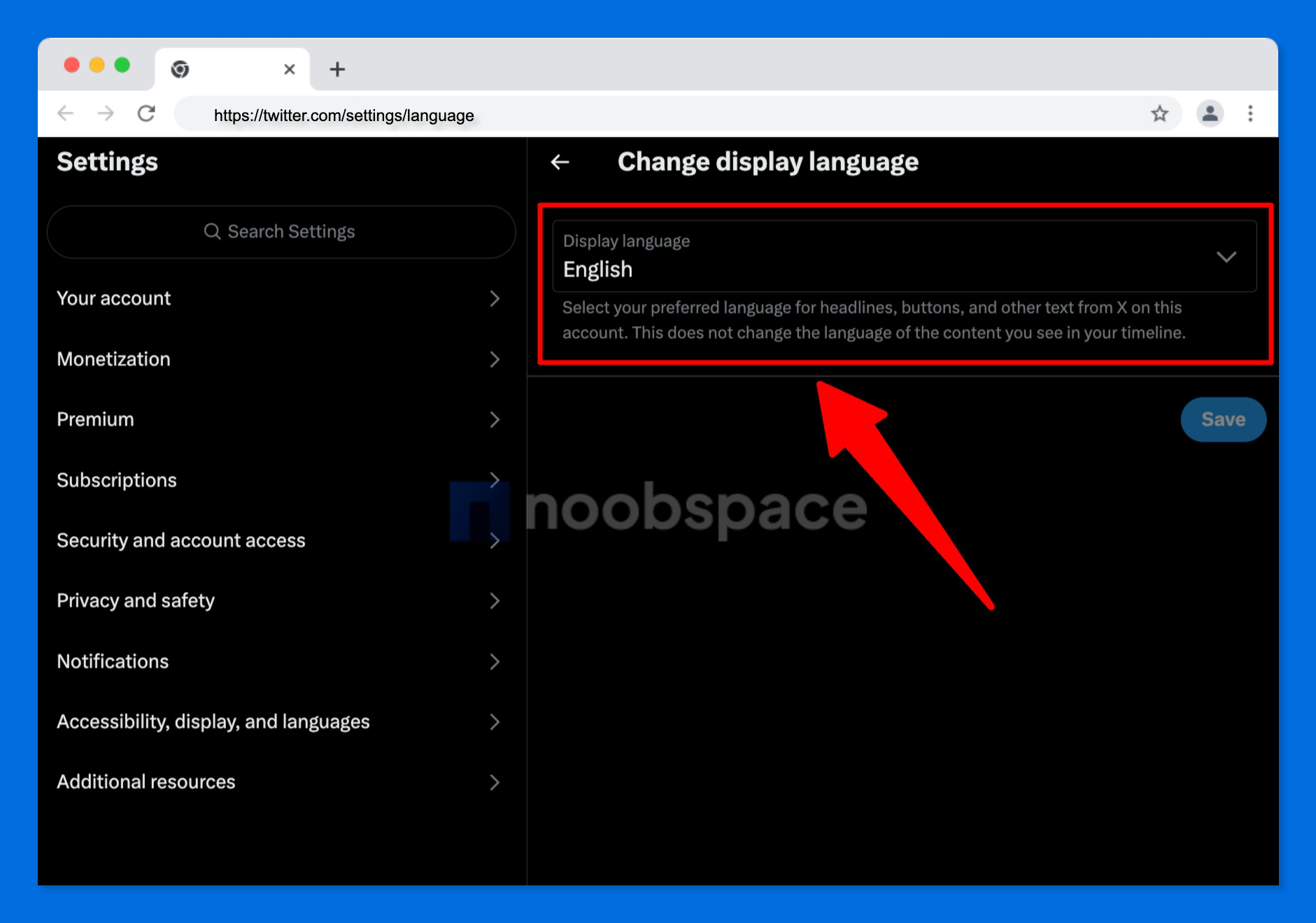 Now, change the display language and select languages from the drop-down, and that's it. That's how you can change language in X, formerly Twitter.
Step 6: Save Changes
X offers a variety of languages to choose from. Scroll through the list and select your preferred language. Click 'Save' or 'Done,' depending on your device.
Step 7: Verify the Language Change
After saving your language preferences, X will ask you to confirm your choice. Click 'Yes' to finalize the change.
Troubleshooting Tips
If you encounter issues while changing your language, clear your browser cache or restart the X, Twitter app.
Ensure that your internet connection is stable to prevent any disruptions during the process.
---
Can I change the language on X's (Twitter's) mobile app?
Yes, you can change the language on the X mobile app by following the same steps outlined in this guide.
Will changing my language affect my tweets?
No, changing your language settings will only impact the language of the X interface. Your tweets will remain in the language you compose them in.
What should I do if I can't find my preferred language on X?
If your preferred language is not available on X, you can contact X support for assistance or choose a language that you are comfortable with from the options provided.
Can I switch back to English later?
Yes, you can change your language settings back to English or any other language at any time by following the same steps described in this guide.
Does changing the language impact my followers?
No, changing your language settings does not affect your followers in any way. They will continue to see your tweets in the language you post them in.
So, that's how X's, or Twitter's language settings can be changed. They offer a great way to personalize your experience on the platform, especially for those who are different language speakers.
For more tips and updates, stay connected with us on X (Twitter) @nooobspace!