If you're familiar with the world of social media, you've probably heard of TikTok. This wildly popular app has captivated users worldwide with its engaging content. But did you know that TikTok is not just a platform for entertainment? It has also become a powerful tool for promoting OnlyFans accounts as well.
TikTok's format of short-length video clips makes it perfect for showcasing your looks and personality without extensive effort. The app's algorithm ensures that content with high engagement reaches a wider audience, regardless of the number of followers. This makes it an ideal platform for OnlyFans users to attract new fans and followers.
Suggested: Why am I losing followers on TikTok?
In this article, we'll introduce you to some of the most famous TikTokers who have successfully merged their TikTok presence with prominent OnlyFans accounts. Please note that TikTok has reportedly been banning OnlyFans-associated accounts. Hence if you're planning on joining TikTok being an OnlyFans influencer, you need to make sure that it doesn't happen to you.
Discover Famous TikTokers with OnlyFans Accounts:
Mia Khalifa, a former pornstar, has gained immense popularity on TikTok with over 32 million followers. While her OnlyFans account doesn't focus on explicit content like many others, it offers a blend of spicy and safe material that appeals to her subscribers. For $11.99 per month, fans can access her exclusive content, allowing Mia to reclaim control over her online presence.
---
Paige Bauer, a tattooed beauty from Alabama, stands out on TikTok with over 270K likes and 74K followers. She showcases her inked skin and also covers topics ranging from fishing to life's nuances. On OnlyFans, Paige offers a mix of content, including X-rated material, for a fee ranging from $20 to $45.
---
3. Jacki
Jacki has made her mark on TikTok with 3.8 million likes and 803K followers. Alongside her TikTok presence, Jacki actively engages with her audience on OnlyFans. For a monthly subscription fee of $10, subscribers gain access to her collection of 50 videos and 250+ photos. Jacki's TikTok account often offers glimpses of her OnlyFans content, enticing followers to explore further.
---
Strawberry Kisses, a 22-year-old student, has quickly gained popularity on both OnlyFans and TikTok. With a focus on gaming, hiking, painting, and dance, her TikTok account attracts fans who appreciate her diverse hobbies. However, for more mature content, fans can head over to her OnlyFans account. With 507 posts and 348K likes, Strawberry Kisses charges $7.99 per month for unlimited access.
---
5. Kaya
Kaya, a stunning beauty with captivating eyes and hair, is making waves on TikTok with 15K followers and 65K likes. While she occasionally shares seductive moves on TikTok, her OnlyFans account offers more exclusive content for a subscription fee of $7.50 per month. Users can indulge in virtual sex chats, live chats, messaging, and more, within Kaya's comfort zone.
Also read: Latest TikTok Tips and Tricks You Should Know in 2023
---
6. Lauren Elizabeth
Lauren Elizabeth, a British-bred blonde, is a popular figure on both TikTok and OnlyFans. With 121K likes and 51K followers on TikTok, and 3.9K posts and 1.47 million likes on OnlyFans, she charms her audience with winking and smiling posts. A subscription fee of $20 grants unlimited access to Lauren's exclusive OnlyFans content, with occasional 7-day trial periods.
---
7. Coconut Kitty
While this list primarily focuses on TikTokers with OnlyFans accounts, Coconut Kitty is an exception. A celebrated OnlyFans user, Coconut Kitty boasts over 1.3 million TikTok followers. Her short time on TikTok has seen rapid growth, making her a prominent figure on the platform. On OnlyFans, she describes herself as an artist and photographer, offering diverse content and erotic stories for $10.99 per month.
---
8. Thewildwithyou!
Thewildwithyou! is a couple with accounts on both TikTok and OnlyFans. Their content revolves around fitness, travel, and X-rated material on their OnlyFans account. While they are relatively new to TikTok, their following is growing rapidly. For those intrigued by interracial content, their OnlyFans page is a must-visit.
---
9. Summer Brookes
Summer Brookes appeals to fans who enjoy watching beautiful women reviewing lingerie. With 245K likes and 43K followers on TikTok, Summer primarily focuses on women's undergarments and beachwear. On her OnlyFans account, she offers various types of content, including girl-on-girl and solo videos, which have amassed 507 posts and 348K likes. A subscription fee of $7.99 per month provides unlimited access to her content.
---
10. Olivia
Olivia, a TikToker with 545K likes and 85K followers, frequently uploads three posts per day, showcasing her lifestyle and occasionally collaborating with other TikTokers on explicit content. For those interested in her more tantalizing endeavors, Olivia offers a 14-day trial period on OnlyFans, followed by a subscription fee of $4.99 per month. With over 1,600 videos and 975K likes on OnlyFans, Olivia delivers delightful and engaging content.
---
11. Sedona Sky
Tall and captivating, Sedona Sky has rapidly gained popularity on TikTok with her fun-filled content. While her TikTok posts showcase her "mean" side, her OnlyFans account offers a wider range of mature content, including solo, girl-on-girl, and boy-on-girl material. Subscribers can access her content for a monthly fee of $5.
---
12. Bronte
Bronte, a funny and attractive young woman in her early twenties, maintains an active presence on TikTok with over 12.7K followers. On her OnlyFans account, she describes herself as someone with a high sex drive, catering to people with fetishes. Bronte's OnlyFans boasts 3.5K posts and 639K likes, mainly focusing on solo acts. Subscribing to her account costs $9 per month.
---
The fusion of TikTok and OnlyFans has allowed these famous TikTokers to expand their reach and engage with a broader audience while generating additional income. As TikTok and OnlyFans continue to grow, they may even surpass established social media platforms like Facebook and Instagram.
Suggested: How to use TikTok on PC 2023
If you know of any other TikTokers with OnlyFans accounts, feel free to share their names in the comment section below. Stay tuned for more updates on the evolving landscape of social media and content creation.
FAQs: TikTokers with OnlyFans accounts in 2023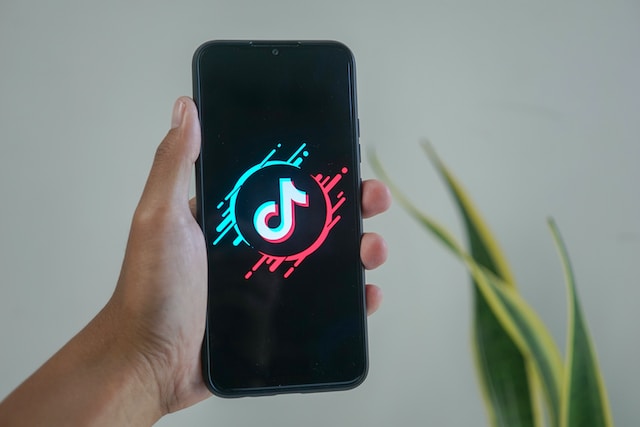 Q: What makes TikTok an ideal platform for promoting OnlyFans accounts?
A: TikTok's short-length video format allows users to showcase their looks and personality effortlessly. Its algorithm promotes engaging content, regardless of follower count, making it a great platform to attract new fans and followers to OnlyFans accounts.
Q: Do these TikTokers charge a fee on their OnlyFans accounts?
A: Yes, most TikTokers mentioned in this article charge a subscription fee on their OnlyFans accounts. The fees vary, depending on the content and exclusivity they offer.
Q: Are these TikTokers' OnlyFans accounts primarily focused on explicit content?
A: While some TikTokers offer explicit content on their OnlyFans accounts, others provide a mix of safe and spicy material that caters to their subscribers' preferences.
Q: Are there any free OnlyFans accounts among these TikTokers?
A: Yes, some TikTokers mentioned in this article offer free OnlyFans accounts, but they may charge for exclusive content or provide paid options for a more extensive range of material.