It's almost time of the year when Samsung announces it's flagship smartphone series, the Galaxy S. The company will announce new successors to their flagship phones next month on February 11, 2020, and it's the time of the year when leaks start to pour out. This year is no different. The leaks are pouring out, and the design of the Galaxy S20 is out, not in renders but in the hardware-flesh.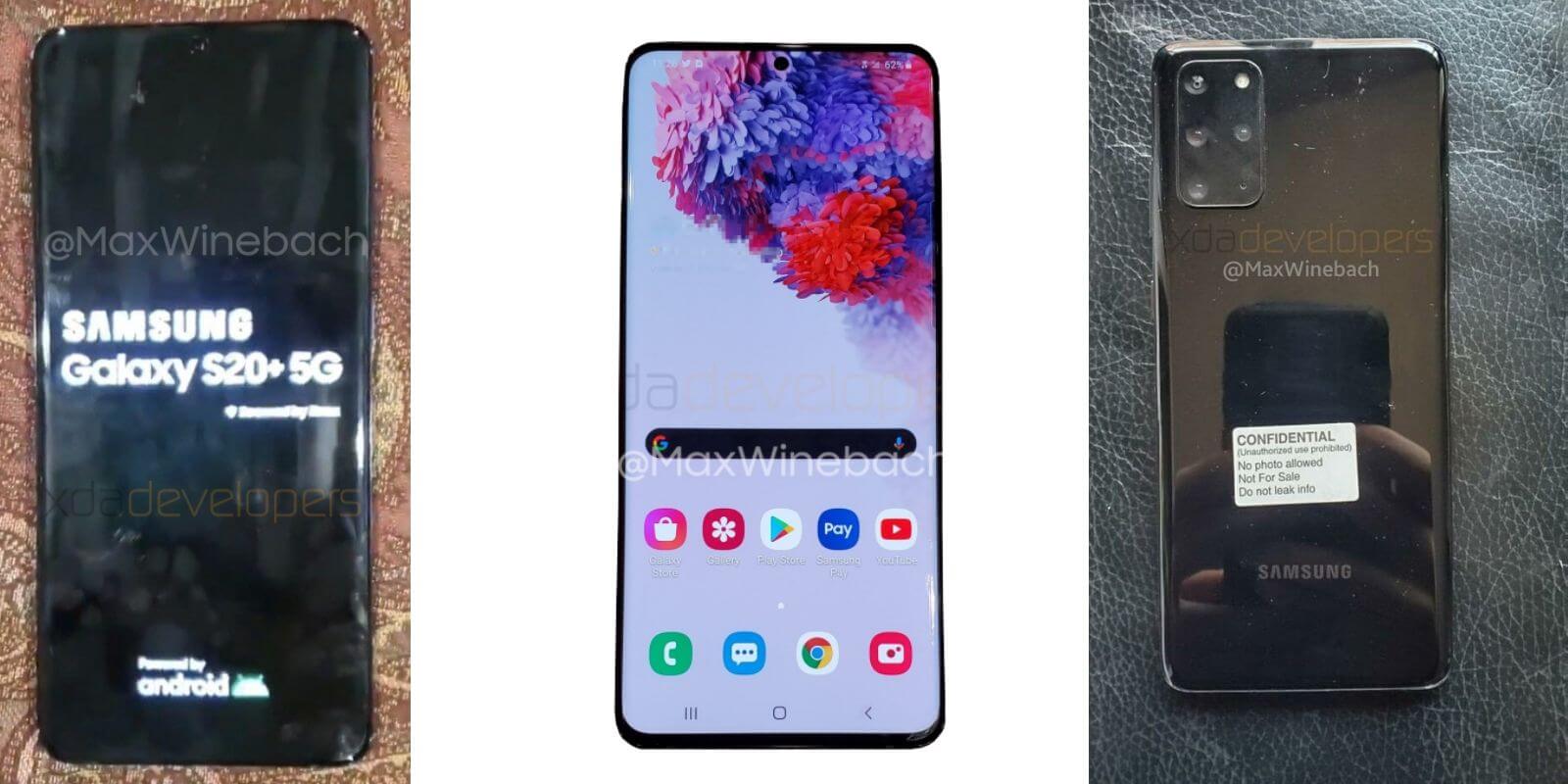 Yes, you heard that right, it will be called Galaxy S20 instead of Galaxy S11. It seems that Galaxy S10 will get an upgrade on a whole new level because 20 looks better and bigger number than 11. Also, it's because it's 2020, a new decade.
According to the leaks and rumors, there will be three big phones this year from Samsung with an Ultra adding to the Galaxy S, and Galaxy S Plus. Samsung is reportedly launching Galaxy S20, Galaxy S20 Plus, and Galaxy S20 Ultra. The 'Se model' might be replaced with the 'lite,' since we saw Galaxy S10 Lite and Galaxy Note10 Lite at CES 2020. All three models will support 5G and will have different specs and prices.
Well, let's get to the leaks. The new phone has four rear cameras along with a single front-facing selfie camera with a hole-punch screen. Unlike Galaxy S10 and S10+, the hole is in the center of the display. The rear cameras include a primary sensor, a telephoto lens, and an ultra-wide sensor. Wait for the camera part, and we will talk about it in detail.
Display:
Speaking of the screen, the phone has an Infinity-O display. There are rumors that Samsung is adding a 120Hz display in the new Galaxy flagships. The regular S20 5G will come out with a 6.2-inches WQHD+ AMOLED display of 3200x1440p resolution.
However, the S20 Plus 5G and S20 Ultra 5G will have a larger 6.7-inches WQHD+ AMOLED display and 6.9-inches WQHD+ AMOLED display, respectively, with the same resolution. Al three of them will come with a 120Hz Infinity-O display. More details at the bottom of the story.
Cameras: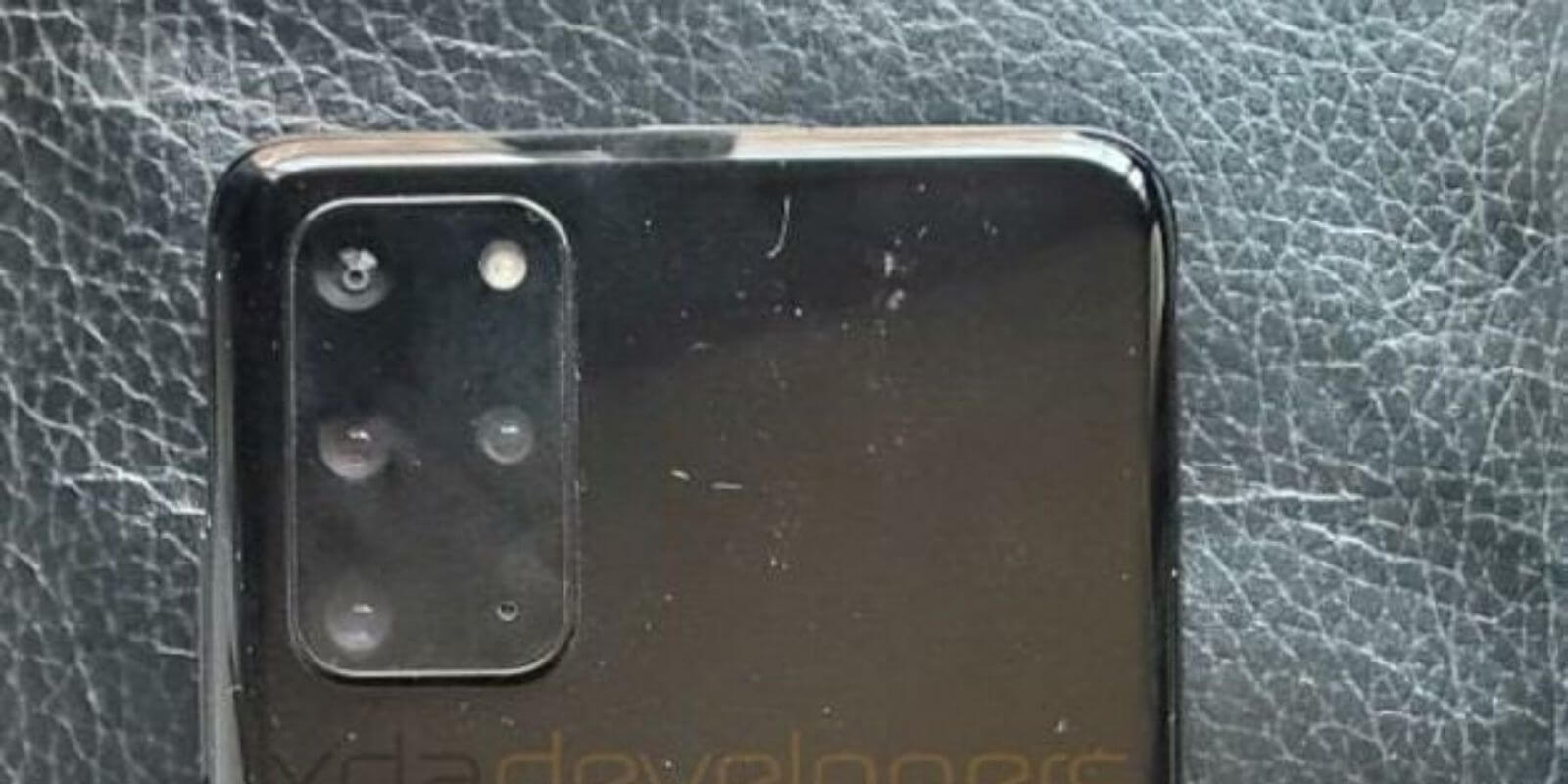 Let's talk about the leaked camera specs. The regular S20 5G will have a 12MP wide lens along with a 64MP telephoto lens and a 12MP Ultra-wide sensor. The same camera in the bigger S20 Plus 5G, but there's a huge camera jump in the S20 Ultra.
The Ultra model will have a 108MP primary wide lens along with a 48MP telephoto lens and a 12MP Ultra-wide sensor. Now, this might be the same or an improvement over what we saw in Xiaomi Mi CC9 Pro, aka Xiaomi Mi Note 10. The sensor was developed in collaboration with Samsung, and hence it's making its appearance for the first time in any Samsung flagship phone.
The selfie cameras in Galaxy S20, S20 Plus, and S20 Ultra are 10MP, 10MP, and 40MP, respectively. All of them are capable of recording 4K videos at 60fps. It is important to note that the rear cameras are reportedly getting an 8K 30fps video recording feature. That's something to learn for Google for its next Pixel phone after a disappointing launch of the Google Pixel 4.
Battery:
The battery life on Samsung phones has always been great (not remembering the Galaxy Note 7 fiasco). This time is no exception. All three phones have great battery specs on the chart. Galaxy S20 will have 4000mAh, Galaxy S20 Plus will launch with 4500mAh, and Galaxy S20 Ultra is sitting at the throne with 5000mAh battery capacity.
Hardware:
Let's take a look at the hardware. The new phones will have no less than a flagship Snapdragon processor in the US. For the global version, Samsung is picking Exynos 990 7nm Chipset for all three of them. 128GB (512GB option in S20 Ultra) storage with Micro SD expansion up to 1TB. 8GB RAM and more expected in the Ultra model.
Other leaks and rumors include One UI 2.0 on top of Android 10. The smartphones will have IP68 water resistance, so that's there.
Complete Leaked Galaxy S20, S20 Plus, S20 Ultra specs:
| | | | |
| --- | --- | --- | --- |
| Specs | Galaxy S20 5G | Galaxy S20 Plus 5G | Galaxy S20 Ultra 5G |
| Display | 6.2″ WQHD+ Infinity-O AMOLED (3200x1440p), 120Hz | 6.7″ WQHD+ Infinity-O AMOLED (3200x1440p), 120Hz | 6.9″ WQHD+ Infinity-O AMOLED (3200x1440p), 120Hz |
| Battery | 4,000mAh | 4,500mAh | 5,000mAh |
| Rear Cameras | 12MP Main + 64MP Telephoto+12MP Ultra-wide, 8K 30fps video recording, 30X Digital Zoom | 12MP Main + 64MP Telephoto+12MP Ultra-wide, 8K 30fps video recording, 30X Digital Zoom | 108MP Main + 48MP Telephoto+12MP Ultra-wide, 8K 30fps video recording, 100X Digital Zoom |
| Front Camera | 10MP, 4K 60fps video recording | 10MP, 4K 60fps video recording | 40MP, 4K 60fps video recording |
| OS | Android 10.0, One UI 2.0 | Android 10.0, One UI 2.0 | Android 10.0, One UI 2.0 |
| Processor/RAM | Exynos 990 7nm, 8GB | Exynos 990 7nm, 8GB | Exynos 990 7nm, 8GB/12GB |
| Storage | 128GB, 1TB MicroSD | 128GB, 1TB MicroSD | 128GB/512GB, 1TB MicroSD |
| Special Features | 5G, IP68 Water Resistance | 5G, IP68 Water Resistance | 5G, IP68 Water Resistance |