OnePlus has officially unveiled Concept One phone at CES 2020. It comes with stitching, papaya orange leather, a pop-up camera, a bezel-less display, and the most important feature, the invisible camera. Other than that, it is just like OnePlus 7T.
It has a McLaren inspired design, camera sensors which can go from opaque to transparent and transparent to opaque in 0.7 seconds, and premium leather build. 
The phone company developed this invisible camera tech in collaboration with McLaren. The tech that McLaren uses to tint the car roofs in their luxury cars. OnePlus says that they worked for eighteen months to bring this technology in a smaller package.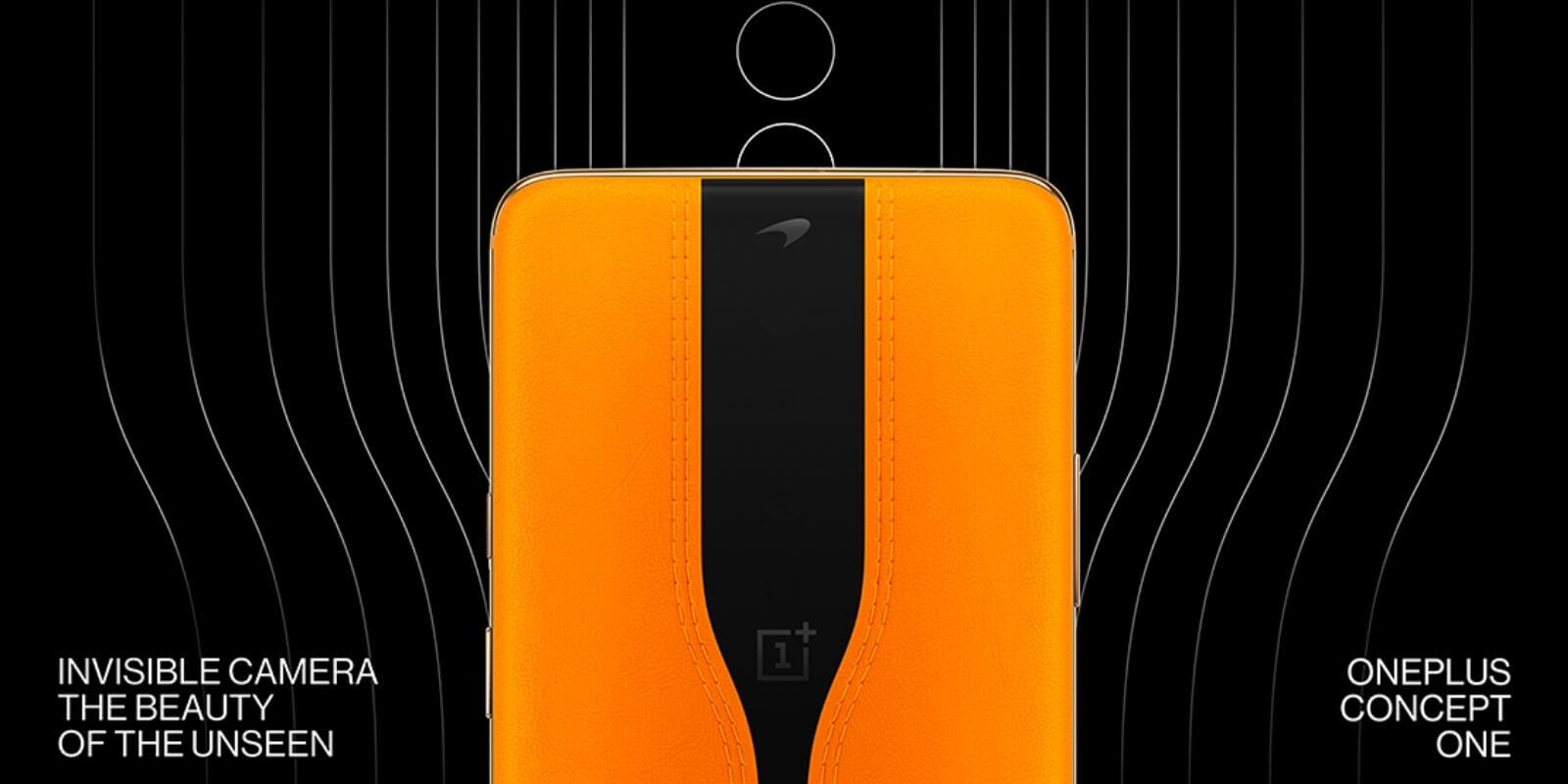 A glass known as electrochromic glass is used to hide camera sensors. Electric current helps in shifting from opaque to transparent, just like in McLaren luxury sunroofs. OnePlus also claims that the electrochromic glass takes almost no power, which means that if we ever see this tech in a OnePlus phone, it will be battery efficient.
You might be thinking that what's the use of it? Or Is it just a gimmick? Well, for now, it seems like a gimmick. It doesn't have practical use yet, but it can be useful someday. When we will have more camera lenses on the back of the phones, and you would want to cover it. Or it can be helpful to take photos in light with the ND8 filter available in Pro mode of the phone.
Already a fan? Well, you should be, because it is cool, however, One thing about Concept One phone that you might not like. This phone isn't getting into mass production, which means no phones for purchase. The phone is purely a concept phone, and OnePlus will not be releasing it in the market. However, we might be able to see these features in future OnePlus phones.